INOV-8 DESCENT RACE TO FEATURE EXCITING NEW UPHILL TWIST!
The inov-8 Descent Race down the world's most notorious ski slope returns to Kitzbühel in October with an exciting new uphill twist to its format.
Featuring an insanely steep gradient of 80%, the legendary Streif – on the Hahnenkamm mountain in Austria – is regarded as the toughest on the world cup ski circuit.
For the last three years the event has seen runners hurtling down the fearsome slope, with the winner being the fastest to the bottom across two heats.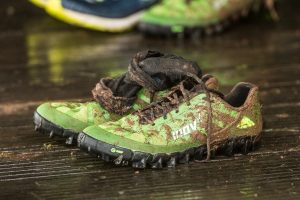 "On October 2nd this year, for the first time in its history, the race will be run in teams of two, with one runner going down the hill, before a team-mate goes back up it!

Times recorded by the downhill runners will be placed onto a leaderboard and determine when their team-mates set off. The more seconds the downhill runner can gain, the greater advantage they will give their team-mates, ahead of what is set to be a frantic scramble back up to the finish line."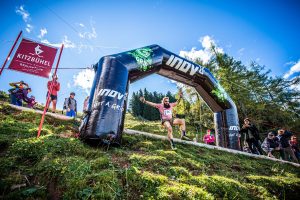 The course for the newly named inov-8 Descent Race+ will be a total of 700m in total distance (350m down and 350m back up) and follow a slalom style route marked by ski flags.
inov-8 COO Michael Price said: "Previous years have seen hundreds of spectators line the legendary slope and watch on as runners got to grips with the demanding downhill drop. This year we're expecting even bigger crowds and more fiercely competitive fun with the addition of the uphill finish.

"To tame the Hahnenkamm, runners going downhill or uphill will need total commitment and lots of underfoot traction. Our Graphene-enhanced running shoes, like the MUDCLAW G 260 V2, offer the world's toughest grip for those racing the on the world's toughest slope."
Entries to inov-8 Descent Race+ open today (July 1st) here: www.ueberall.cc/de/descent-race-kitzbuehel.html