ULTRARUNNER MAGAZINE SUSTAINABILITY POLICY – OUR MISSION
OUR COMMON FUTURE, SUSTAINABLE DEVELOPMENT & THE RIGHTS OF NATURE
Global overshoot and unsustainable growth affects everyone globally further downstream so the importance of turning an industrial un-sustained business into a sustainable one is the only viable blueprint for the future.

When we take responsibility for the effects on the natural world, it becomes clear that a sustainable movement is essential to our lives and we can adopt a new story and change our behaviour planning for the future.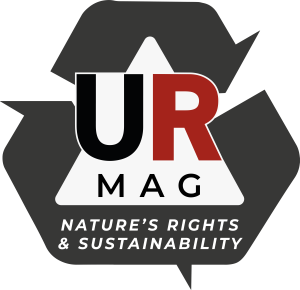 The RIGHTS OF NATURE, redefining our own mission and adjust to a common future hand-in-hand with environmental thought and sustainable development.
Identifying challenges that stand in our way in building a sustainable society and with the creativity to respond to change with effective solutions and eco-stability.
An online solution with a long-term vision guided by people's values concerning what they care deeply about and increase the well-being of people with a shared vision for the future.
Eliminating the waste modelling economy and changing to sustainable continuing loops supporting eco systems.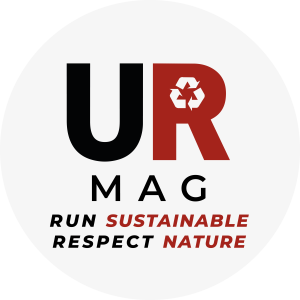 Engage in good production wherever production of physical material is necessary.  
Reduce consumption and create objects of durability and long-term use, not harmful to future generations.
Replace products created nationally or internationally with local and regional suppliers.  
Open discussions about 'social sustainability', social justice, equality, poverty eradication, mental health, physical well-being and democracy and how they interplay with the sport of ultra-running and further develop the different types of 'Sustainability'. 
ONLINE MAGAZINE & HUB
Ultrarunner Online Hub > Sustainable 'Zero impact'
At Ultrarunner Magazine we turn sustainable thinking into action with a transition to a zero impact solution with all information, event and kit reviews, race reports, articles and athlete and race director interviews online.

Our life cycle analysis ensures this online version has zero impact and zero waste in the quest to create a sustainable society.
ULTRARUNNER MAGAZINE PRINTED MAGAZINE
We have now phased out the printed magazine.

When it was operating, we sourced materials for our customers which have a minimal impact on the environment printing on environmentally certified and recycled papers.

All our papers were from sustainable sources, use superior quality vegetables based inks and we recycle all our waste products.  Engaging in good production is so very important.  However, recycling doesn't reduce global consumption and so we offer an online hub with 100's of podcasts, articles, interviews and videos as a sustainable option.
Sustainability Policy – Wayne Drinkwater, Ultrarunner Magazine