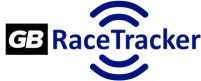 Do You Need Tracking For Your Event?
FROM only £6.99 per entrant
As used in professional sporting events, our trackers use GPS to accurately monitor exactly where you are, when combined with online mapping and our awesome tracking software you have a winning formula for monitoring how runners are progressing. Bring your race to life!
Welcome to the Race Calendar
Looking for your next event, or planning for the next 12 months? You're in the right place! We've got the details of events from all over the world covering all distances both live and virtual!
Are you an Event Organiser? Submit your events here.  Once approved, they'll appear in our Race Calendar
Submit New Event
Below you'll see the next 12 months of events currently on UltraRunner. Use the search function if you're looking for a specific distance etc.