"I got an incredible sense of satisfaction, that all the hard work that I had been putting in, had paid off. The success and pride filled my body, it was the biggest smile and the biggest high!"
Kim Collison, former British Trail Running Champion, broke the record for the Paddy Buckley Round on April 17th 2021 beating the previous time of 16:38:30 (hh:mm:ss), which had been set by Math Roberts in 2020.  
Collison made his way across more than 60 miles of mixed terrain, taking in 47 summits and 8,500m of ascent to set a new FKT in Snowdonia, Wales of 16:20:40. Kim caught up with Ultrarunner Magazine to discuss the challenge and how it felt to walk away with a new record.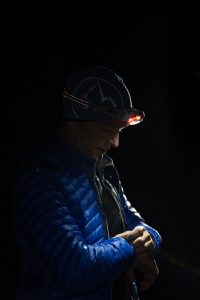 Congratulations on your new record for the Paddy Buckley Round! Thank you for taking the time to catch up with us! What inspired you to do the Paddy Buckley Round?
"Having done the Bob Graham last year, I had a burning ambition to do all three. Pre-covid I was planning an Easter Paddy Buckley and a summer Charlie Ramsay. I was thinking about it at the end of last summer, but Math Roberts went and put a new benchmark down, so I knew that I had to be in a prime position, and I wasn't recovering from the big 24 effort as well as I had liked."
Support the whole team who put all this together
This is premium stuff! Subscribe from ONLY £3.99 for ALL online content!.
Login if you have purchased
Subscribe
Get right to the heart of ultra-running featuring interviews and podcasts with world class athletes, extraordinary race directors, ultra-running coaches, nutritional experts and in depth race reviews from around the globe!
Get your access now
Read this Article
If you've pre-ordered your Ultra Runner Mag you'll have access to 5 Articles whilst you wait for it to arrive.