With shorter days, and wintry cold weather now upon us, finding your way in the outdoors can become a challenging prospect. And it's not just the weather that poses a challenge: a lack of navigation knowledge can be just as perilous. Finding your way in the great outdoors can be intimidating.

That's why the Ramblers, Britain's walking charity, have launched a free, comprehensive series of videos to tackle one of the biggest barriers to getting out into nature: the fear of getting lost. And let's not forget that it can also be a stumbling block for ultra runners who traverse longer distances.
Made up of 17 short, accessible episodes and packed full of tips, tricks and tactics,  A Beginner's Guide to Navigation is free to access on the Ramblers website and is designed to demystify the art of navigation and equip everyone with all the skills they need to get out exploring.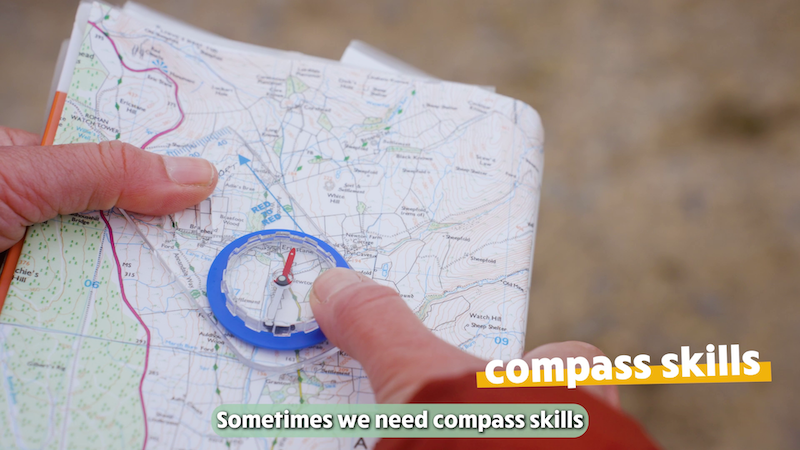 As well as some fundamental techniques, from map reading to compass basics, they also cover a range of practical advice for finding your way in different surroundings. So whether you're venturing out to discover remote parts of the countryside or running through town, you'll have everything you need to find your way with ease.
These user-friendly tutorials are tailored to cater to individuals with little to no prior experience, making them accessible to everyone. Perfect for the novice ultra runner!

Presented by experienced mountain leaders Sam Knight (The Ramblers Out There Award co-ordinator) and Lucy Wallace (Ramblers Scotland's vice-president), each video is around 2 minutes long and is structured to guide viewers from the basics of reading a map to more advanced techniques. And the training is not just limited to physical maps – it also covers navigating using your phone. 
A Beginner's Guide to Navigation: Episode list
What is navigation?
What tools should I use?
5 easy tricks for navigation
Which map should I use?
How to read map symbols
What are map contours?
The best map features for navigation
How to measure distance
How to use pacing to measure distance
How to time your walks
How to line up your map
How to use a compass to line up your map
How to use features to stay on track
How to find your destination
How to find your location
How to find your direction
How to use your phone to navigate
For more visit the Ramblers website.