Having run for several years, when her 50th birthday came around, Jayne decided she wanted to do something special to commemorate the occasion. In good fashion, she set herself the challenge of completing the GB Ultras 100-mile Grand Slam.
GB Ultras is an ultrarunning company which holds many incredible events throughout the year. Their races include mainly 50 and 100-mile races; however, their Race Across Scotland 215 event is a pinnacle in the ultramarathon community.
Their Grand Slam 100 series requires the racer to complete the four 100-mile races they have on their roster – Chester Ultra 100, Ultra Scotland 100, Beacons Way Ultra 100 and the Yr Wyddfa Snowdon Ultra 100.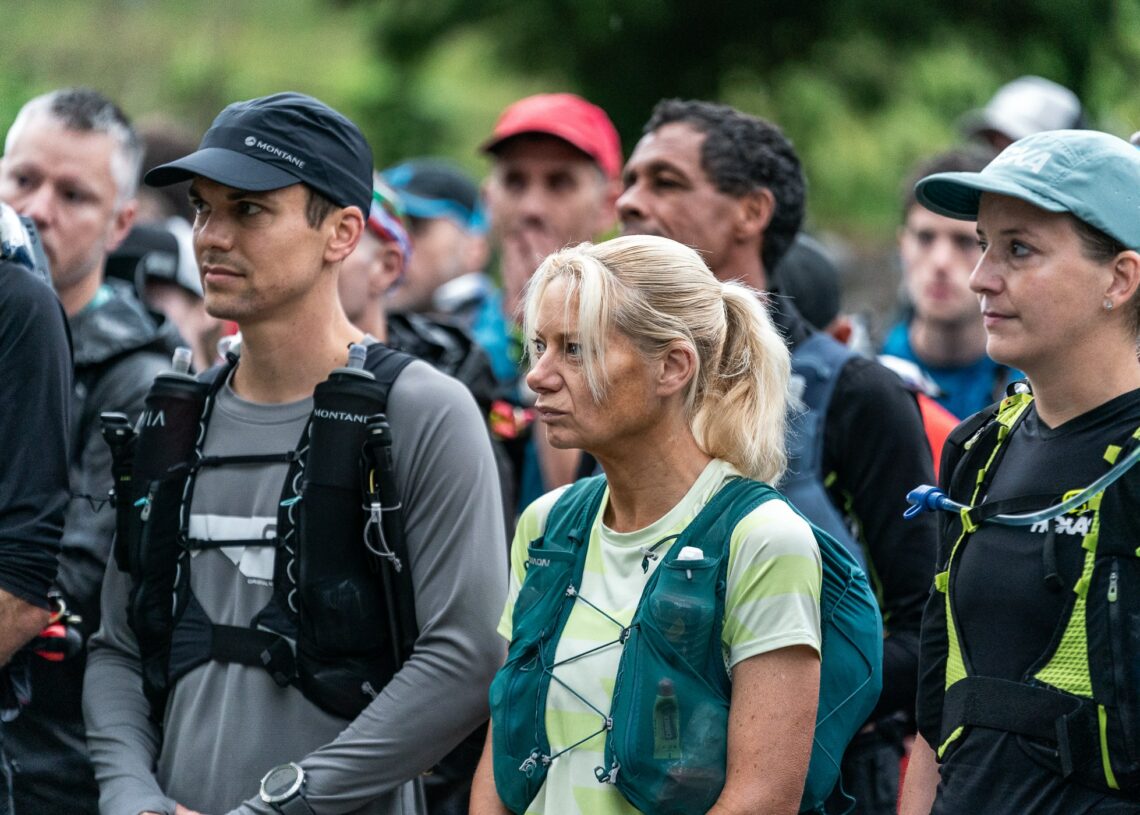 "I was interested in how to push the body because I was quite amazed at how the mind and body work together. So, I started looking into the idea that if you switch off your mind, your body can do a lot more than you think it can. I was quite interested in what my body could do."
Coming from Essex, Jayne has Epping Forest on her doorstep, a place she adores. She said: "It's like my peaceful, tranquil, serene. I zone out, and it's just I feel so at one with nature sort of thing. That's why I love running. I do it for me because it's just a break from the norm."
Jayne completed her first 100 milers last year, The Five Rivers, and expressed she greatly surprised herself, coming in second place.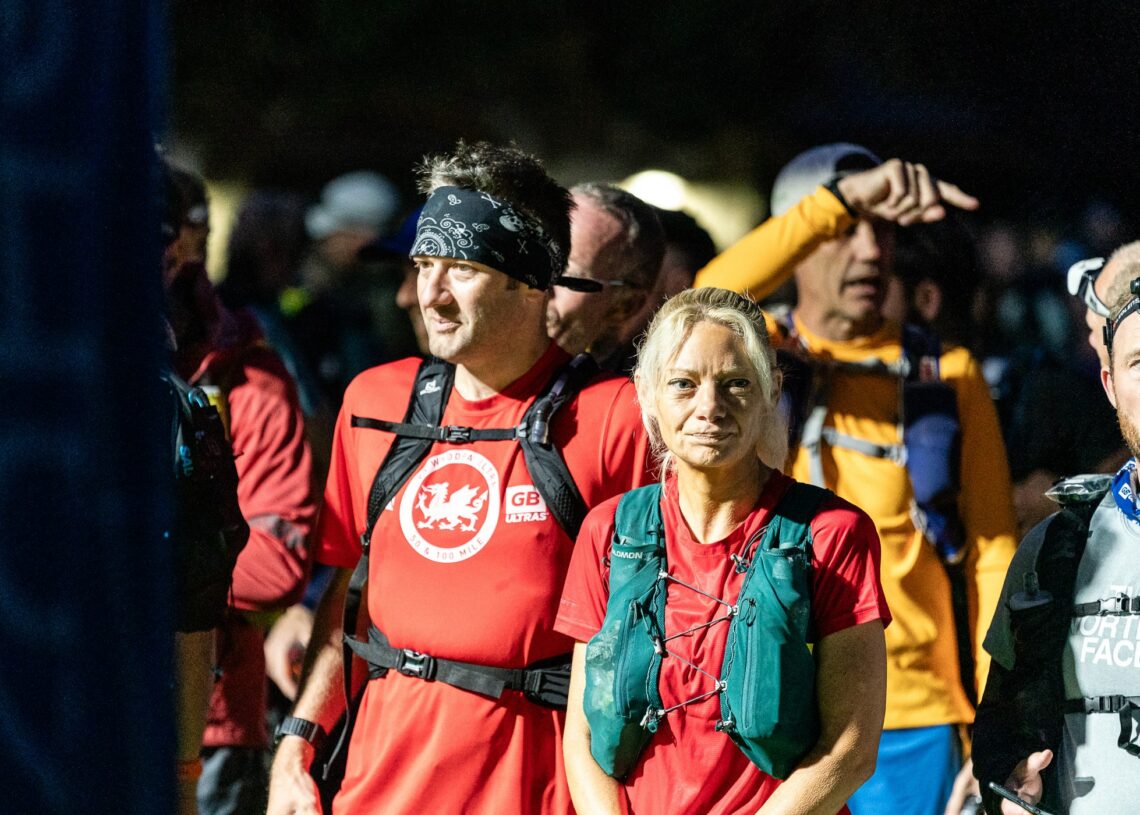 "You don't expect to place. You're on this lineup with all these strong men, and they've all got their nutrition down to a key, and they got coaches, and I turn up, and I have nothing. It's just like little old me, and they're all done iron men and things like that, and you don't know what to expect." 

"This is just weird because I haven't got any plan in place or anything. I'll go with the flow and see how my body feels. To come second in a big race like that, I was so amazed by it all, I couldn't believe it."
Primed with the knowledge she took from her other adventures, she set out with the intention of completing the four 100 milers within one calendar year. Little did she know that in the Yr Wyddfa Snowdon Ultra 100, she would come in as the first female.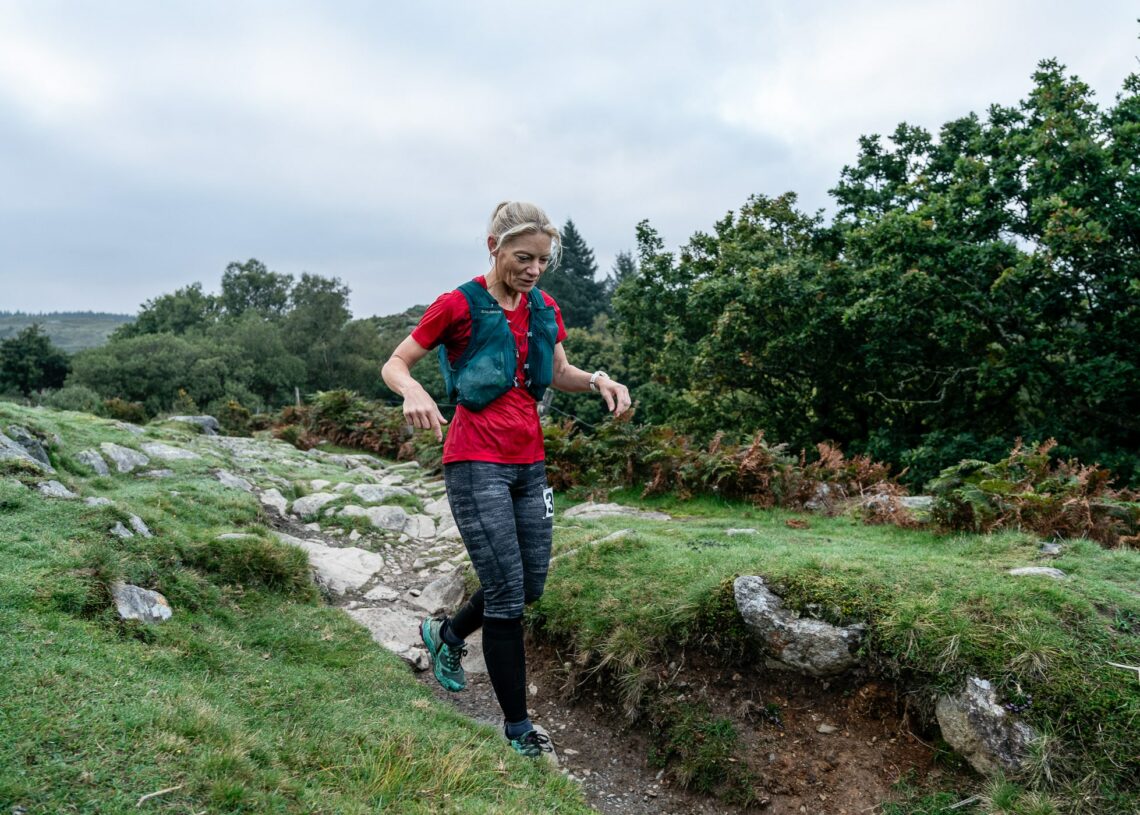 "You do have really low moments, like, the darkest moments, and then you have the highest beautiful moments as well. It's like Ying and Yang. It's just great. I remember climbing up loads of rocks in Snowdon, which was really hard. But then you get to the top, and you're above the clouds, and it's just like, this is what it's all about –  this is it.

"In Scotland, I was running across the mountains, and I was just on my own. I love it because it is peaceful, and you feel so at one and zoned out. It's just great. Just that feeling of feeling fit and at peace."
Jayne admits it wasn't all plain sailing for all four races, but she was determined to rise to the challenge she set for herself. She recounts that the Scotland 100 was particularly difficult due to the unprecedented heatwave.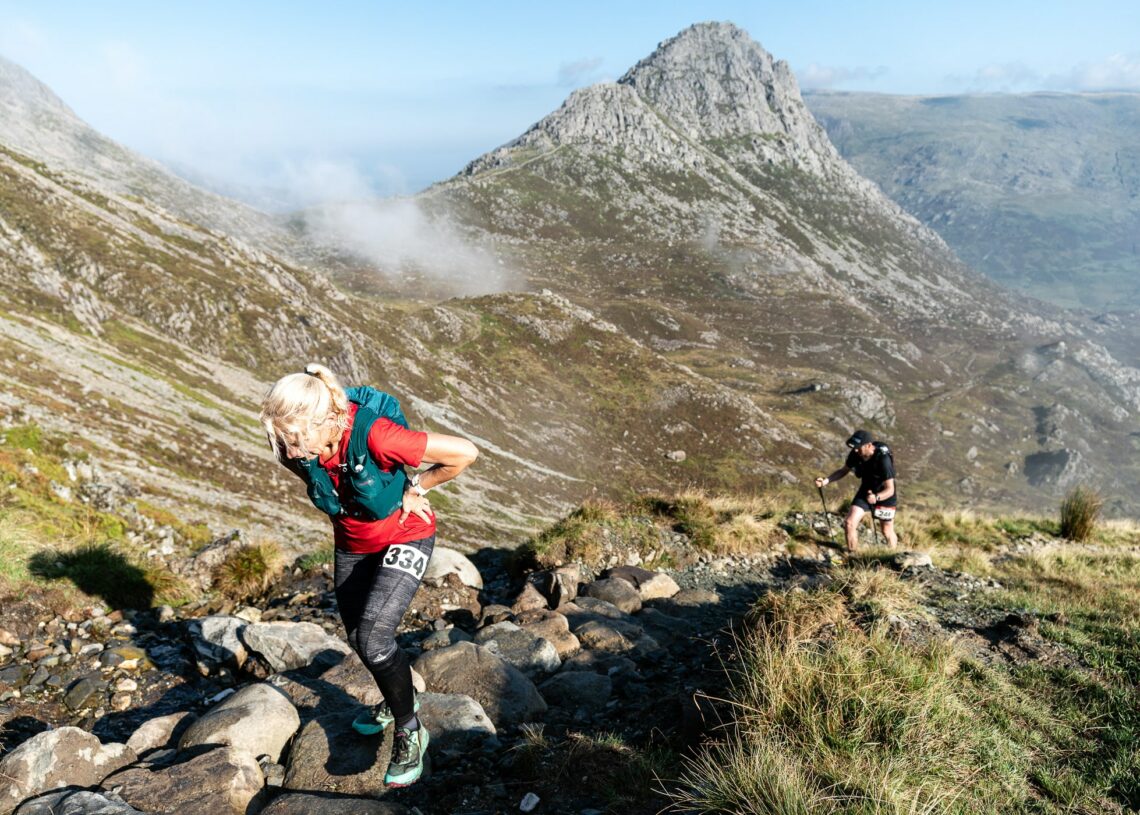 "I thought Scotland's never sunny, so I didn't really expect it; I didn't even plan for it. I thought it'd be cold and wet like it always is when I go up there. So when I got up there, and it was hot, it really threw me.
"By halfway, I felt sick. I think I had a heat stroke because I had a sunburn and I felt sick, and I didn't know how I was going to finish. So I sat there for a bit, and I thought, I can't drop out, I'm not going to drop out, I'm just going to sit here, gather my thoughts, and see how it goes. All I will do is concentrate on getting to the next checkpoint. That is it, nothing else. Just get myself together, get some nice clothes on, feel a bit refreshed, have something to eat and then set off again."
When asked about her nutrition, Jayne admits it's not where it should be: "People tell me off because I don't eat enough; actually, when I've run with people before, they mention it, which is a bit of a flaw of mine."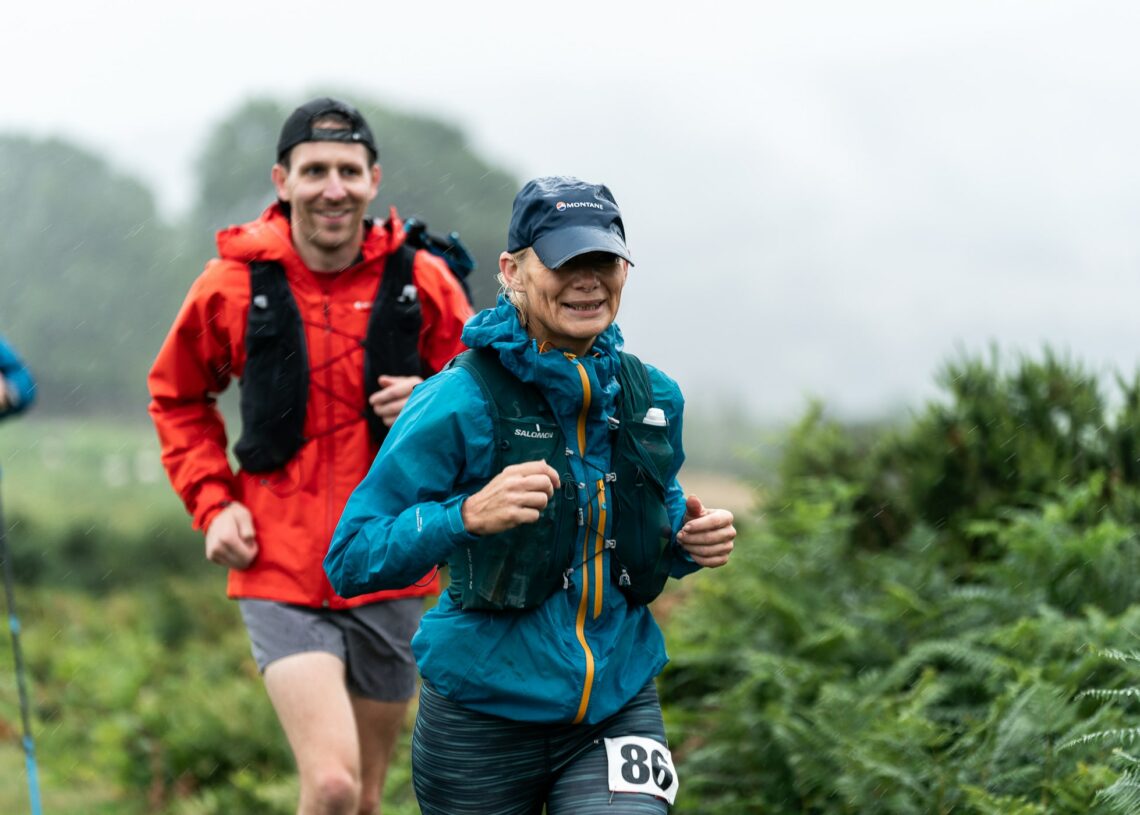 Some would think that Jayne had a natural affinity for ultramarathons; however, Jayne thinks her incredible determination is a large factor in her success: "I can just keep I have this thing, no matter what life throws at me. I keep going and going and going until I get what I want. Everything I aim for, I get there in the end, and I don't give up. I think that's what I've got: a lot of determination and grit no matter what. Even if I feel a lot of pain."
Jayne Rudolph's race results:
Chester Ultra 100: 29:59:22 (3rd Female)
Scotland Ultra 100: 35:01:21 (4th Female)
Beacons Way Ultra 100: 37:38:06 (5th Female)
Yr Wyddfa Snowdon Ultra 100: 40:53:29 (1st Female)
With two grown children, Jayne confesses with a smile that she believes her children are very proud of her. She states she's always been a "whacky, mad mum" but knows her children are in awe of what she has completed this race season. 
She also stated the races themselves were excellently organised, stating GB Ultras did a fantastic job in making her feel safe and included in the event.
She said: "They were absolutely cracking. They were everything. They had everything in place, the whole support. That's what I like about these as well because you see the best in human nature; you're running with other runners that are going through a lot, like a little journey. They're going through a self-discovery journey, and you're going through all their pain and their high moments and their low moments, going through someone's life with them.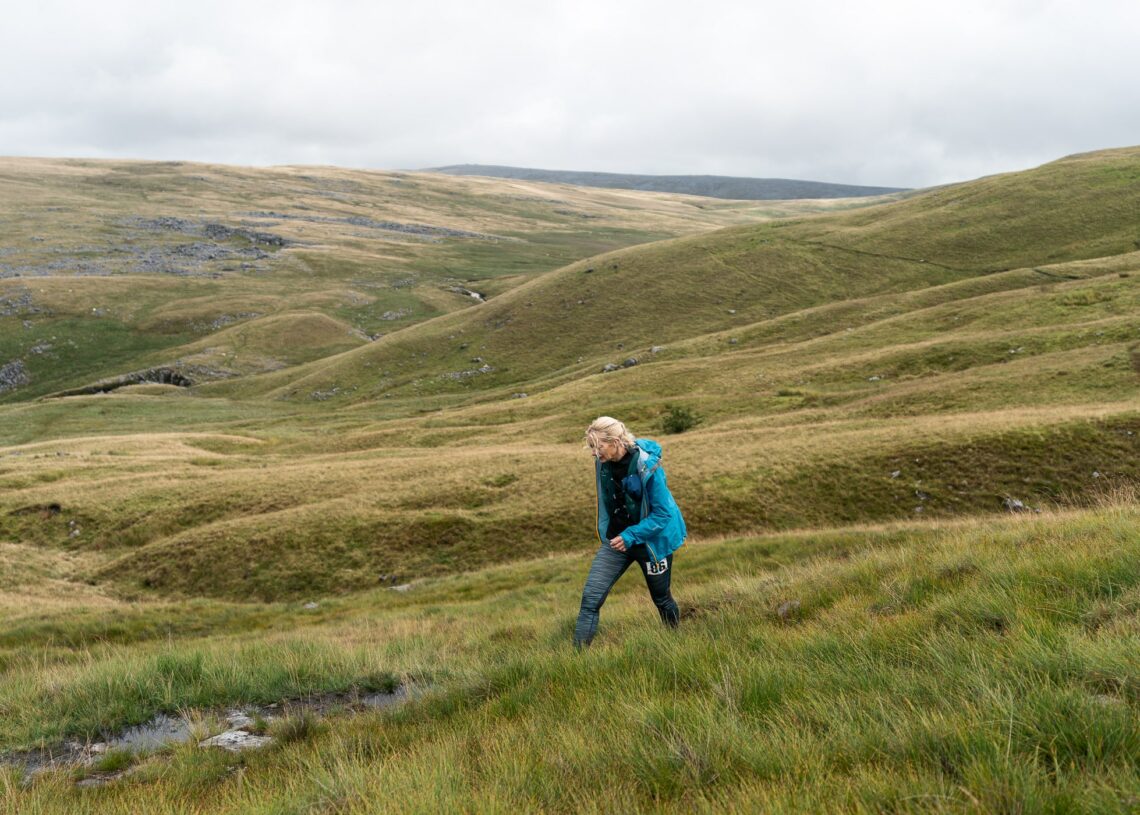 "I remember in Scotland, I was running down a mountain in the middle of the night, and there was a volunteer there, and he was covered in mozzies, and I couldn't believe he was standing there. They do an amazing, absolutely amazing job. I couldn't believe that they were situated in rural places. I didn't even know how they got there."
Her running schedule is already beginning to be booked up for next year, with Jayne stating she already has three 100-mile races in the lineup: ". I was thinking of pushing myself further than 100 miles, but I'm not sure yet. I'm looking at a few races, but they're sort of out there somewhere. I might probably book a longer one."
If you are interested in taking part in your own Grand Slam or competing in any of the 100-mile races stated here, you can head on over to the GB Ultras website for more information.