The Chester Ultra® 50 mile ran at the first weekend of March, celebrating its 7th edition with an incredible race where athletes ruthlessly fought for first place in a tight competition. 
With the most significant number of participants involved in the event, the Chester Ultra saw the driest conditions in March since its first year in 2017.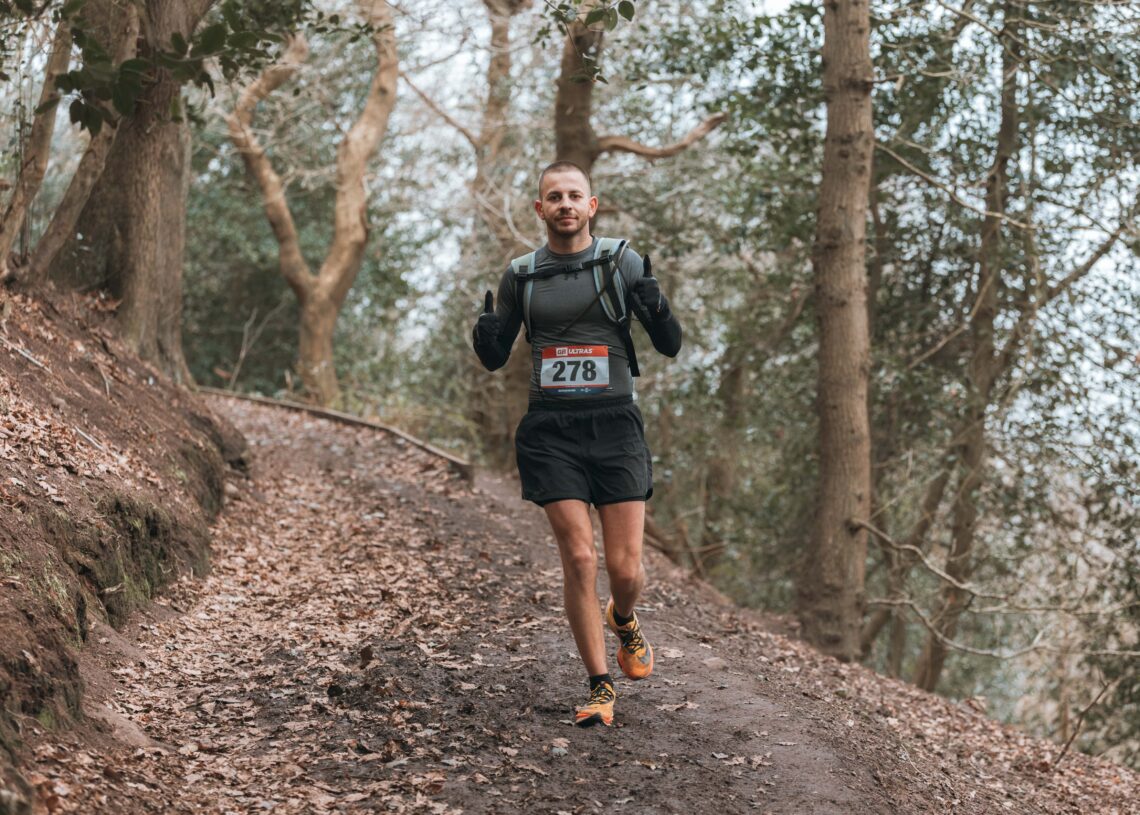 A notoriously muddy run, the route instead was so dry that Laura Yates, Assistant Race Director for GB Ultras®, exclaimed the trail route could have been achieved in road shoes. 
"Even if you include the July edition that we did after Covid, ask anyone who has previously done the Chester Ultra® 50 mile, and they'll tell you it was the most perfect conditions  you could have had for a race."
The Chester Ultra® was the fourth race coined by Race Director Wayne Drinkwater in 2017 and follows a mostly trail and hilly route. Starting at the Ellesmere Port Sports Village athletic track at 6 am, the route then joins the Shropshire Union Canal for 20 miles before reaching the Sandstone Trail.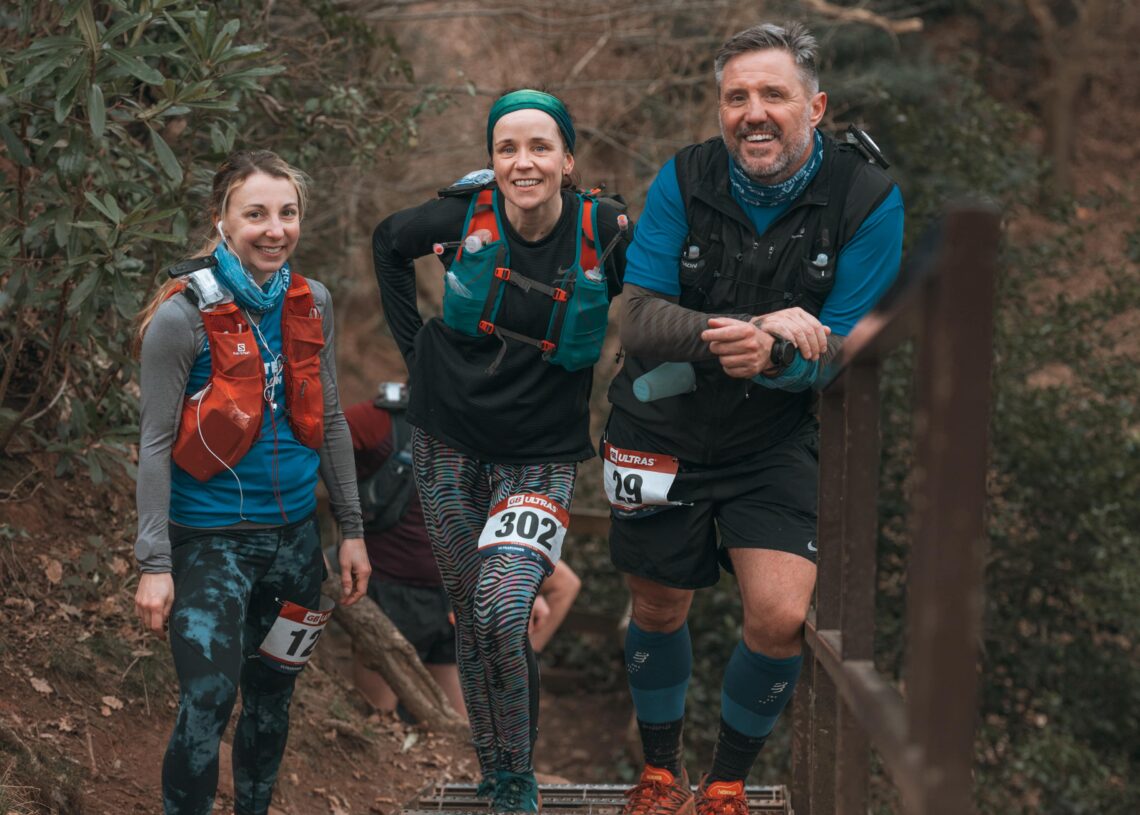 The route continues through Delamere Forest, over Frodsham Hill, Helsby Hill and back to Ellesmere Port, where racers make a track loop to finish. 
"This year, we had seven checkpoints, between six and eight miles apart, so it's a nice bitesize chunk you knock off every time you get to a checkpoint." 
Checkpoints were excellent, with everything from sandwiches to salty potatoes, sweets and chocolate: "all kinds of ultrarunning fuel."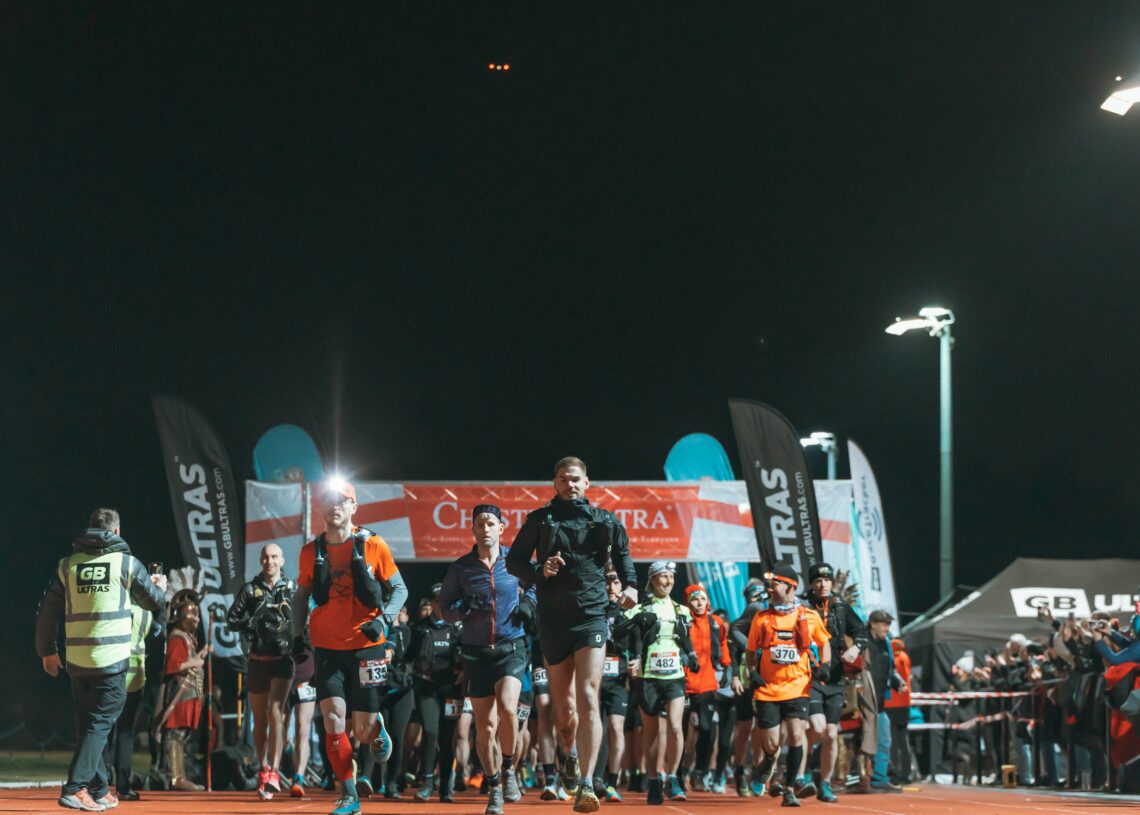 Laura could not articulate her unending gratitude for the volunteer team with GB Ultras, who "know what they're doing, they're organised, and they have everything set up great." 
"Both the male and female races were so good to watch because they were both so close." 
In the men's race, Liam Mills led the race for ninety per cent of the route, but it was actually Matt Fields who won with 6:46:39. Mills took second place in 6:50:23, with Michael Young taking third place with 6:57:18.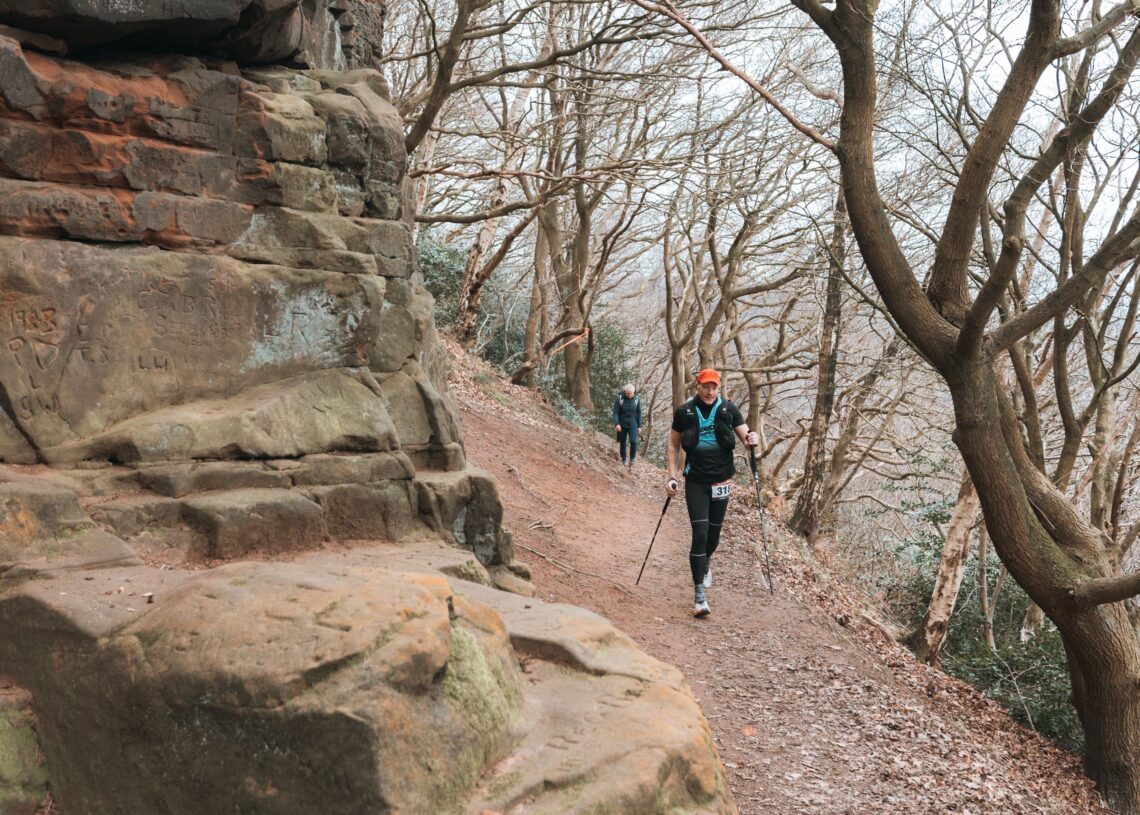 Laura explained that Michael Young, who won the Chester Ultra 50 in 2022, ran the route seven minutes faster than his winning time, showing how strong the competition was this year. 
"There were two fantastic athletes at the top with him, so it was a really good battle for the top three, or even top five."
The ladies' race followed the same story, with an exciting tussle for first place throughout the route. Emily Newton also led the women for a large chunk of the race; however, Emily Mills and Charlotte Meadow ran together not far behind.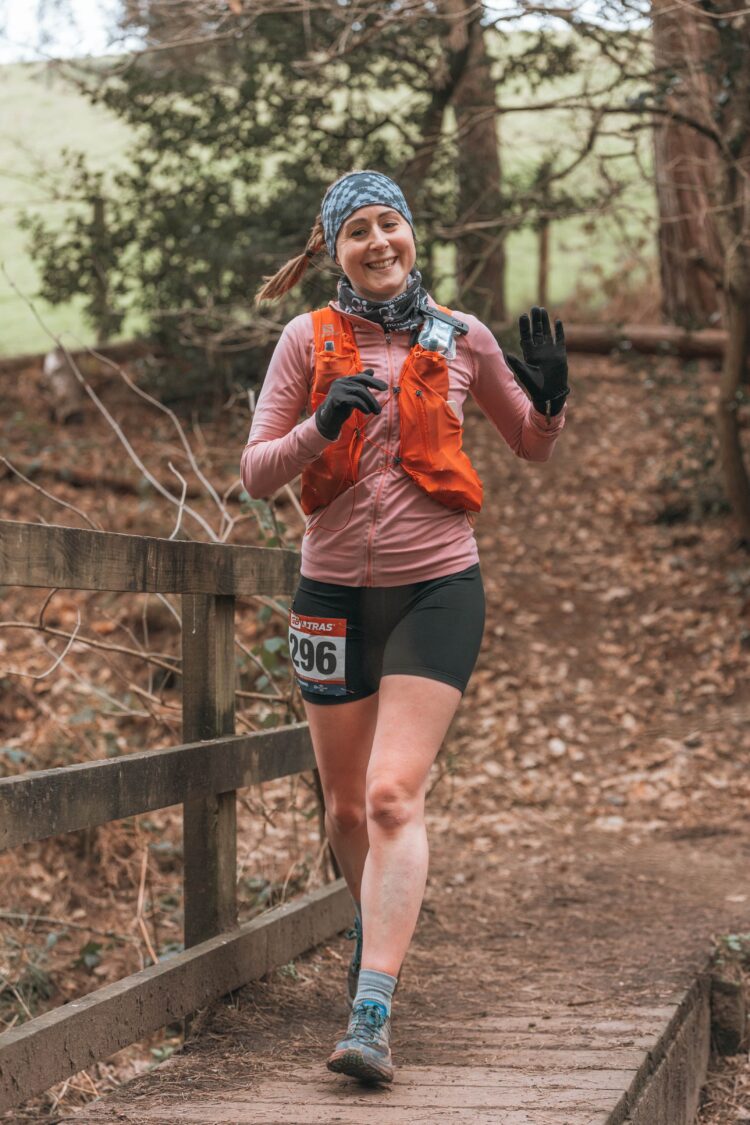 Over the finish line, Emily Mills won with 8:27:46. Second place went to Charlotte Meadow with 8:29:50, and Emily Newton, who had led most of the race, came in third with 8:34:08. 
At this year's edition, 23% of the finishers were women; Laura states that there has been an increase in female participants since the race inauguration.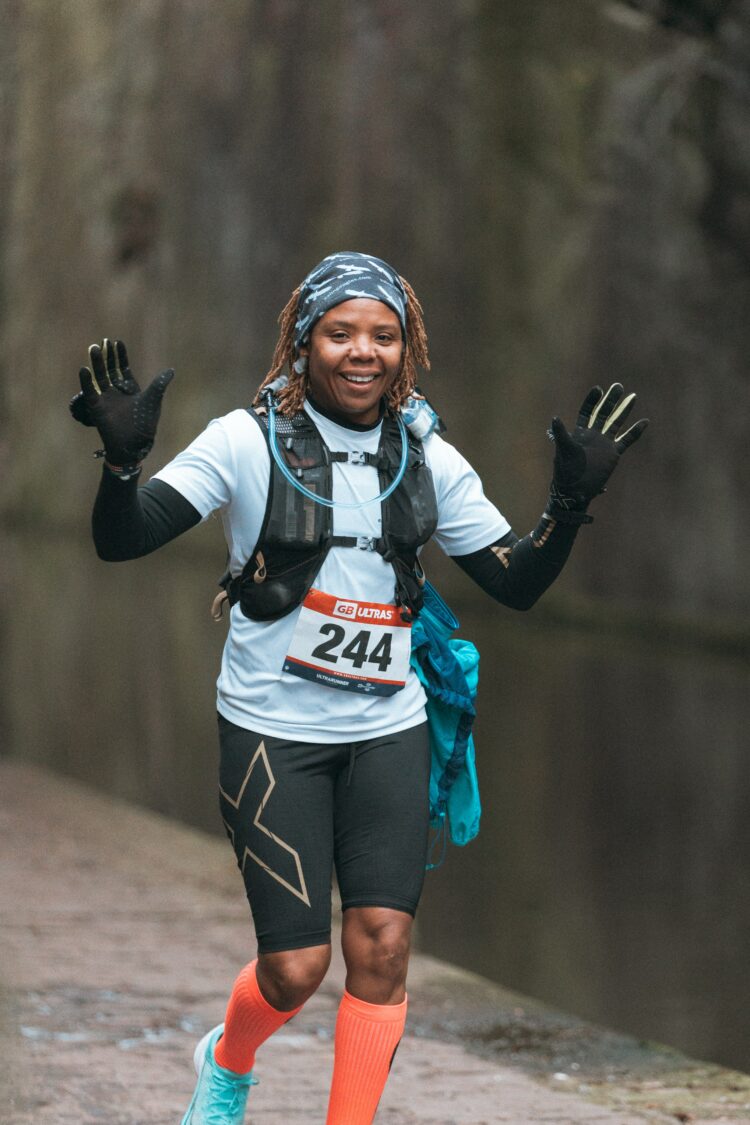 "GB Ultras try to promote women in ultrarunning; we try to ensure equal representation within our promotional photos and videos. We've just taken on our ambassadors for the year, and five of the nine lead ambassadors we brought on are women.

"So we're really trying to promote the female side of things."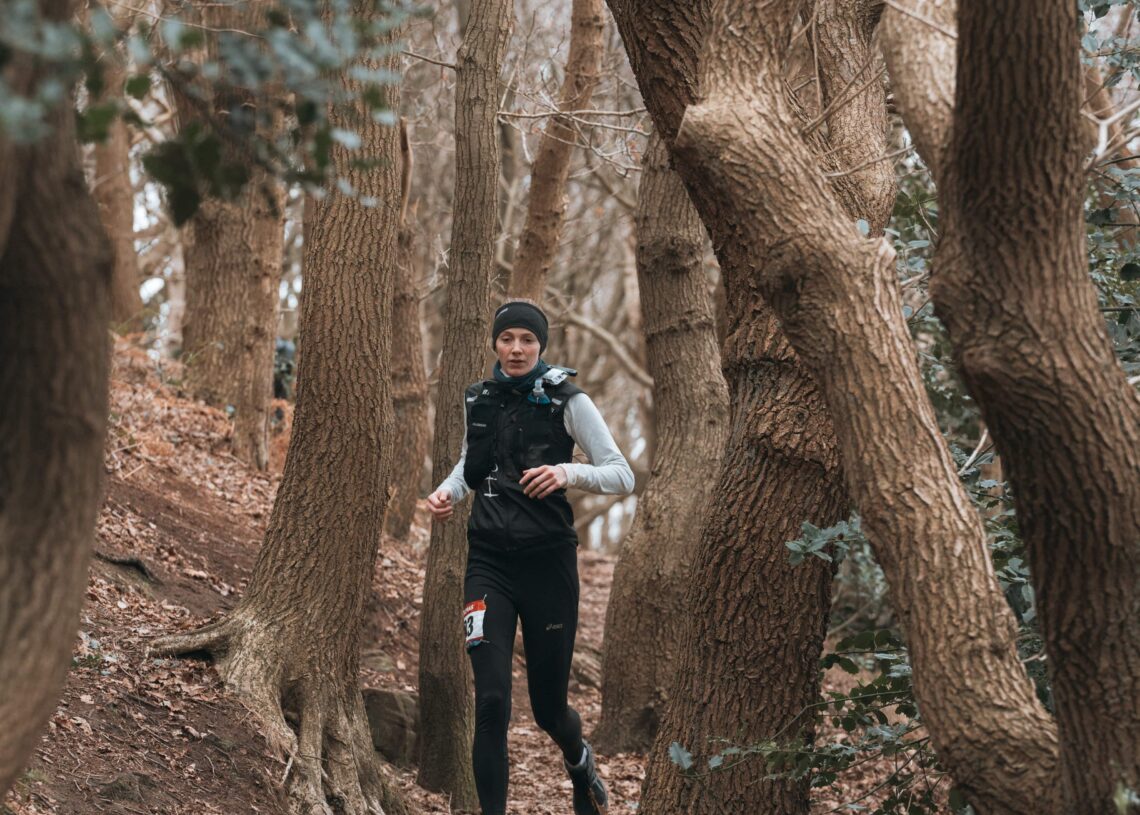 "We have a female Race Director, which is me, so we like to help women feel more secure and confident to come to one of our races and have a female they can talk to and be reassured." 
GB Ultras is hot on the tail of female issues, with women at every checkpoint and menstrual packs available for those needing them on the course. Laura stated she believes these measures that can be taken will help more women come into ultrarunning and participate in one of their races. 
"The women are just incredible over the races because I feel women can tolerate pain, and they shine in ultradistance running. It won't be long until many of our races feature neck-and-neck battles for the overall winner."
There were 349 people who managed to cross the finish line; however, Laura stated that they generally have a low DNF rate, as usually, those who have to back out are already struggling with ongoing injuries.
The feedback from Chester Ultra® 50 has been incredible, with so much praise for the volunteers who help with many GB Ultra races. Laura shared that she thinks she's set the bar for themselves for the 2023 race season.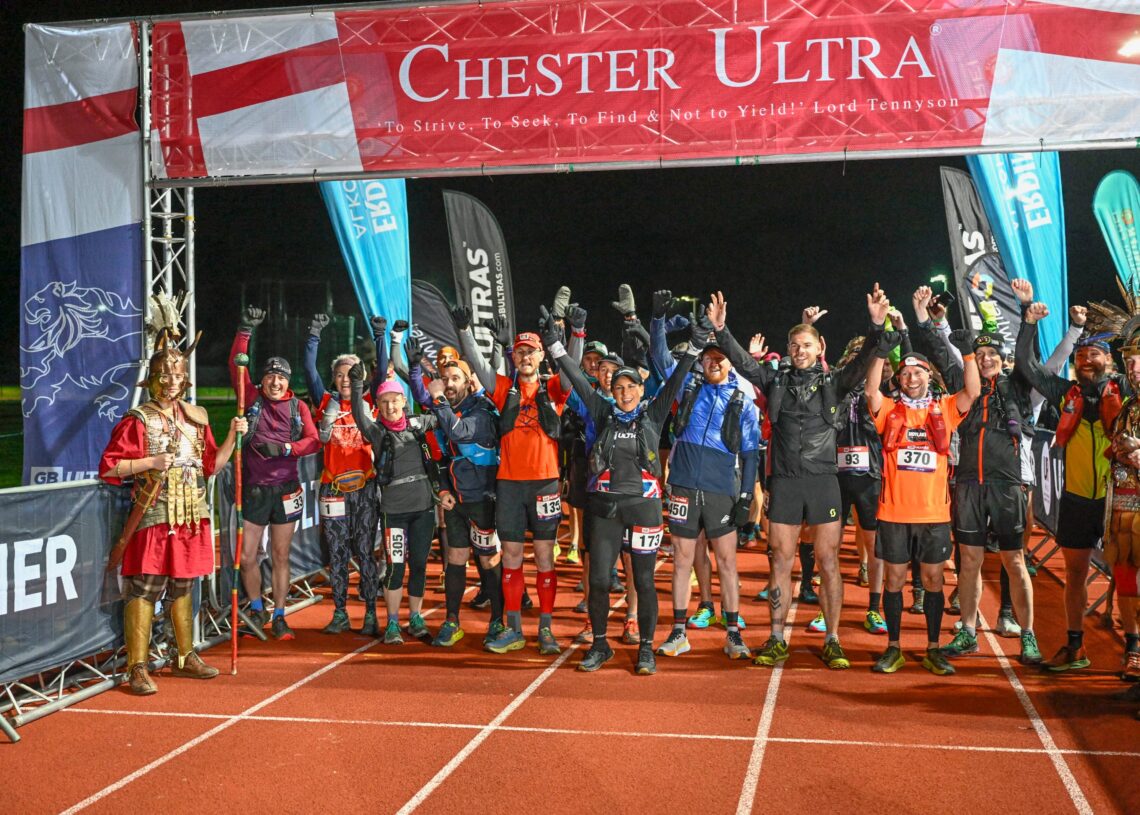 However, she's incredibly thankful to those who help organise, volunteer and participate in the races. 
"Without the volunteers, our races are nothing, really." 
Entries for Chester Ultra® 50 2024 are open from 6 pm on the 8th of March. However, Laura warns that while they have opened up more places, they will go fast. 
"With the increasing popularity of ultrarunning, I feel like everyone wants to push themselves further and see what their bodies are capable of."