Ultra-Trail Drakensberg is an April event amongst some of Southern Africa's highest and most remote mountains. Races start at 21 km and go all the way up to 160 km, testing the elite athletes' physical and mental endurance.
The race starts at the Sani Mountain Lodge before reaching Thabana Ntlenyana, the highest peak in Southern Africa, and the highest point south of Kilimanjaro on the African continent. Tagging this is a significant milestone for many of the runners. At 164 km in length with a cut-off of 45 hours for the runners, it is a truly unique race going through some of the most isolated trails before the finish line at the Sani Pass Hotel.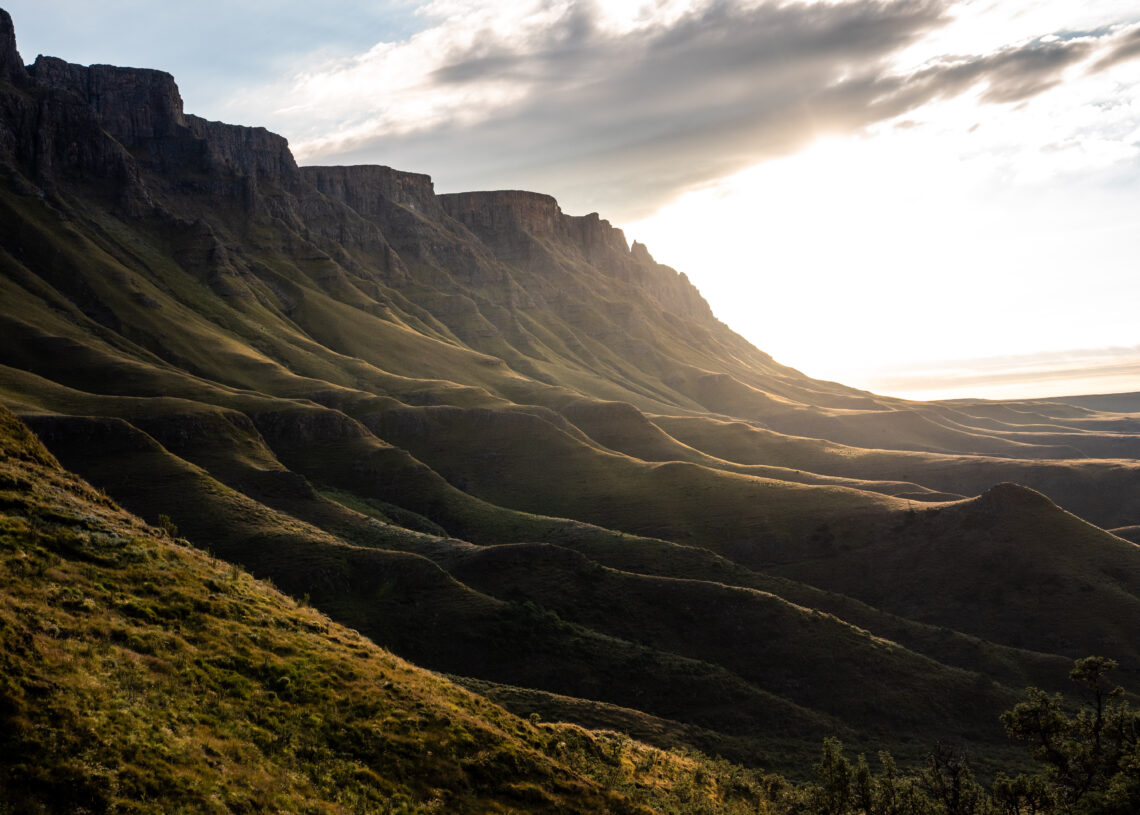 It is summed up by the organisers as:
"Running across 2 countries, altitude, crossing the highest peak in Southern Africa, big climbs and bigger descents… All against the backdrop of the majestic Drakensberg mountains."
Sounds incredible, doesn't it?
We spoke to the race director and founder of Ultra-Trail Drakensberg (UTD) Spurgeon Flemington, who revealed the behind-the-scenes efforts that go into making such an event possible…
Support the whole team who put all this together
This is premium stuff! Subscribe from ONLY £3.99 for ALL online content!.
Login if you have purchased
Subscribe
Get right to the heart of ultra-running featuring interviews and podcasts with world class athletes, extraordinary race directors, ultra-running coaches, nutritional experts and in depth race reviews from around the globe!
Get your access now
Read this Article
If you've pre-ordered your Ultra Runner Mag you'll have access to 5 Articles whilst you wait for it to arrive.