I recently got the opportunity to try out one of the top-rated new Trail running head torches on the market. Trail Runner Free Ultra by SILVA is designed to be a comfortable and lightweight headlamp for everyone who loves running. Well, let's put it to the test.
On the first feel, this head torch feels extremely light and comfortable with a focused beam that is adjustable and the added option of using a rechargeable battery in a Hybrid case. Great start this looked like the holy grail to me as I have been searching for a head torch to help me on my 2022 Ultra Endeavours.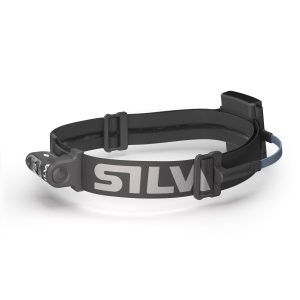 I can't get over how lightweight this head torch is, over the years I'd gotten used to my mountaineering Petzl which was powerful enough to help a 747 land in an arctic storm but incredibly heavy. The SILVA however measured up at around 125g total, perfect.
The headband has a built-in cord thus the word free is super flexible and has none of the issues of dangling wires like many other head torches.
The power pack battery case was a little bit too big for me personally but the safety light option was definitely to my liking as it ruled out the likelihood of having to dive headfirst into a ditch if a car or bike came flying down the trail you were running on!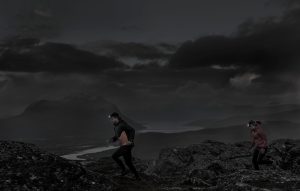 Another good option is the extension cable so you can put the battery pack on your belt or inside pockets to keep it warm and help preserve battery life when it's cold.
Retail at around £100 and with 3 light modes which are, Maximum 400 Lumens, Medium 200 Lumens, Minimum 50 Lumens and with a beam distance not far from 85 meters. The total lifetime of almost 24 hours on a low beam, which will make this head torch suitable for most overnight ultras.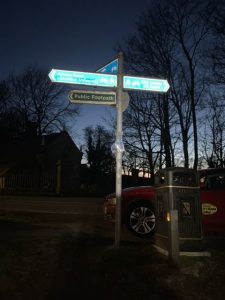 This weekend allowed me to test it properly on a 70 mile run from Morecambe to Preston and back on canal towpaths and boggy trails with rugged cobblestone and tree roots.
One wrong foot and I would have been in the drink.
I set off at 4:30 am and In total spent 2 hrs pre Dawn and 4 hours in the twilight session on completely unlit stretches of trail and towpath and it worked well, visibility was perfect and the distance was remarkable for such a small piece of kit.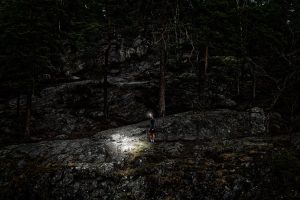 Never lost my footing once and there were no issues with glare or the head torch rolling up or falling off my head.
The only negative is that this head torch is water-resistant and not waterproof which can limit its use for ultra events. I also feel the power pack needs a little more work aesthetically.
I'm looking forward to bringing this amazing bit of kit with me on a full night's session at the upcoming Chester 100 miler in April and if I'm on the Start-line for this year's Race Across Scotland in September this will be part of my kit for sure.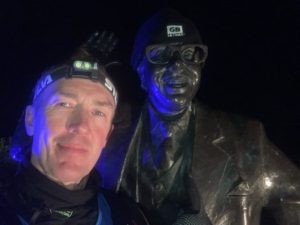 Headtorch features:
Free technology headband and connection system
SILVA Intelligent Light – optimizes the light pattern with a unique combination of a long reach spot light and a close flood light
Lightweight fit
Comfortable fit thanks to low weight and anti-slip headband
400-lumen output
Super lightweight – 141g
Red rear safety light built into hybrid battery case
Flat, soft textile extension cord
Water resistant (IPX5 standard)
Max mode indication
Hybrid battery case (AAA batteries not included)
4.0Ah rechargeable battery with battery indication
If you are interested in purchasing or finding out more details about the head torch click here
A little bit about SILVA
"We were founded in Sweden 1933 and ever since, we have developed compasses and headlamps to help people enjoy the outdoors even more.
​Three entrepreneurial brothers. One great invention. In 1933, Björn, Alvar and Arvid Kjellström invented the first ever liquid-filled compass, and our story began. Not only was it the first compass of its kind, but it also set the global standard for how navigation works. The SILVA brand was born. A few years later, in 1935, we expanded our business with our new invention, and first headlamp, Zeiler. We have since then continued to evolve and set trends for outdoor equipment. The SILVA brand is currently marketed to the Nordic region, Europe, Asia and North America. Since 2021, SILVA is owned by Verdane. For more info, please visit www.silvasweden.com" Taken from Silva's website.