A favourite amongst GB Ultra volunteers and athletes alike, the Pennine Barrier 50 Miler takes place in the beautiful Yorkshire Dales. This year saw beautiful weather, with some incredible racers taking to the hills and experiencing the beautiful British countryside. 
This year's edition, which has been running since 2017, saw 325 runners on the start line. The route begins in Malham Village and takes in the Yorkshire Three Peaks National Trail, offering some of the most luxurious views and trails in the North East. The route includes Fountains Fell, Whernside and Ingleborough.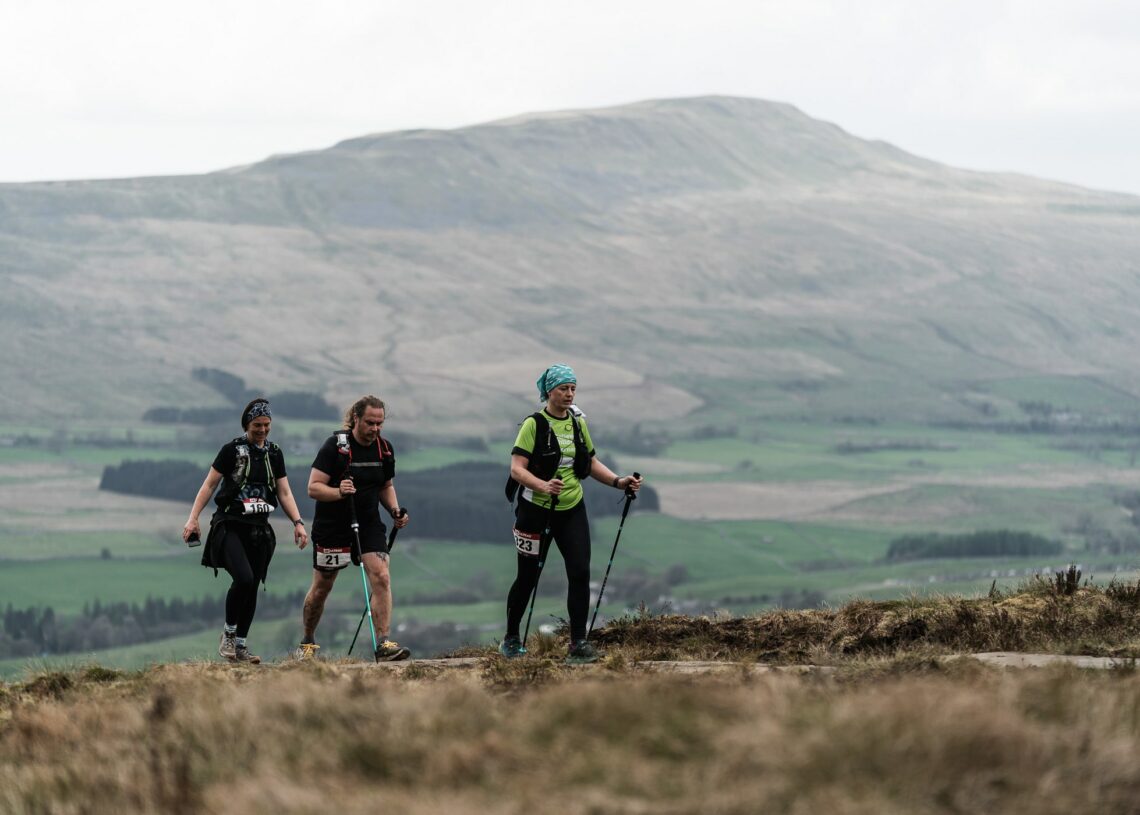 What's the route like?
It is one of the most beautiful routes that we do.
I think everybody has their favourite kind of terrain that they're more suited to. So we do get a lot of repeat runners for Pennine Barrier. I think that is because, for a mountain route, it's quite a good introduction to a mountain ultra because it is really well-waymarked. The paths are very clear; there are few places to go wrong.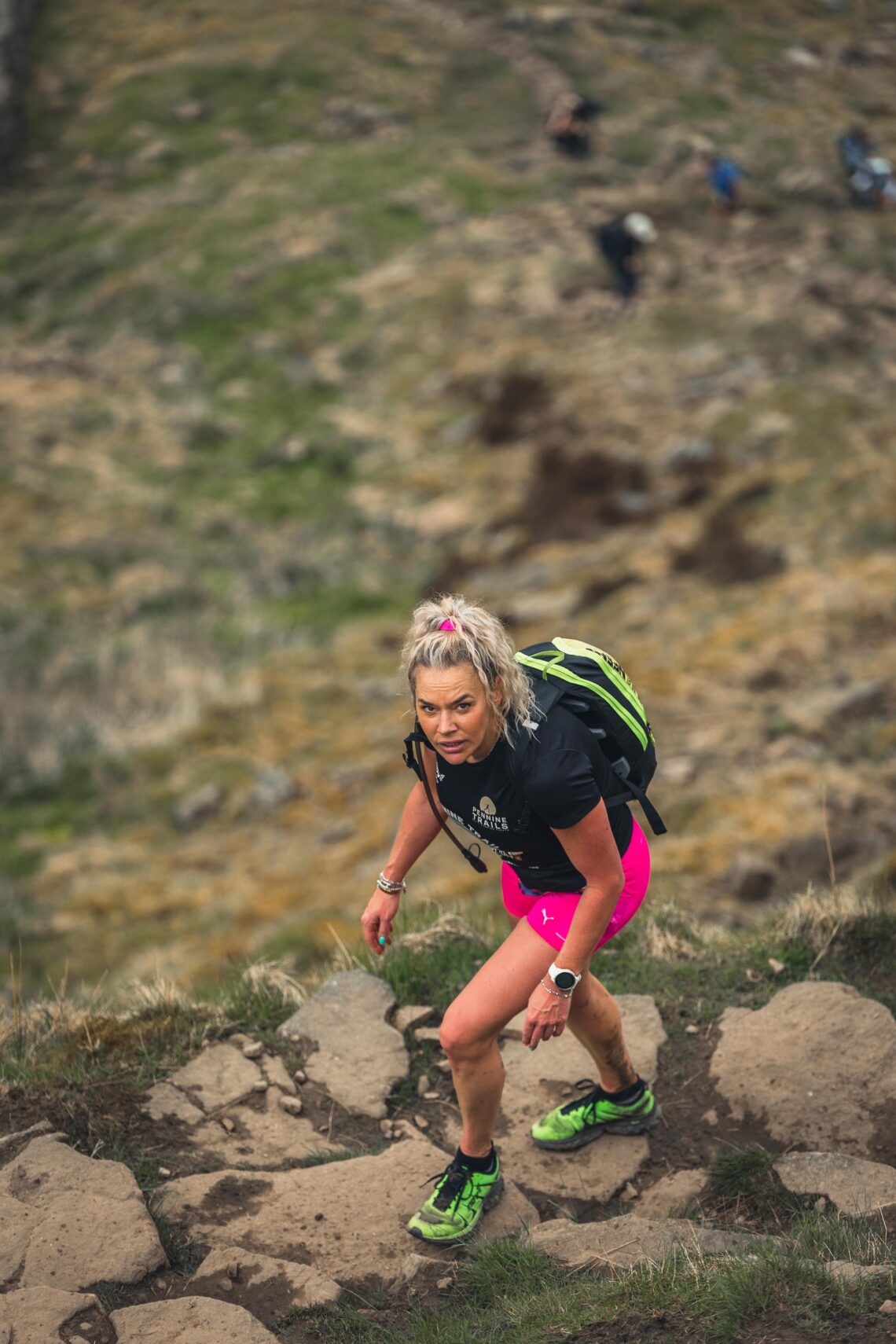 Are Racers Safe on the Mountains, Especially in the Dark?
As far as GB Ultras go, obviously, safety is always our main priority. We do have teams up in the mountains; we have the first team do Pen-y-Ghent and then go on to Ingleborough, and then the second team do one side and then have the radio communications, the SAP phones, and mobile phones. 
We do our best to make sure that everyone is safe on the route, and I think that's quite reassuring for those that are not overly confident in the mountains but do want to challenge themselves a little bit.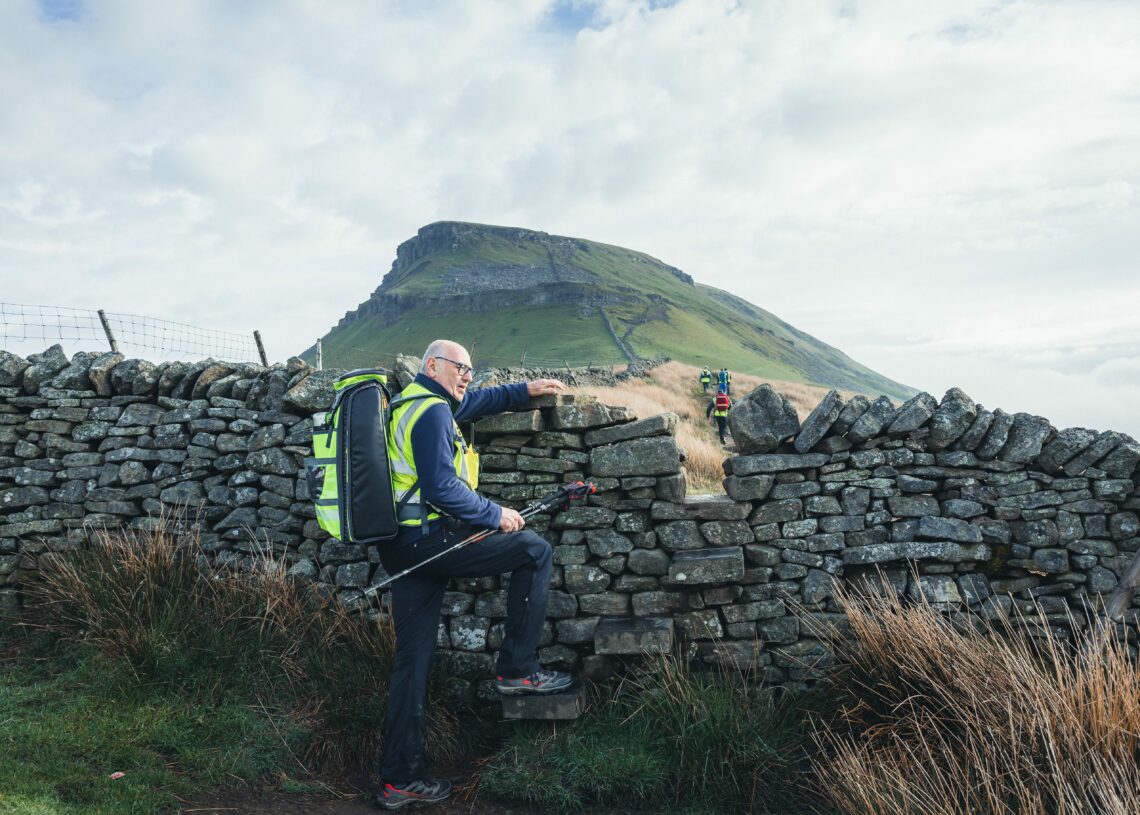 We used to do the event at the beginning of June, and we've recently moved it the last two years to the beginning of May. This year, the weather forecast seemed to be looking better for it. We had heavy rain forecast for most of Saturday afternoon, but I don't know where that went because we had nice weather.
It was dry; there were a few shower spells, and it was probably a little bit muggier than people expected. But I think, on the whole, it was pretty decent weather compared to what was forecast.
The Podium Places
Male Race
1st – Chris Collier – 8:36:06
2nd – Steven Jack – 8:50:00
3rd – Ben Shirley – 9:00:16 
Female Race
1st – Millicent Sellers – 9:58:13
2nd – Ruth Luffrey – 10:27:23
3rd – Elizabeth Briggs – 10:34:13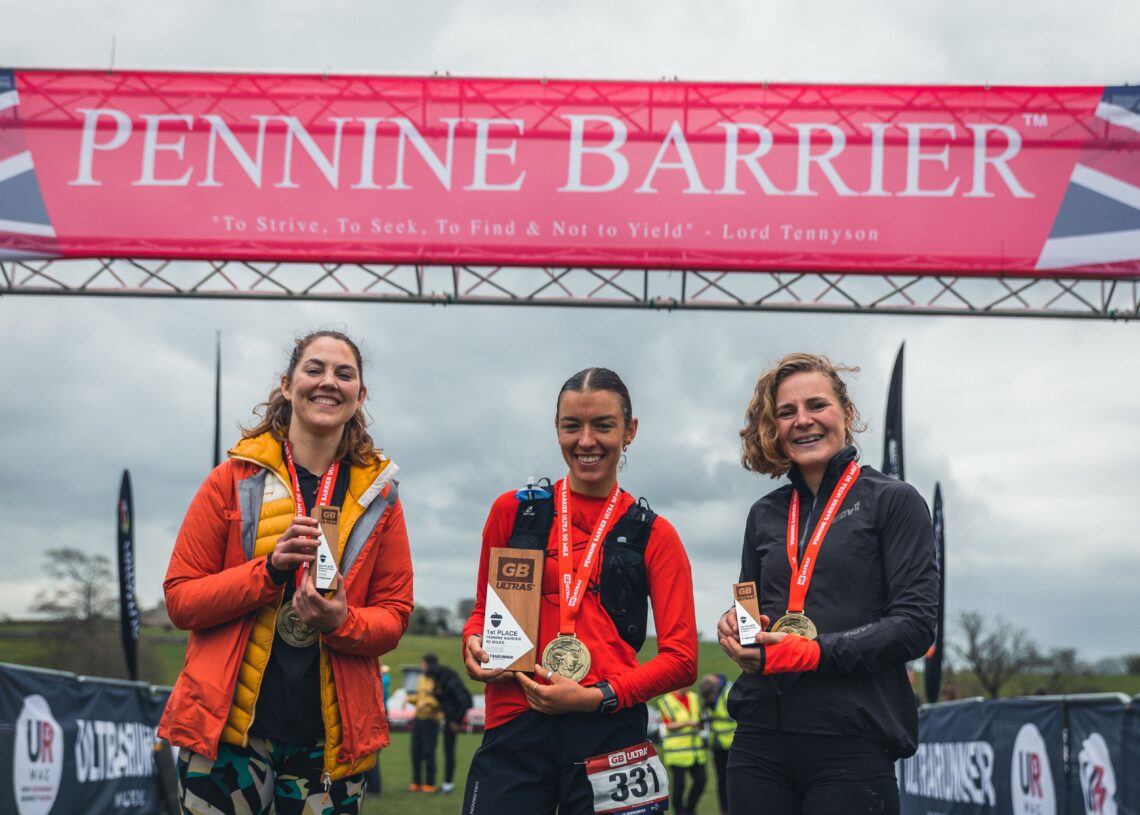 It's definitely a tough race. I think it's one of those because the Yorkshire Three Peaks is quite a well-known walking trail. Sometimes it can be a bit underestimated as part of a race, and they're still tough climbs. 
I mean, Pen-y-Ghent is quite a good climb. I like that one. It's a little scramble up the side, and a nice run of all descent down Worn Side is definitely the trickiest, in my personal opinion of the mountains, because you leave checkpoint Two at Ribblehead Viaduct to head up Whernside.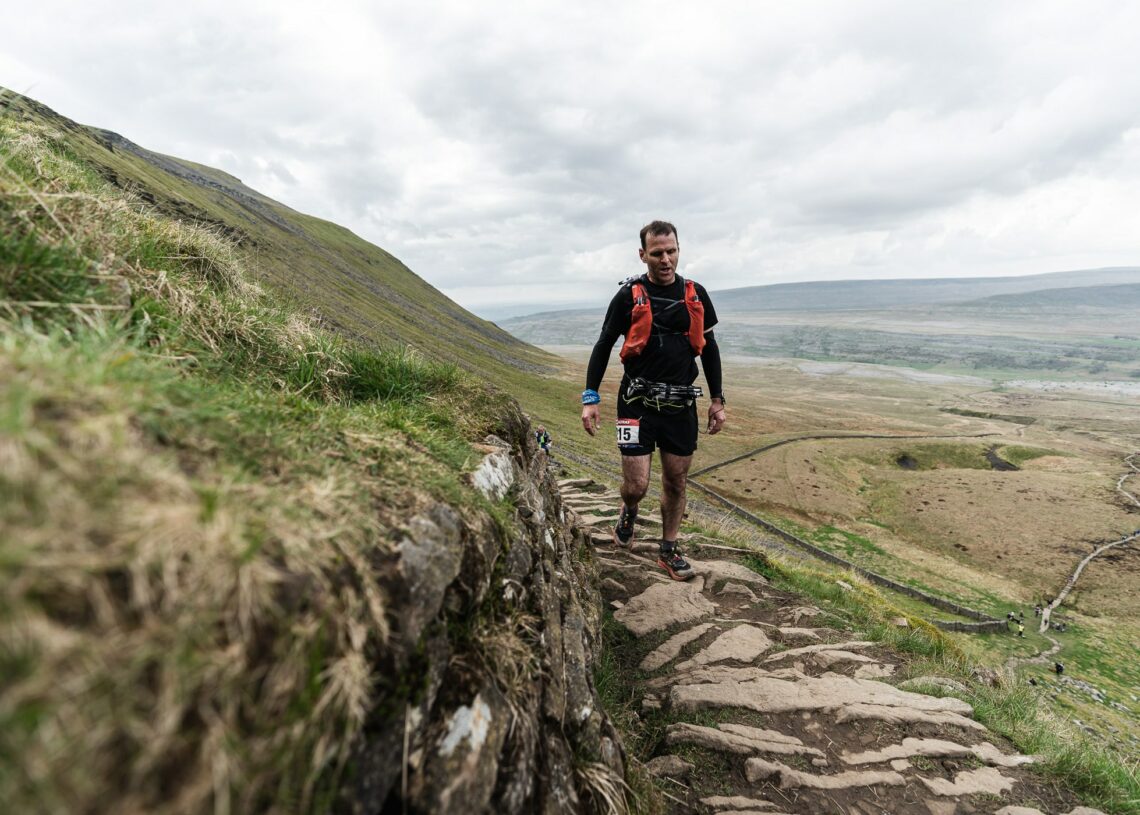 But it's a four-mile incline to the Trig, so you think you'll be up there in no time. But realistically, you're probably at least an hour, an hour and a half before checkpoint Two to get to the Trig. And then it's quite got quite a steep descent down the other side, which can be tricky as well. So I think that's quite a slow mountain.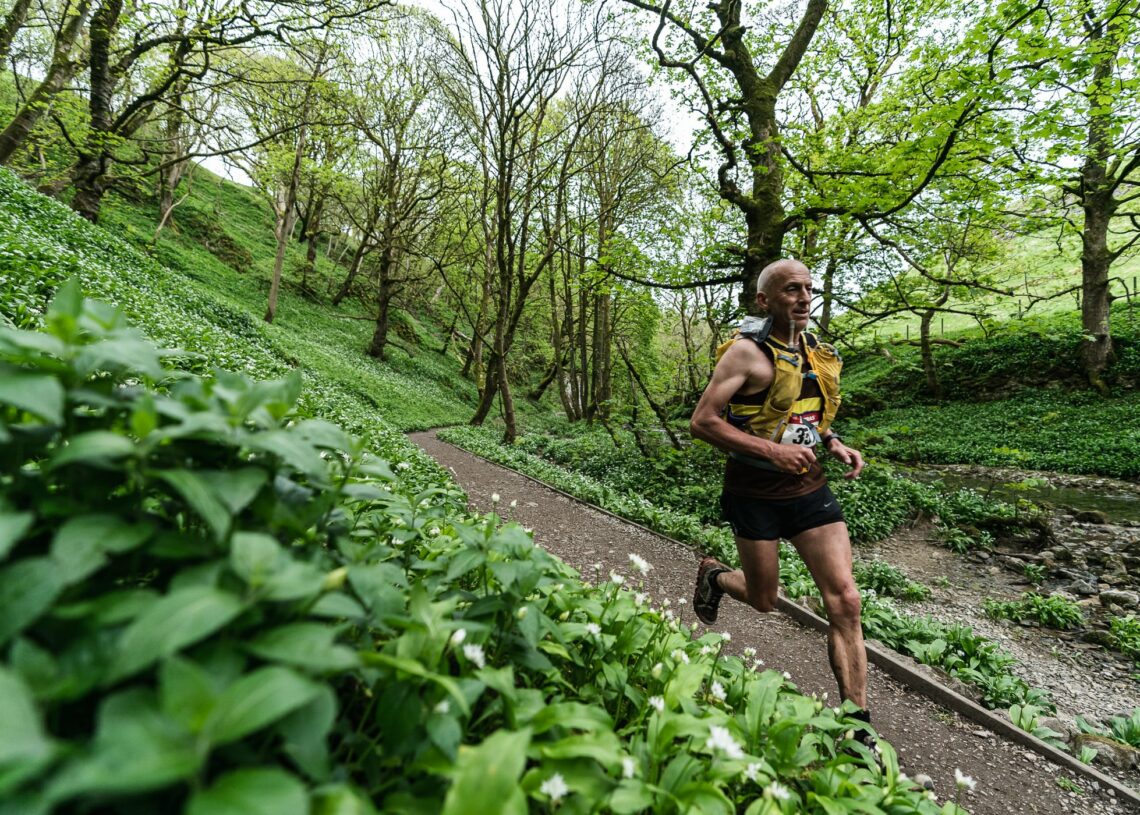 Were there any standout moments from the race?
There were quite a lot of people doing it for charity this year. We had Georgina Powell. She ran it for Parkinson's UK.
She's the one that keeps standing out in my head, but she's done Manchester to Liverpool Ultra last year, and then she's volunteered for us a couple of times as well. But this was her first time on a mountain race, so it was good to see her cross the line. 
As I say, there are a few that do it as their first mountain event, so there's a lot of emotion when they come over the line. It was my first 50 miles event that I did, so yeah, it brings back a lot of memories when you see them doing it for the first time because I cried when I crossed the finish line.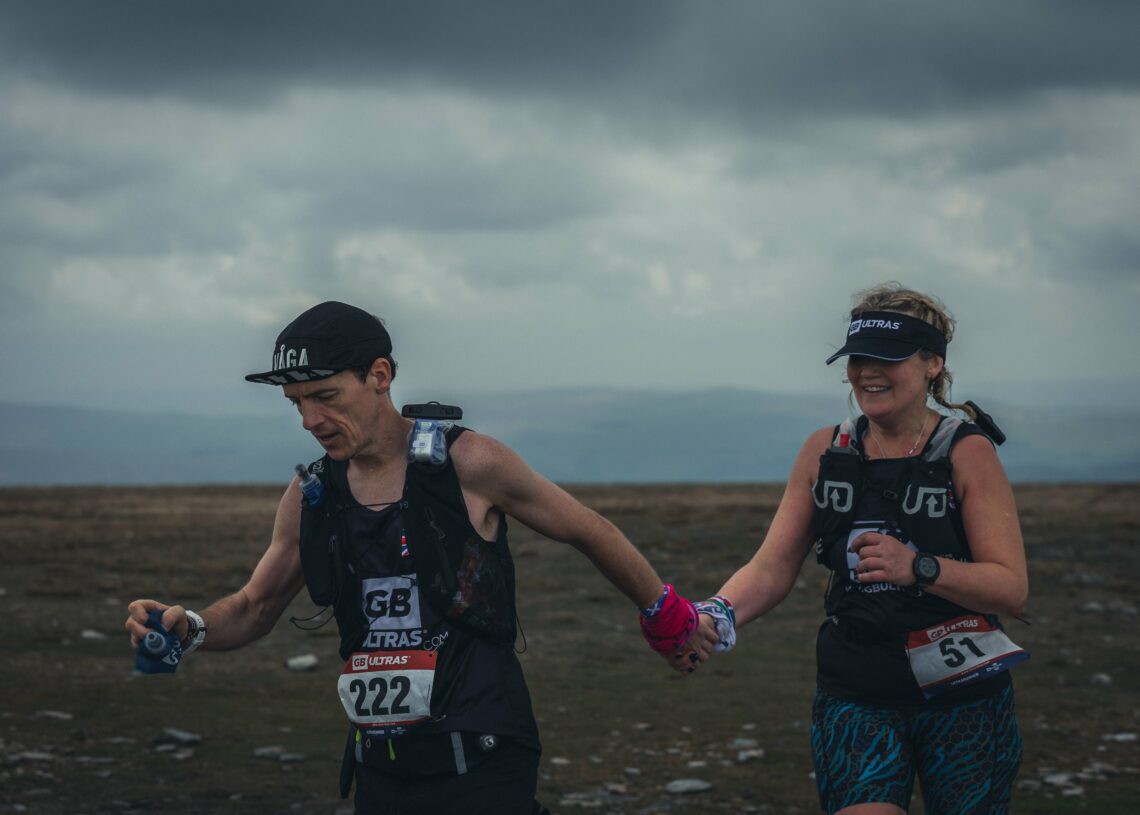 What's the feedback been like?
Everybody likes the route and the scenery. We've had great feedback about feeling safe in the mountains and having the mountain teams there. It just gives that reassurance, really, that if something did happen, there's somebody that can get to you pretty much instantly, within five minutes; you're not waiting for them to climb up from the bottom. 
There's a first responder on each mountain as well, so we have the medical kit with us to sort anything there. Overall feedback has been really good about the event, the organisation, and the checkpoints.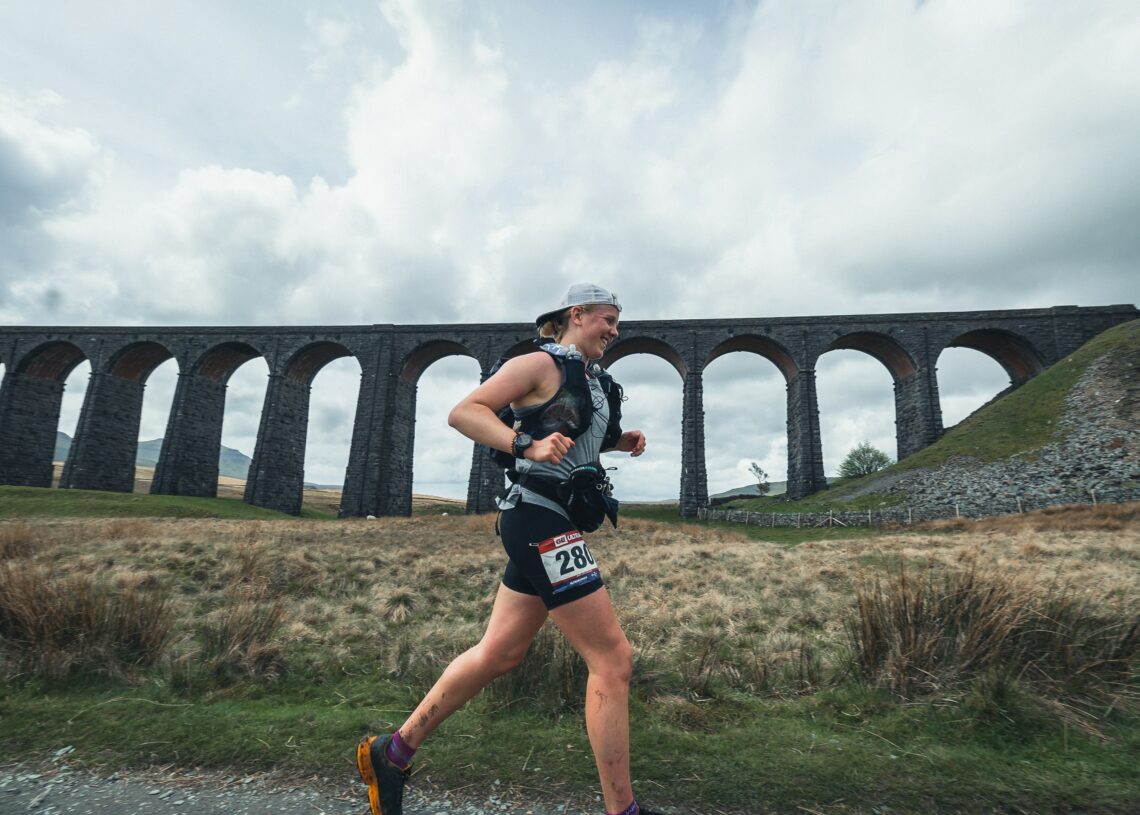 I think the only thing is I can never make enough salted potatoes; it's still a standout. We have Tailwind on every checkpoint as well. That went down really well for this event, the most we've used at an event so far this year. So I think that it's becoming more and more popular and known that GB Ultras events have Tailwind on the checkpoint, so people are using it more. 
We also get a discount code for anyone attending the event from Tailwind, so that gets sent out prior to the race, so they can test it a little bit and know that that's what they may want to use on race day.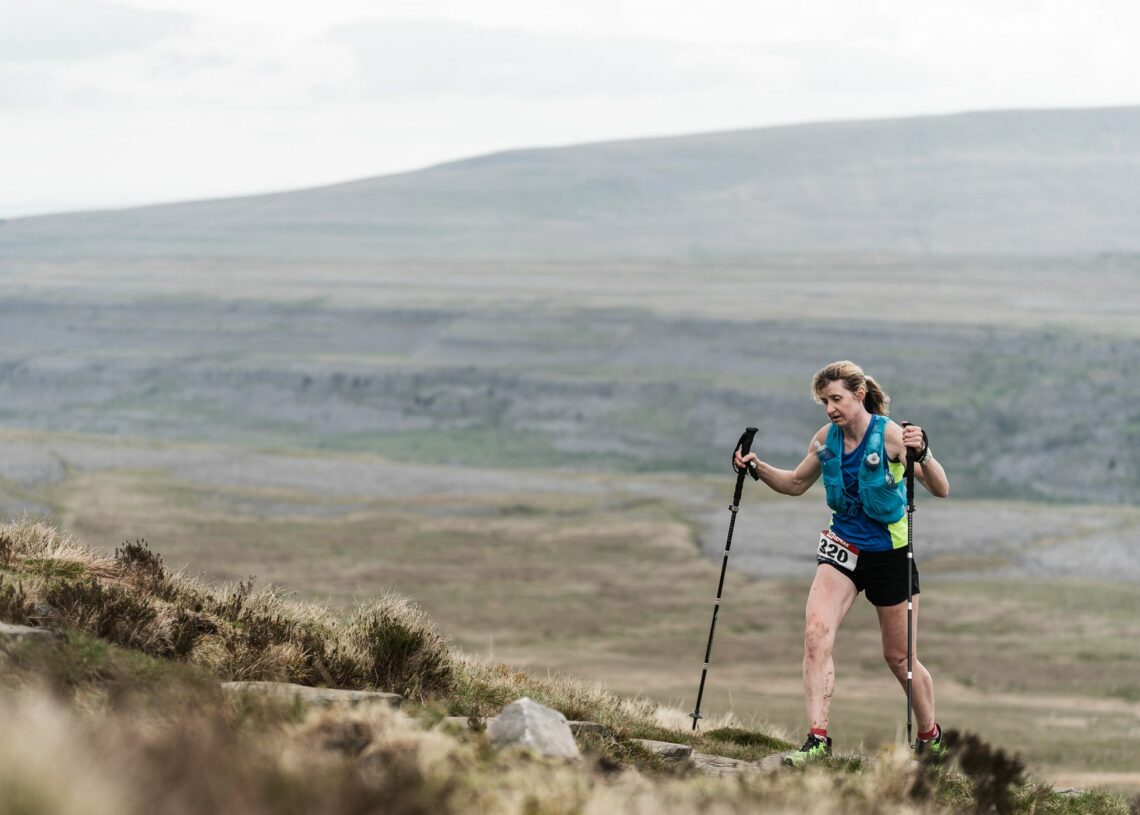 Why do you think people are drawn to the Pennine Barrier Ultra?
It's just in beautiful surrounding, sort of the first 12 miles are hilly, don't get me wrong, and they are difficult, but for a mountain race, you know where the lumps are in this one. So you've got Fountains Fell, which is in the first 12 miles. Then you've got three peaks, and then you're back over Fountains Fell, and I think you can have that in your mind a little bit.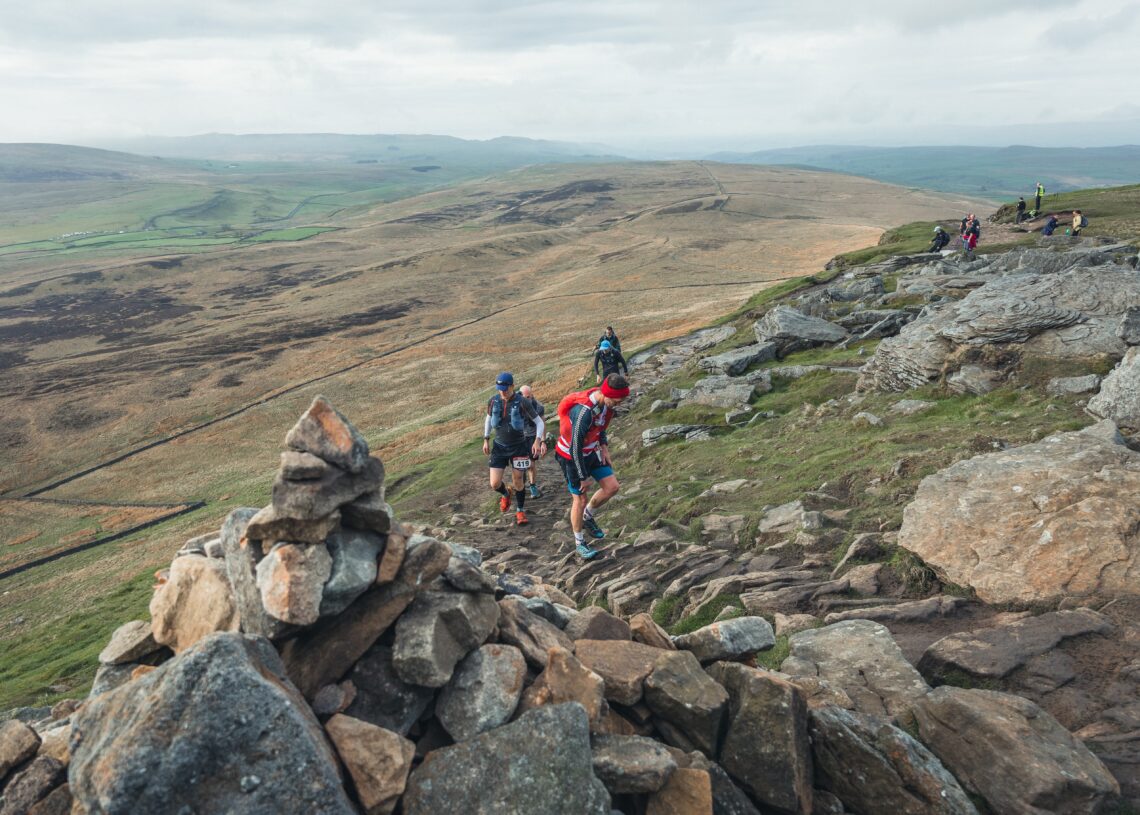 Like that's one bit done. That's another bit done. That's another bit done. Whereas on some of the mountain races, they can be a bit more hidden peaks along the way. And you think you've done with the ups and then another one comes along, or you think you're done with the downs and another one comes along, whereas this one is very structured.
I think that is one of the big things for people to keep coming back. The weather is usually quite nice for it, like I say, and it is just in a stunning area. There are usually quite a few people out walking, and they're cheering people on; the camaraderie is quite good.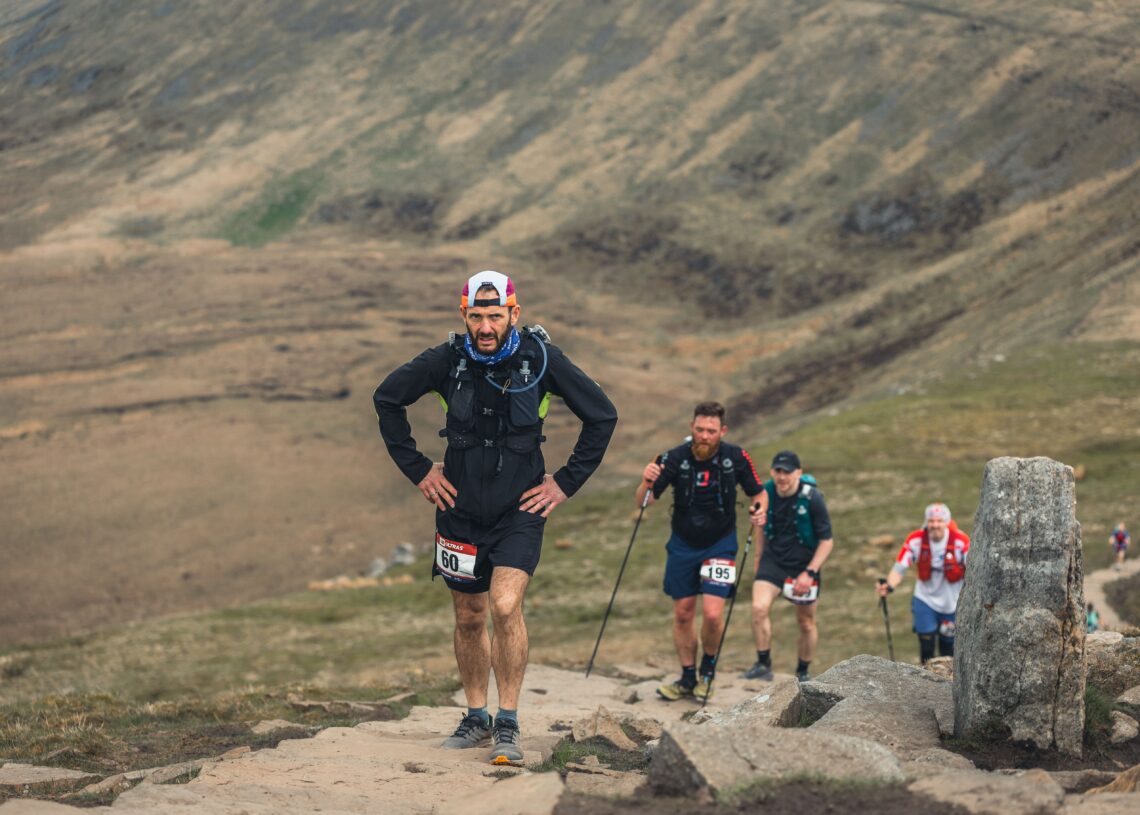 You're not alone, sort of in the middle of nowhere. There are always people around you keeping you going, spurring you on, asking what's happening and things like that. So, yeah, I think it's just a good vibe at the event, really. 
Check out the Pennine Barrier at https://www.gbultras.com/pennine-barrier-50/