As the final race of the GB Ultras Glasgow to Edinburgh season, the Glasgow to Edinburgh (G2E) solidified its spot as one of the wettest races of the year. Nevertheless, 361 runners raced up in the icy torrential rain one cold October morning to traverse 56 miles between two of Scotland's most iconic cities. 
After taking over the race towards the end of 2019, the G2E finally had its first instalment in 2021. However, this year was the first edition with no COVID restrictions in place.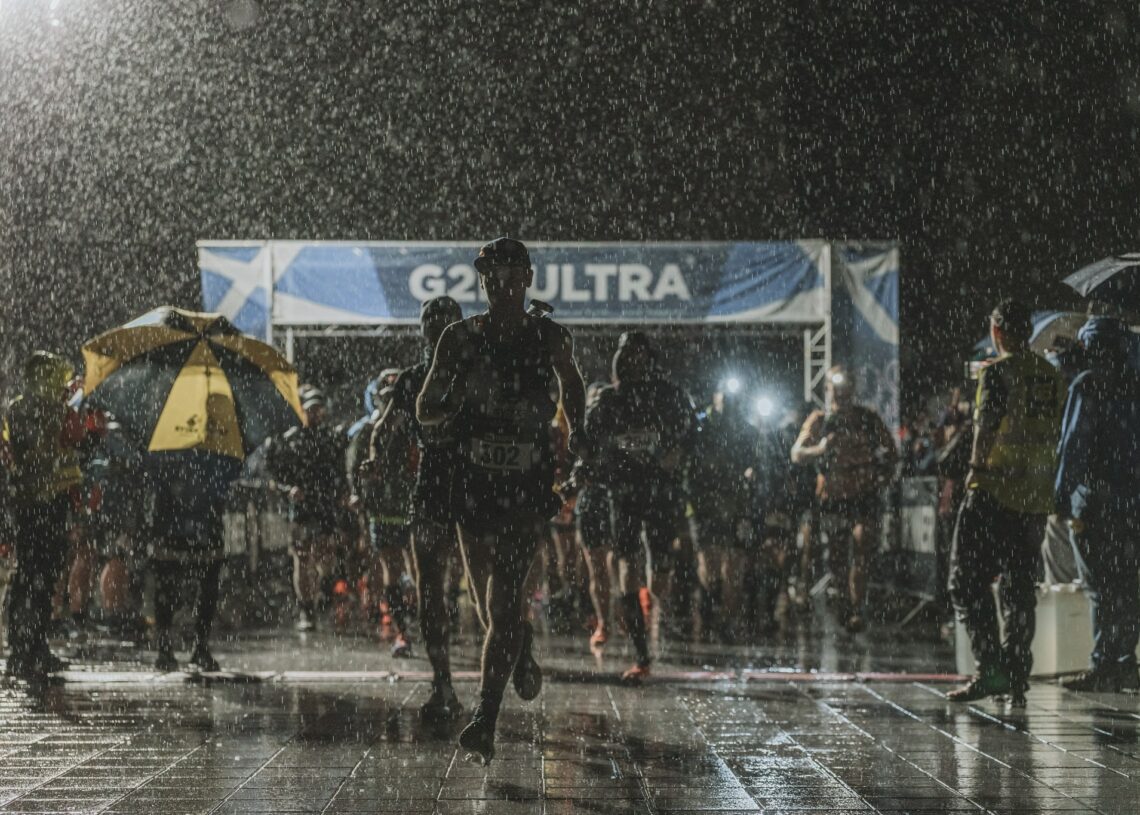 The route begins at the Riverside Museum in Glasgow, next to the Tall Ship. Assistant Race Director Laura Yates admits this is one of her favourite start lines, as the modernness of the building next to the history of the ship is a beautiful paradox.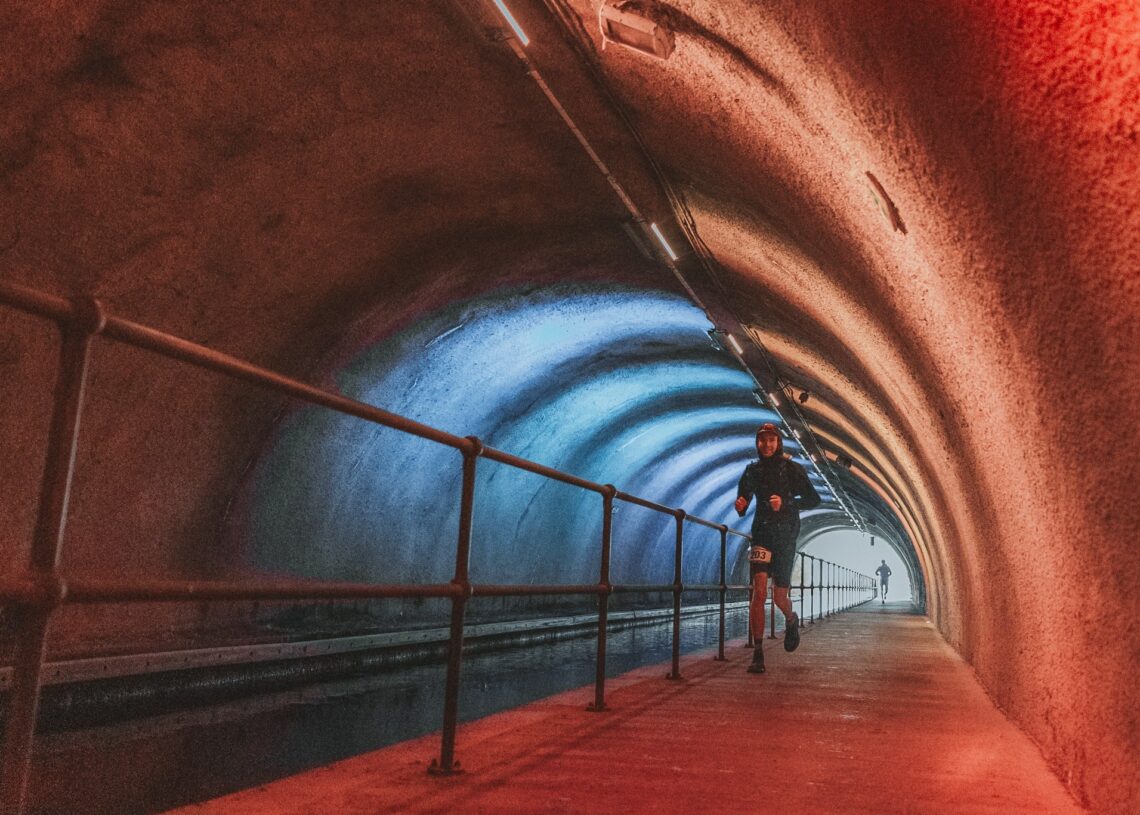 The route is flat and fast compared to other GB Ultras events. It follows the River Kelvin up to Mary Hill Locks, where you join the Fourth and Clyde Canal. You follow the Forth and Clyde Canal up to Falkirk Wheel, where you enter the Union Canal and then the Union Canal up to the Water of Leith. Finally, you join the Water of Leith for just a mile and a half before reaching the finish line.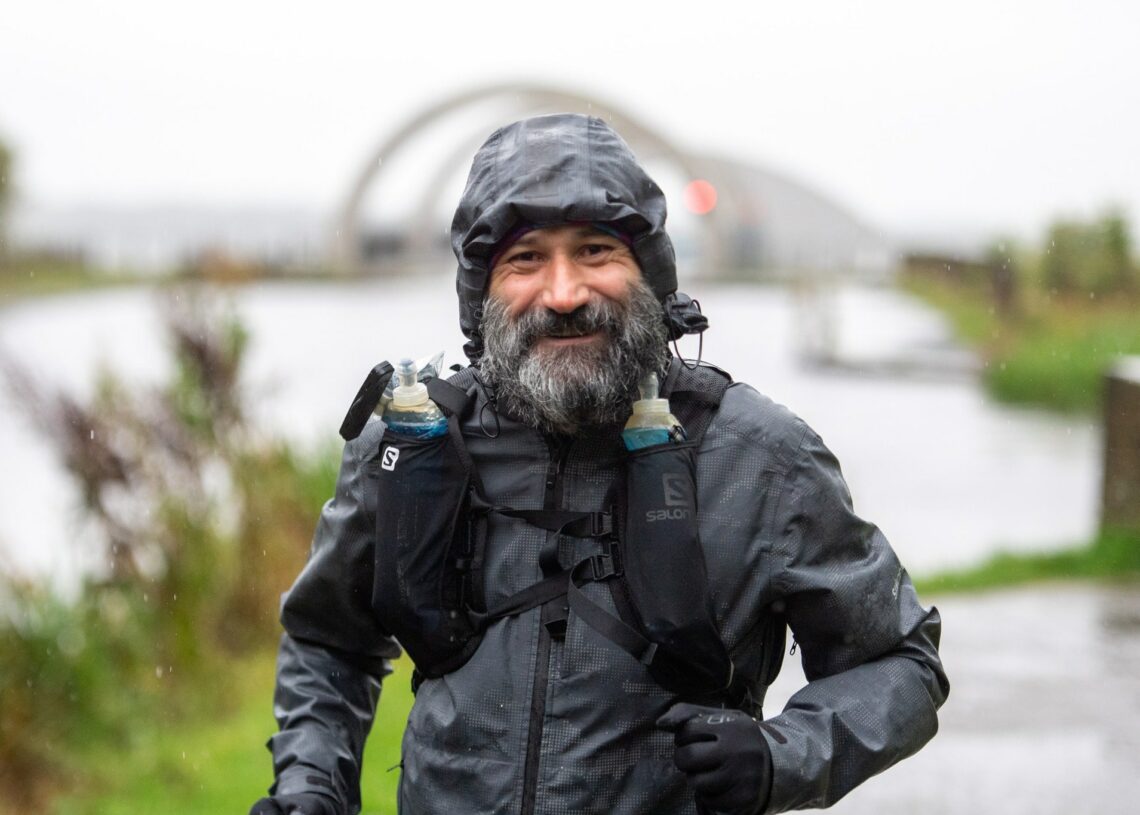 "As is tradition with all our finishes on a track, you have to run a lap of the track before you go through the finish. There is always lots of swearing at that point because You have to run past the finish line to return. It makes me laugh because it's on the GPX; it's not a surprise."
Seven checkpoints are en route, all holding what is known as GB Ultras' famous feeding stations, including their amazing salty potatoes.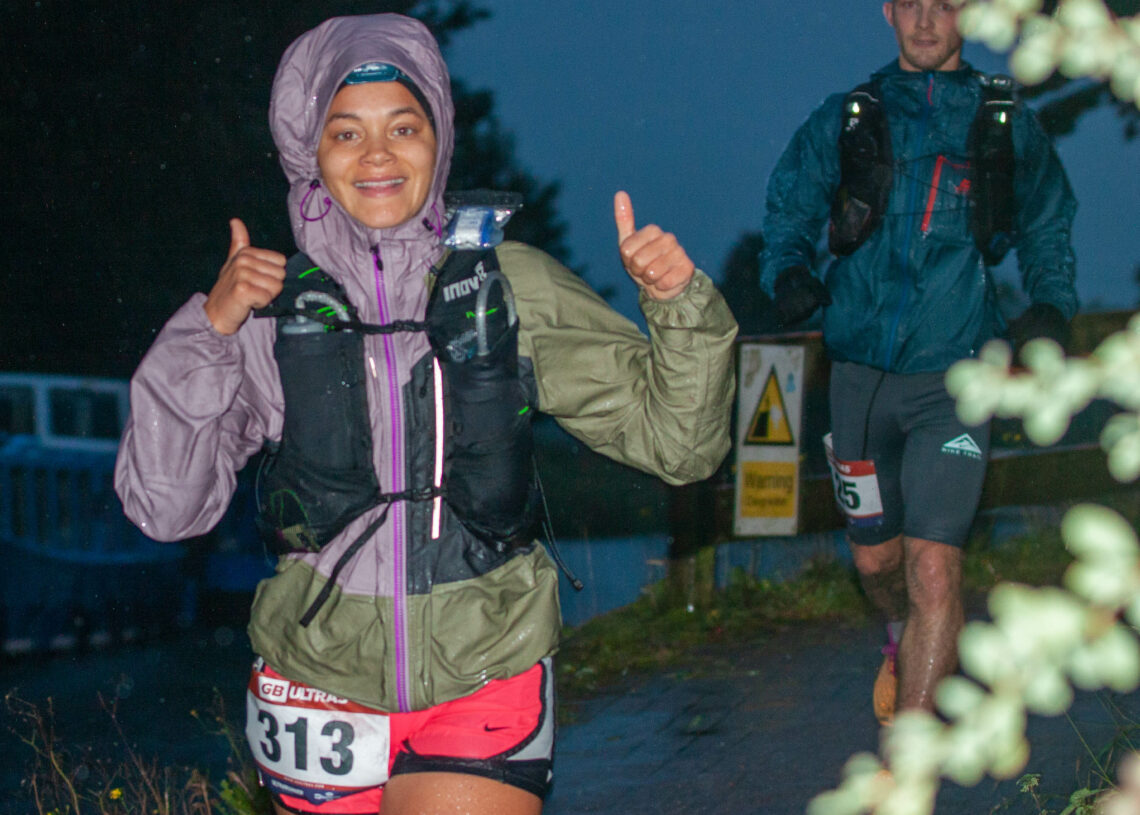 "They've got the usual cola, water tailwind and all the food, snacks, and everything. I think I say it in every interview: food is the hardest thing to get right for these events.
"Because it's a fast route and not many people hang around and eat, it was also dry. So this year, I've done the same amount of sandwiches and more than I did potatoes last year, and I think we covered it pretty well."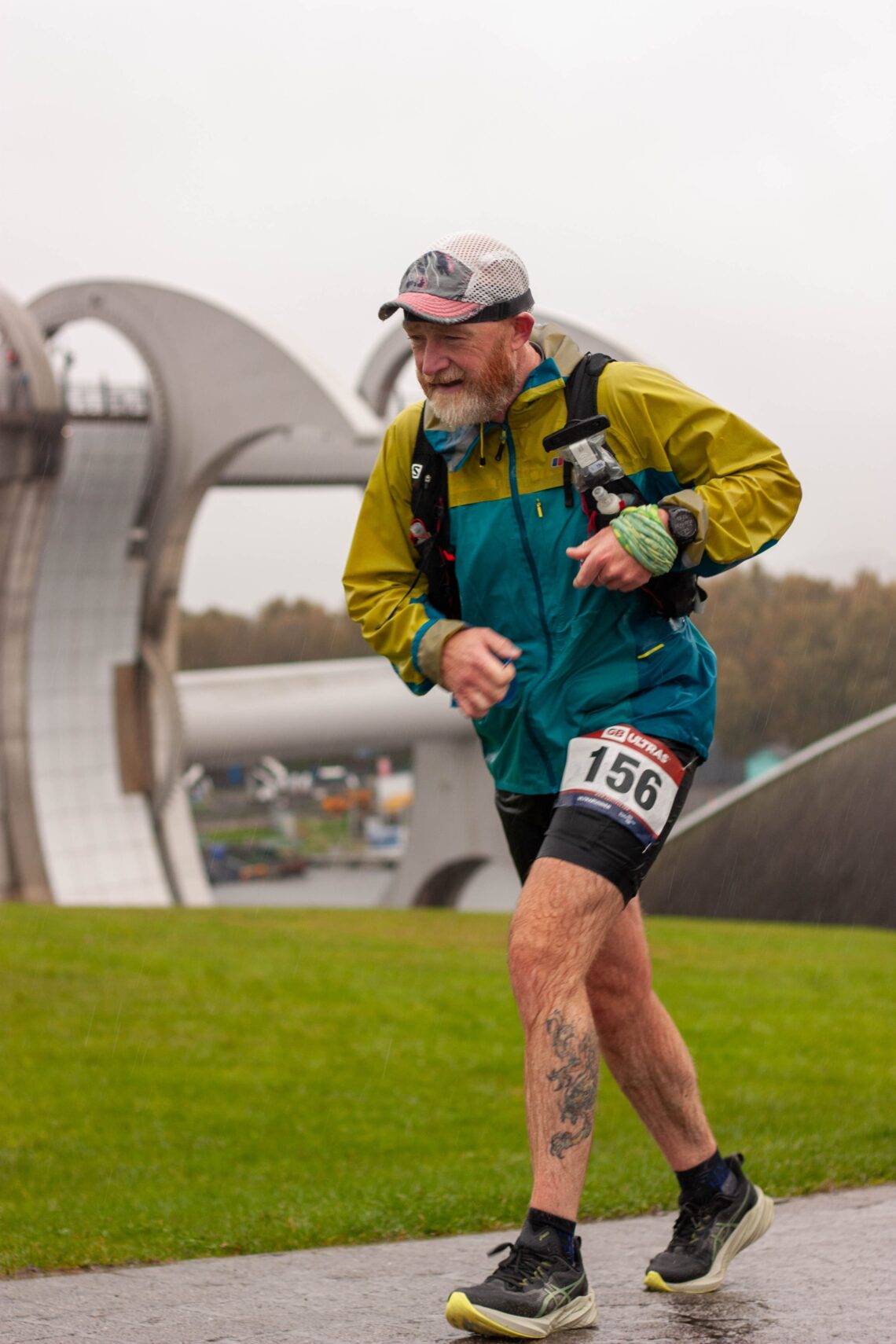 Despite being a fast route, Laura ponders that the rain encouraged some runners to stay at the checkpoints out of the rain for longer than they normally would, leading to more snacking in the shelter. 
"I am not a potato fan. Like in everyday life, I don't eat a lot of potatoes. I think I'm a unique runner in that sense. I don't like their texture, and it would be the last thing I would eat on an ultra, but here I am, boiling 42 kilos of potatoes before any of them."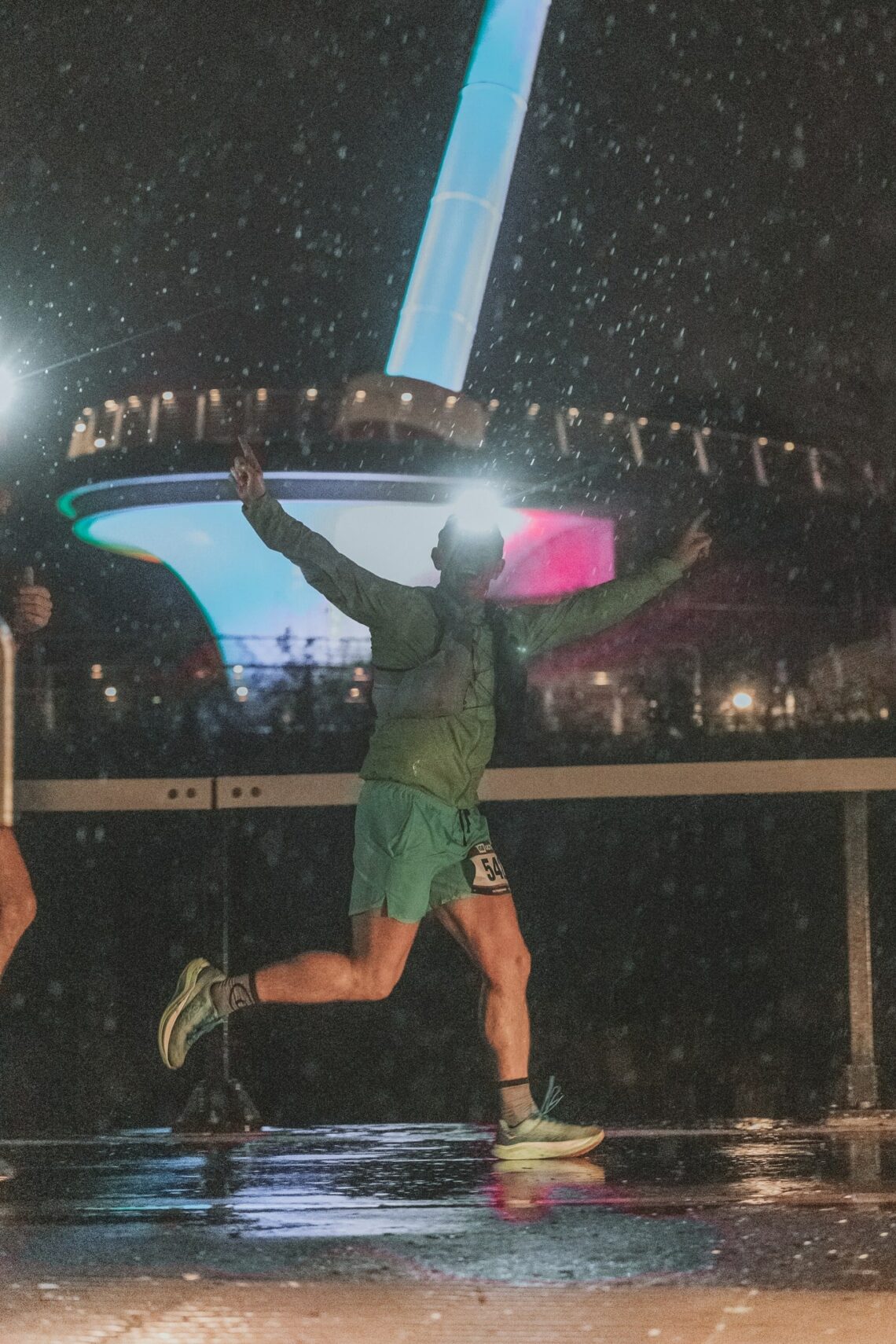 The rain was constant this year, with pictures only showing a fraction of the ongoing dampness the racers endured. Leading up to the race, organisers became aware the event would be wet, but no one truly believed it would be as soggy as it was. 
"It was a bit of a surprise, in that we knew the day before, whereas most of the time, the forecast is quite accurate, sort of four or five days out. So yeah, it was wet, very wet. We were lucky that it was dry until about 06:00 p.m. on Friday. So we got to set everything up in the dry for the start line."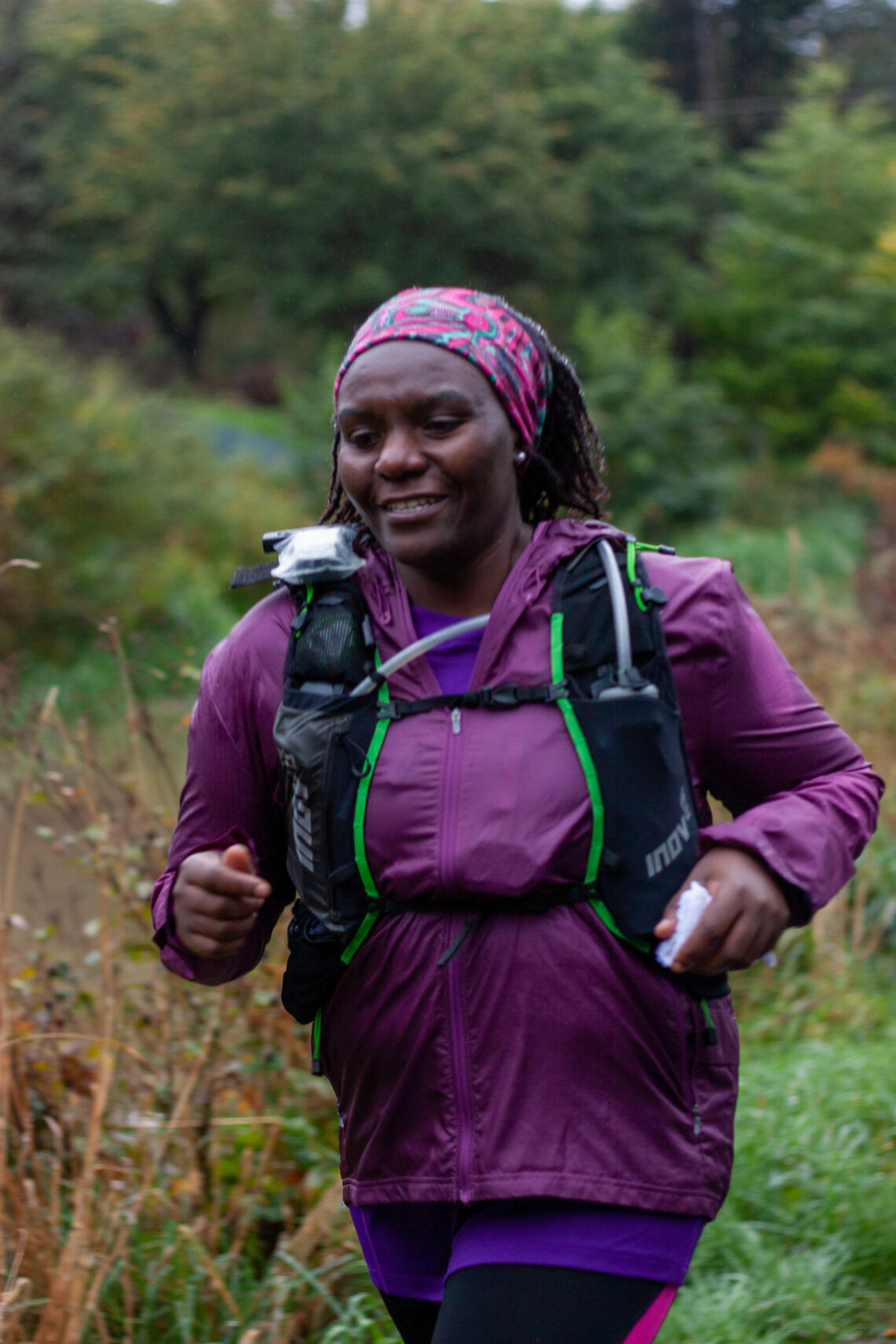 Laura did laugh when she admitted the following day after the race when the organisers swept the route for markers, the weather was quite lovely: "So it's a shame that couldn't have come the day before." 
Rain affects runners differently. Some prefer the rain to beating sunshine, whereas others may have benefited from the rain ceasing a little as it may have affected morale for some.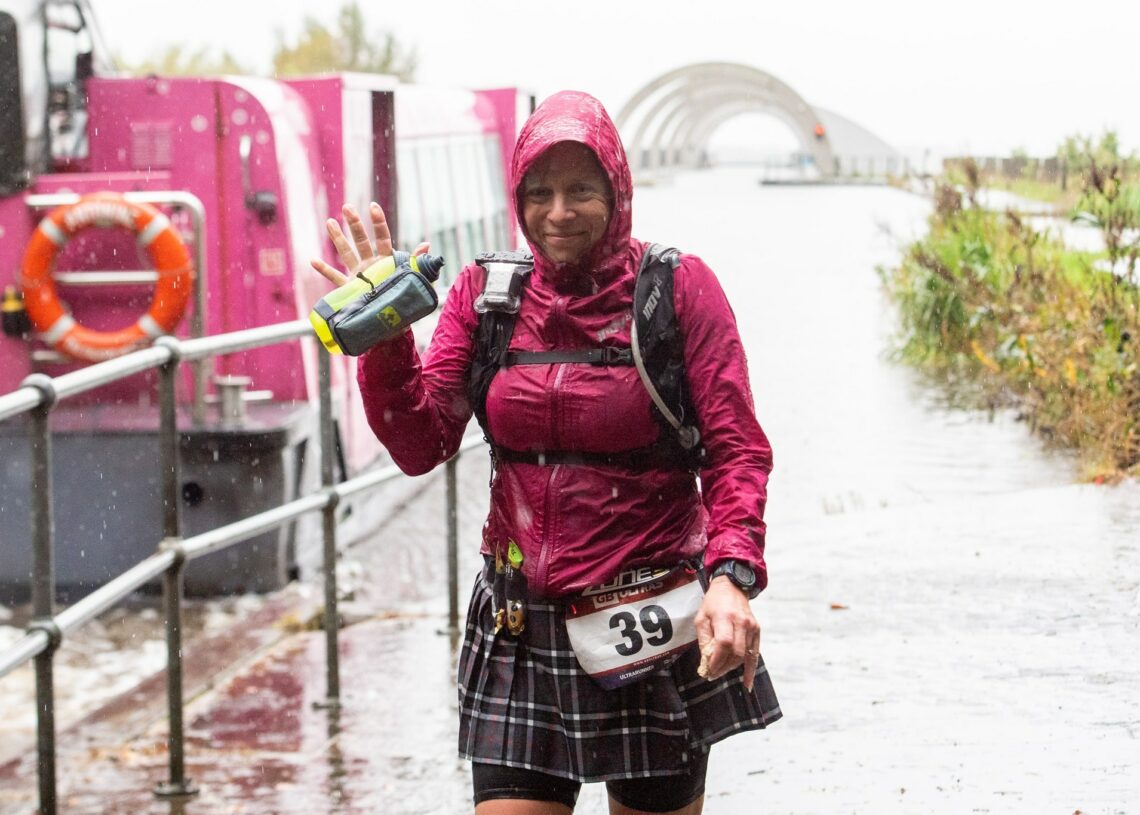 "I think there's a bit of extra motivation that you want to get done and out of the rain, so it keeps you going. I think it's always in any ultra anyway; it's always about preparation, and those who are prepared are always the ones who succeed. So if you're not prepared and you've not paid attention to the forecast, and you've not got the waterproof, maybe a coat change halfway through, something like that, then you're going to struggle more than those ready for it."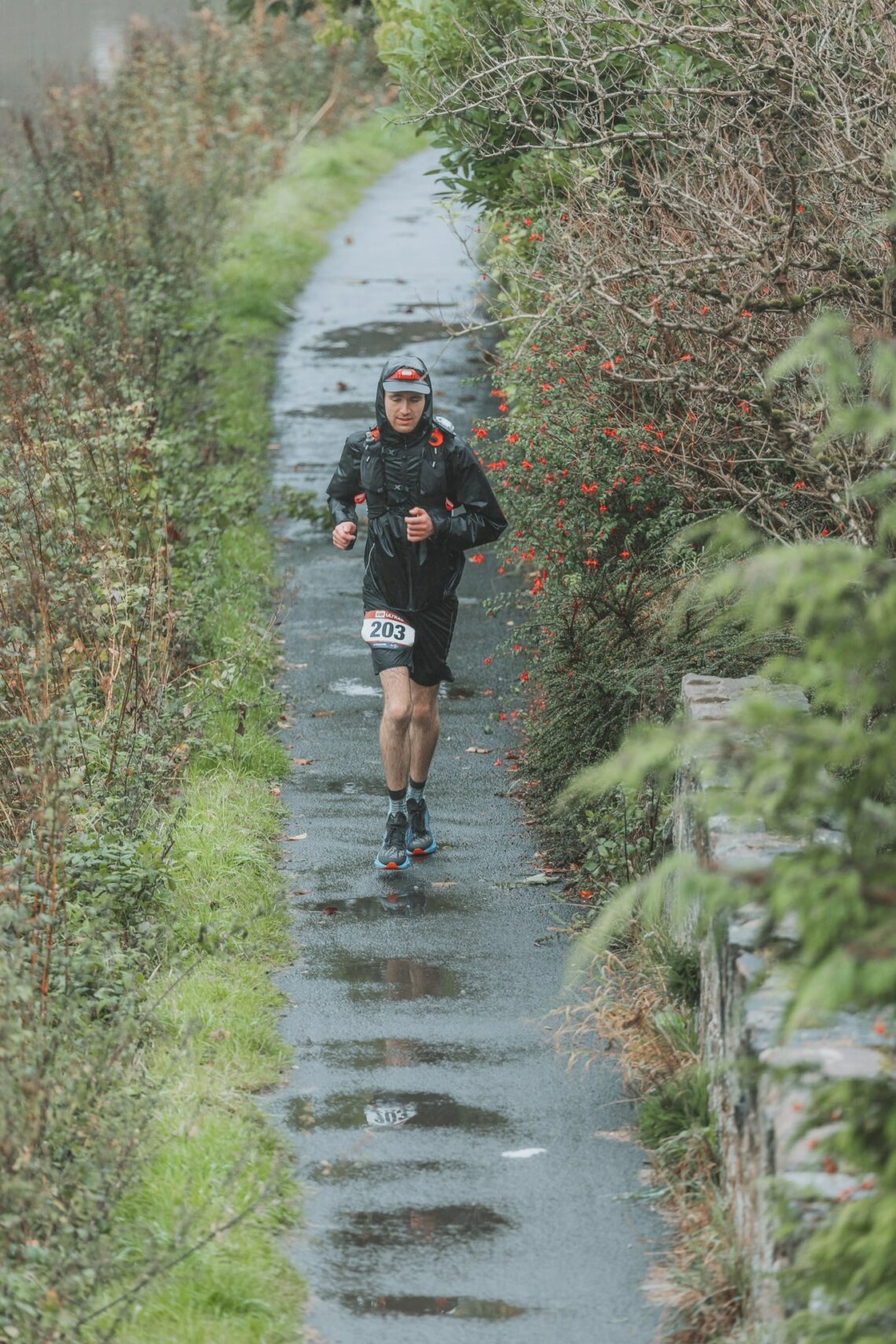 However, Laura hopes that many embraced the weather and that it made a good story for years. Many still discuss the Manchester to Liverpool 2018 edition that went down in history for experiencing every facet of weather.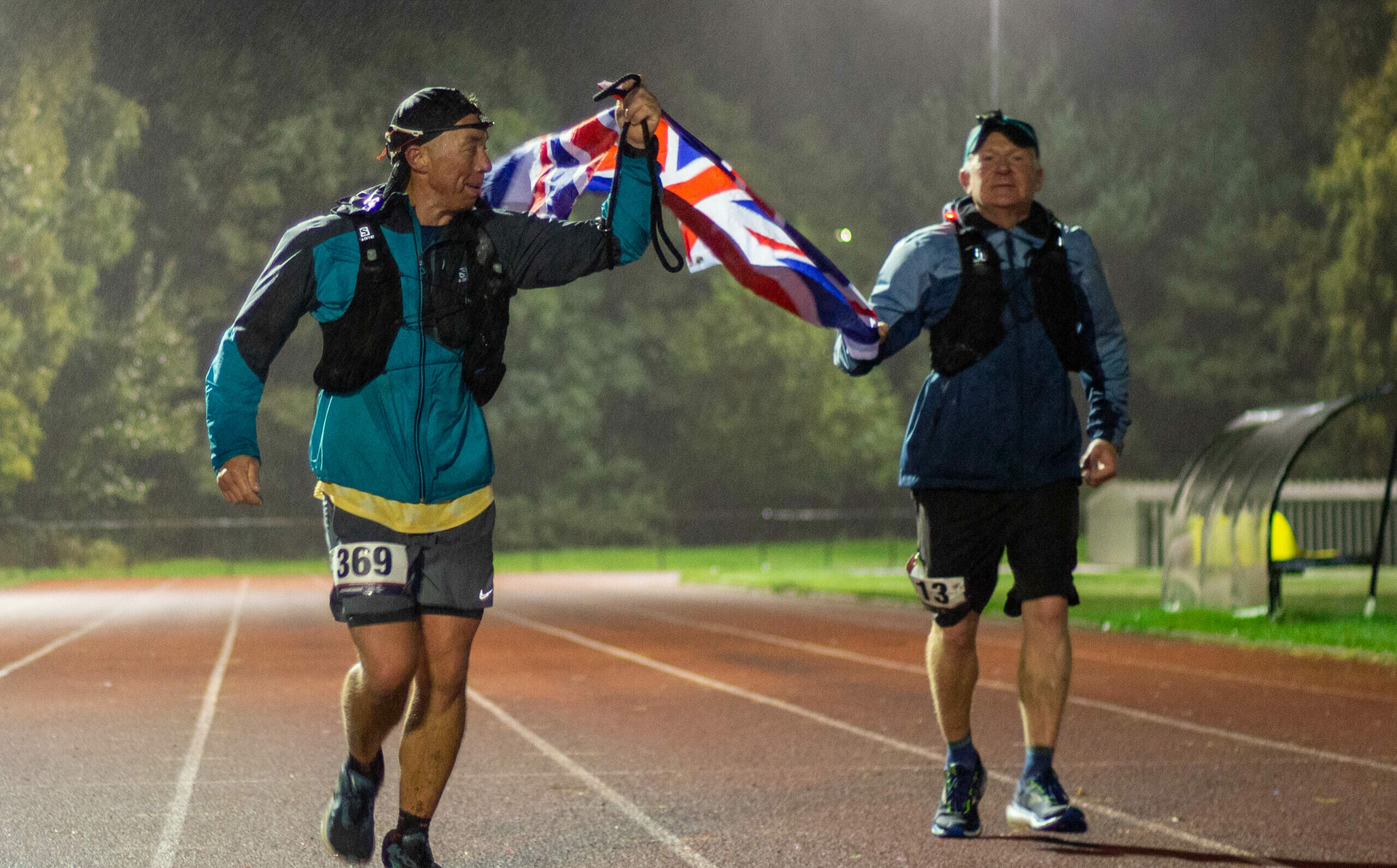 Scott Cunningham MBE Finishes the Glasgow to Edinburgh Ultra for Guide Dogs UK
In 1993, Scott lay in Southern General Hospital, Glasgow, having lost his eyesight over the course of three weeks due to a rare condition. Thirty years later, to the day, Scott stood on the startline to the Glasgow to Edinburgh Ultra, ready to take on his biggest challenge yet.  Now 53 years old, Scott Cunningham MBE has taken part in many running adventures, including the London Marathon and the Manchester Marathon. Most recently, he was the first to complete the Glasgow to Edinburgh Ultra alongside his guide and good friend David Mooney.  The Glasgow to Edinburgh Ultra is a 56-mile […]
The GB Ultra's volunteers remain essential to the team, with Laura stating her everlasting gratitude towards them.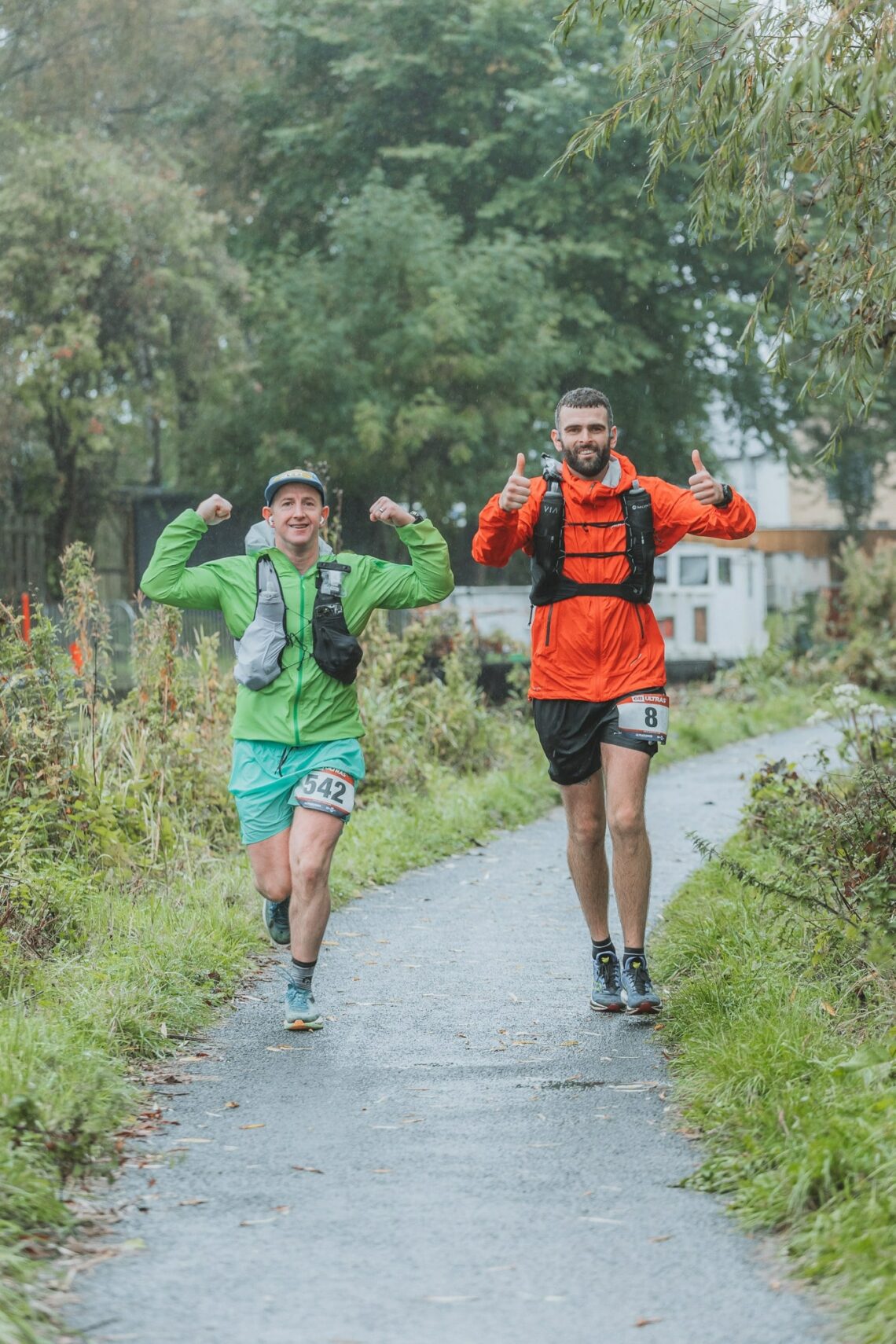 "Once your shelter is set up, at least you've got some shelter to escape the rain. I think there were a few outfit changes throughout the day from some volunteers that got quite wet.

"A lot of them are runners, and they've done a race in the rain, and there have been other volunteers that have stood for them, so they're kind of like, well, other people do it for me, so why should I not do it for them? Kind of thing.
"We also had a couple of volunteers who came by train, so there was a major train disruption on Saturday. A lot of them were cancelled, and they still managed to get to where they needed to be, albeit a bit late, but I think it was just great to see that they still wanted to come and help at the event, even with all this sort of obstruction in their way of trying to get to it."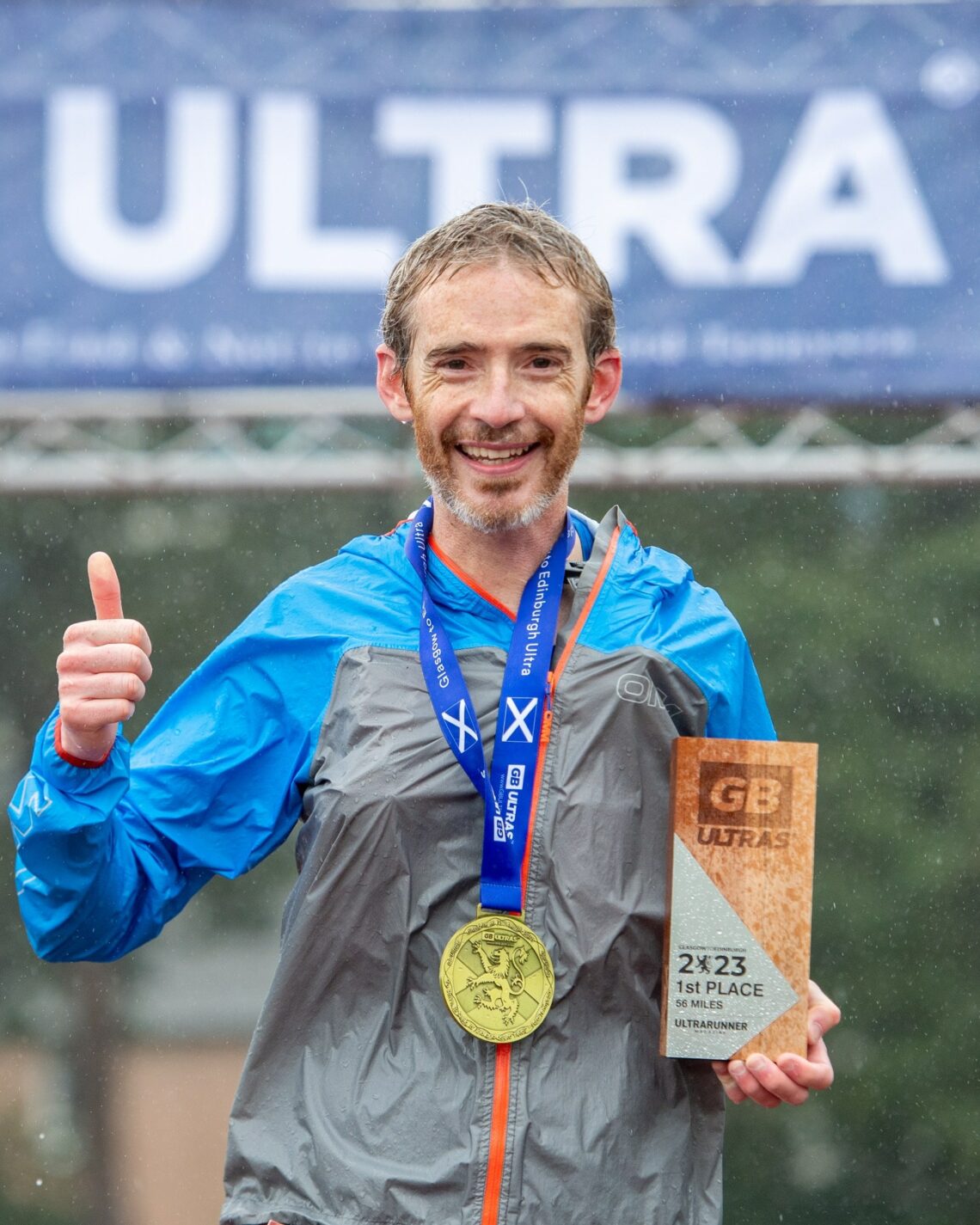 Of the 361 racers that started that day, only 22% were female, a percentage that Laura hopes continues to rise in the 2024 season. While more female runners continue to take up ultrarunning, GB Ultras still advocates for women to join and show that women are far more capable than we believe ourselves to be. 
Jarlath McKenna of Tyne Bridge Harriers set a new course record in an astonishing time of 6:49:12. Second male David Shaw came in at 7:09:01, with Steve Daye finishing the male podium in 7:11:58.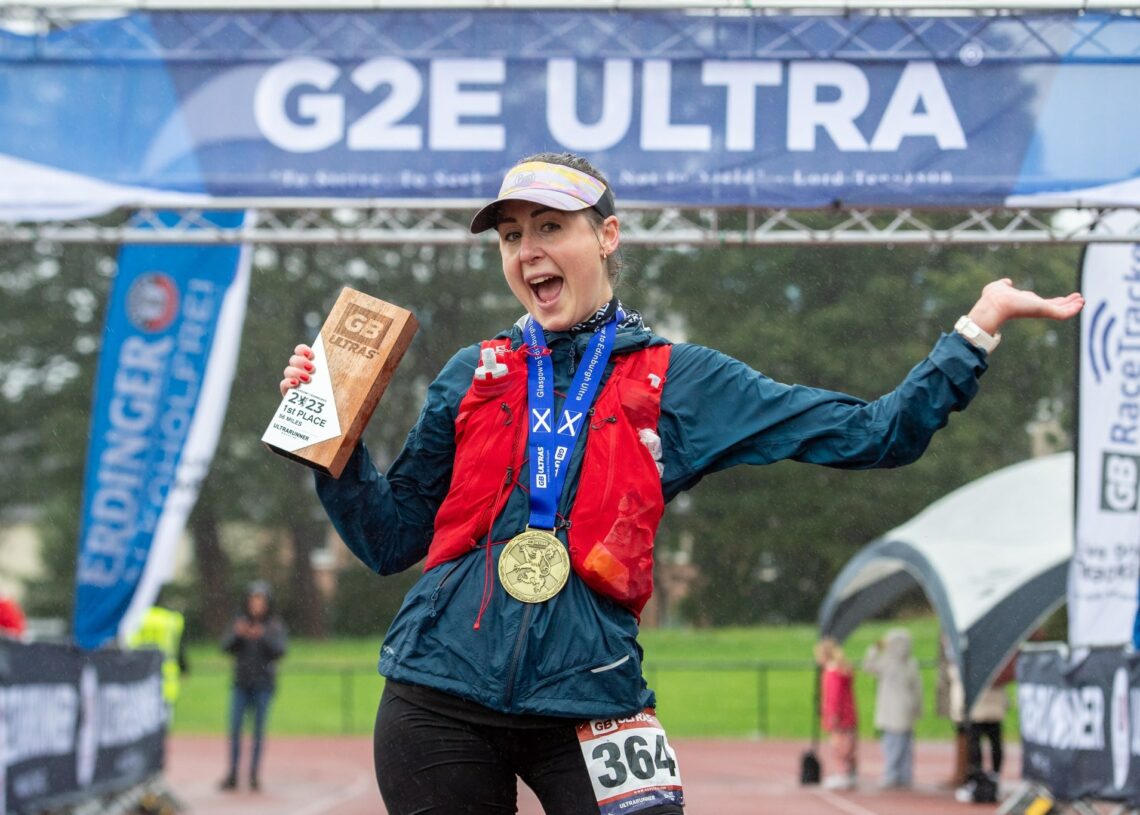 In the female race, Emily Mills, no stranger to the GB Ultras events, came first place in 8:27:21, also beating the Couse Record for a female athlete. Jo Newens of Road Runners Club took second (8:45:01), with Emma Coffey finishing the female podium with 9:04:09.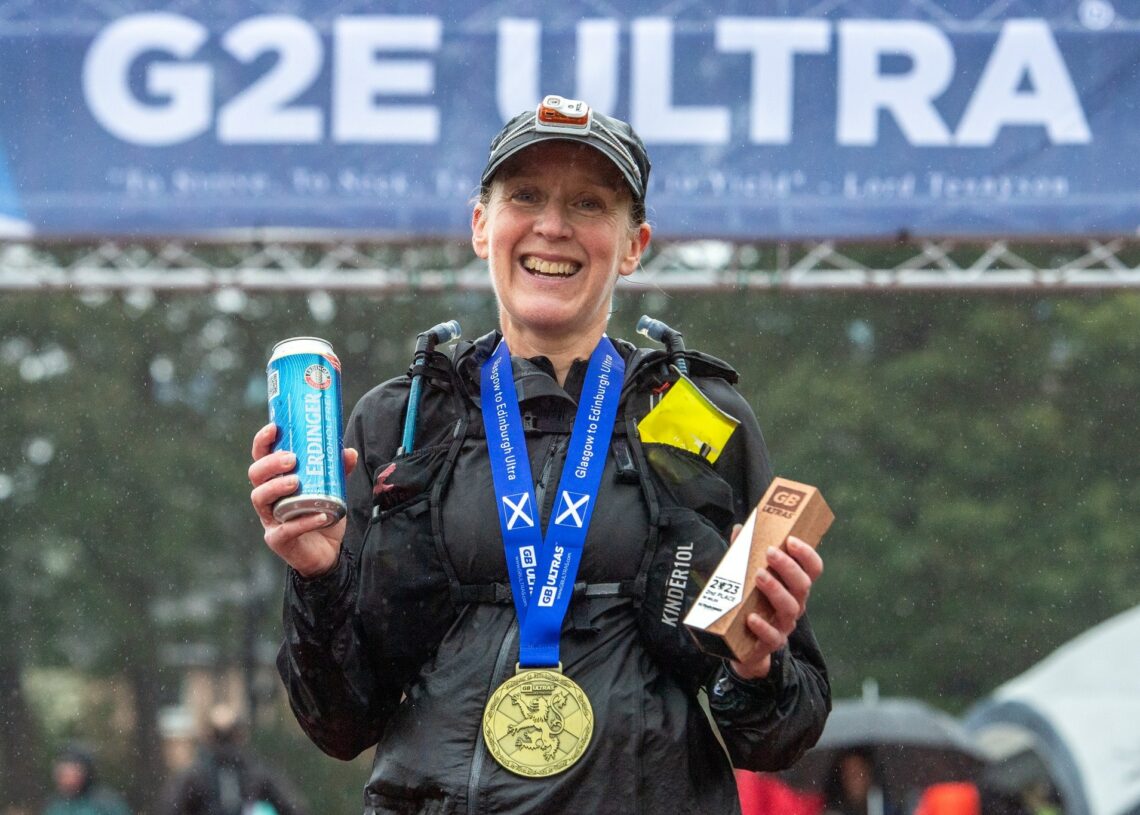 Emma Coffey made an astonishing debut with third place; as Laura stated, this was Emma's first ultramarathon.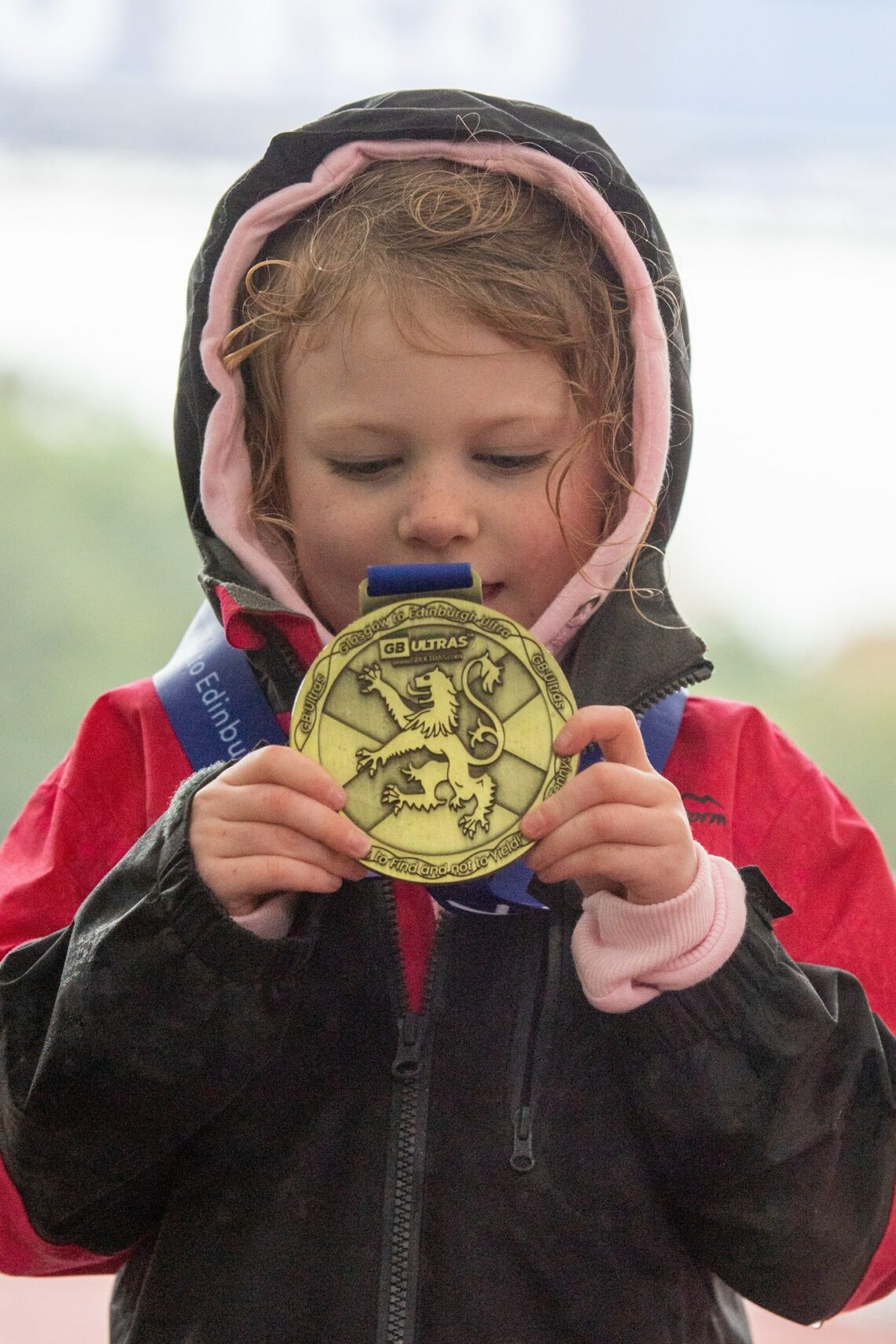 Scott Cunningham MBE became the first blind runner to complete the route with his guide, David Mooney. Raising money for Guide Dogs UK, Scott started the event and finished at 13:18:19. 
Scott Cunningham MBE stated in an Ultrarunner Magazine interview: "I was just absolutely, very proud. It was very emotional because, for those reasons, I kept on thinking back to that day, 30 years ago, when I had lost my sight, and I was at rock bottom.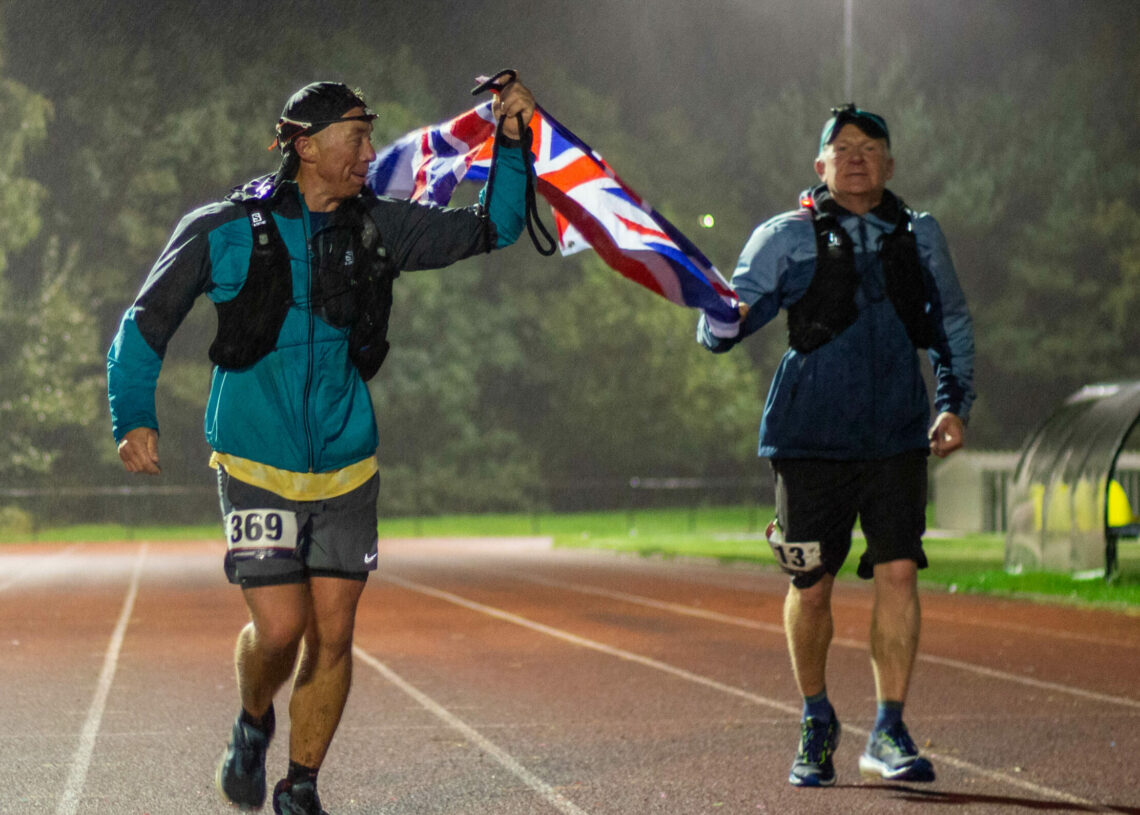 "Then, 50 weeks ago, I was in a recovery unit after getting four stents inserted, and I didn't know what my future was. To be able to feel so strong, fit and healthy and finish that race having that iconic Union flag that we, Jim, had brought down to London to finish the marathon. Yeah, you couldn't put any words to that feeling."
The Glasgow to Edinburgh Ultra 2024 is now open for entries. You can find more information on this race and other GB Ultra Races on their website.