Are women better at running Ultramarathons than men? A question that has echoed over the trails and tarmac for quite some time. A matter that can only be met with speculation as the percentage of females taking on Ultra distances, while higher than ever, remains relatively low. With the sport being male dominated there is no reliable data to prove one way or the other. A question that leads to more questions; why are there so few female endurance athletes? And what can we do to diversify the trails?
Ultrarunner magazine met with Ultrarunner and coach Hannah Walsh, who is working hard to break down the barriers that prevent women from entering the sport. Creating a female powered coaching programme, Project: Breaking 250, Hannah has been building Ultra female communities and guiding women towards the start line!
Moving to London, I found myself alone in a new city, not really knowing many people and without very much to do, I started to run to fill the time. I came across a group of women online who were trying to get females to the start line of an Ultramarathon. I became a part of that group and in 2014, I got my first taste of an Ultra.
After falling into the sport and becoming integrated in the Ultra community, meeting more and more people and taking part in various races, it all got a little out of control, in a good way. I think that all Ultrarunners will agree, that completing distances that seem, at first, impossible, only leaves you pondering; if I can achieve that, what else can I do?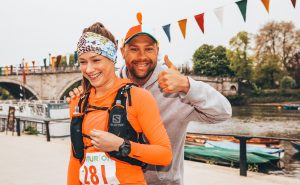 I took part in an Ultramarathon, Racing the Planets 250 km footrace that takes part in the Atacama Desert of Chile, and it was amazing! That was my first experience of a multiday Ultra and it felt a bit like a holiday. As opposed to a single day, the multi day Ultras extend the experience and you have the chance to get to know other people. It is a really nice environment and being passionate about travel, vast landscapes and connecting with people, multi days have become my preferred events.
"Completing that first Ultra marathon and the progression thereafter, I developed a confidence and self-belief, not just on the trails, but in day-to-day life as well. Taking on greater challenges and believing that you can achieve those bigger goals, self-confidence transfers from sport and touches all aspects of life, such as business, work, and family."
I have been working within the running industry for eight years, I have a nine to five job, I am a stepmother to three children and fitting in my own training, it can be a bit of a juggling act. I had always thought about moving over to coaching but had not put my thoughts into action until the Covid-19 pandemic hit us. From my own experiences coming into the world of Ultras I was aware of some of the barriers that prevent women from entering endurance sport. I wanted to help females overcome those hurdles and get to the finish line of an Ultra marathon.
Project: Breaking 250 was born from my own experiences, when I started out running long distance. At the beginning there were areas where I had felt unsupported or overwhelmed as a female and I wanted to create a holistic coaching approach, tailored to women and their specific needs, goals and aspirations.
"Many of the women in the group have never even ran a marathon before but have always wanted to do hard things like Ultras yet have lacked the self-belief and confidence to go for their goals on their own."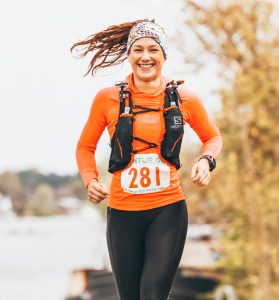 The 12-month group programme is centred around the work that I do with my 1-2-1 clients (both male and female), but the next level up. Project: Breaking 250 is about giving women the power of group support and accountability, everything that I needed on the start line in the early days but did not have.
"From my experience a lot of coaching is evidence based, focused on the data, which is brilliant, but I think there are other important aspects to consider, especially for female athletes. I have a holistic approach to coaching and take into account the whole person, for example parenthood, professional life and lifestyle. I look to create training plans that fit around their environments."
Getting to the start line without injury gives the best possible chance of crossing the finish line, so I look to build out a progressive strength plan. Later on, in the programme as they are building on longer training runs, we will go through the mental and mindset aspects, before moving on to nutrition as they extend their training runs. Through the monthly check ins, we look at what is and is not working and tweak it to the individuals needs, for the best outcome.
Coaching is about delivering the whole package, not just creating a training plan and saying off you go now. There is no point doing something if you do not enjoy it, so I encourage my clients to find the fun and keep to realistic training targets. Discovering what works for them, what is reasonable and what they enjoy doing.
"Ultras should be accessible to everyone, you do not need to be an elite runner to take part, some of my women are just starting out and through coaching and the support of the group project, they are eased out of their comfort zone and guided to the start line!"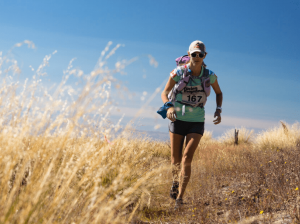 "Through Project: Breaking 250 I can coach my clients on a 1-2-1 basis, but also give them the bonus of the power of a female group support. Bringing the women together not only am I able to support and guide them towards their targets but they encourage and motivate one another as an incredibly supportive network."

"The group is very open, and women have a safe space to discuss things that they might not feel comfortable discussing with a male coach. We have a wide-open line of communication and understand each other as females all focused on a similar goal, going through comparable experiences."
Many of the ladies are mothers and inside of the group can draw inspiration from each other. Children are often the very reason why these women want to take on something so physically and mentally demanding. Not only to take time out to work on themselves, going back to the family unit as a better version but also to show their daughters that women can do hard things!
Many of the ladies have now competed in virtual events, but consequent of covid 19 restrictions, have thus far, been unable to attend any in person races. However, the women have some upcoming challenges, such as South downs 100 and the threshold series and I can not wait to watch my women cross the finish line.
Later on, this year, I will be on the start line at racing the planet, in Georgia, with a group of the Project: Breaking 250 members. We will be taking on the 250 km, 7-day, 6 stage, self-supported foot race in the foothills of the Caucasus mountains, together! I am so excited to be there when these ladies achieve their goals after all the hard work and dedication they have put in!
"I draw a lot of inspiration from the ladies I coach. Many of them are young mums and with demanding jobs, in addition to training goals, seeing how they cope with it all, I am inspired. We can all relate to each other, sharing stories and experiences, and taking away from it."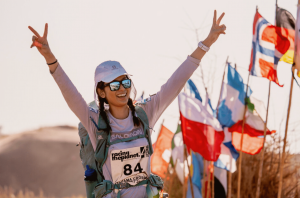 Top tips as a coach and Ultrarunner
"For those looking to come from marathon running over into the world of Ultras, my main piece of advice would be do not let yourself feel overwhelmed. Ultra-running and marathon running are completely different things, with entirely different communities and there is so much less pressure in an Ultra event."
Footcare: Before a race I always get a pedicure and I have been really lucky that I have never had any major issues with my feet. What I would say is that you want to get out on training runs and get your feet wet early on. You want to understand how your body copes with it as soon as possible, rather than waiting for race day to find out. You don't want it to come as a surprise and be unaware of how to deal with it.
Nutrition: My approach to fuelling is real food, the less processed the better. That is not to say no Gels and sweet stuff ever, but the majority of foods that I try to eat out on the trail are whole foods.
"Mindset: Mindset is a very prominent conversation, that comes up a lot with my clients and I think that it is something that we can tend to overlook. When I did my first Ultra, mindset was not something that I had considered. However, if you do not know how to approach uncertainty or deal with setbacks, those are the things that will stop you getting to the finish line. Knowing how to deal with issues you will face on an Ultra, you go in with a toolbox to deal with the inevitable, when it happens."

"Dealing with 'failure': A lot of this comes back to mindset. In Ultra running, we know that most times things will not go how we had planned and so what is valuable there is being able to take from those experiences and learn. What could we have done better? What can we do next time to be better? Learning what went wrong, and eliminating things that did not work, we get to understand what will be successful."
Dealing with Low spots during a race: If you ask any ultrarunner at any level, I think they will all tell you, that they have come up against a rough patch out on an Ultra challenge. The beauty of running Ultras is that the low point never lasts, it will always pass. You will go up and down, and up and down running long distances, but the key is in management of the roller coaster and going through each low spot, towards the next high, being aware that the tough stuff is temporary.
Recovery:  It is important to really take time out for your recovery after a big event. I would recommend that you take the pressure off yourself for a good few weeks, before even thinking about what is next. I like to spend time with my family and just shut off for a while when I am coming down from a big challenge.
To find out more about Hannah's running, coaching and Project: Breaking 250 programme be sure to visit www.hannahwalsh.co.uk. Ultrarunner magazine would like to send out a huge congratulations to the breaking 250 ladies for getting to the start line, and we look forward to hearing the success stories, later in the year!
Interview by Rachel Grant
Article by Sophie Hunt