As one of the most traversed mountains in the UK, the Yr Wyddfa is known for being accessible and maybe even easy. However, the mountain is the tallest in Wales, towering at 1,085m in the magnificent Snowdonia National Park. 
The Yr Wyddfa Ultra, by GB Ultras, covers a 50-mile and 100-mile loop through the national park, summiting Snowdon and many other tantalising peaks.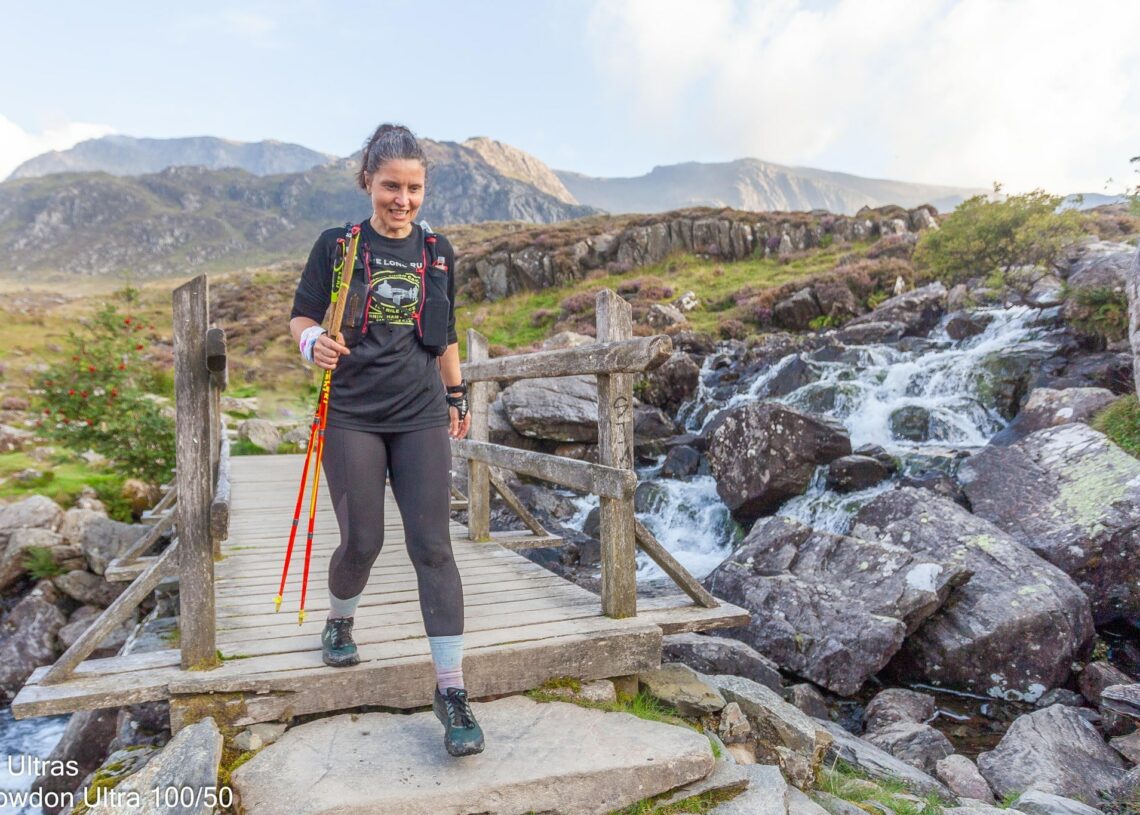 This year, we had some of the hottest conditions the race has ever witnessed, with athletes running through 28-degree heat. Assistant race director Laura Yates explained that the accessibility of the mountain can sometimes give it a relaxed reputation; however, the course shouldn't be underestimated.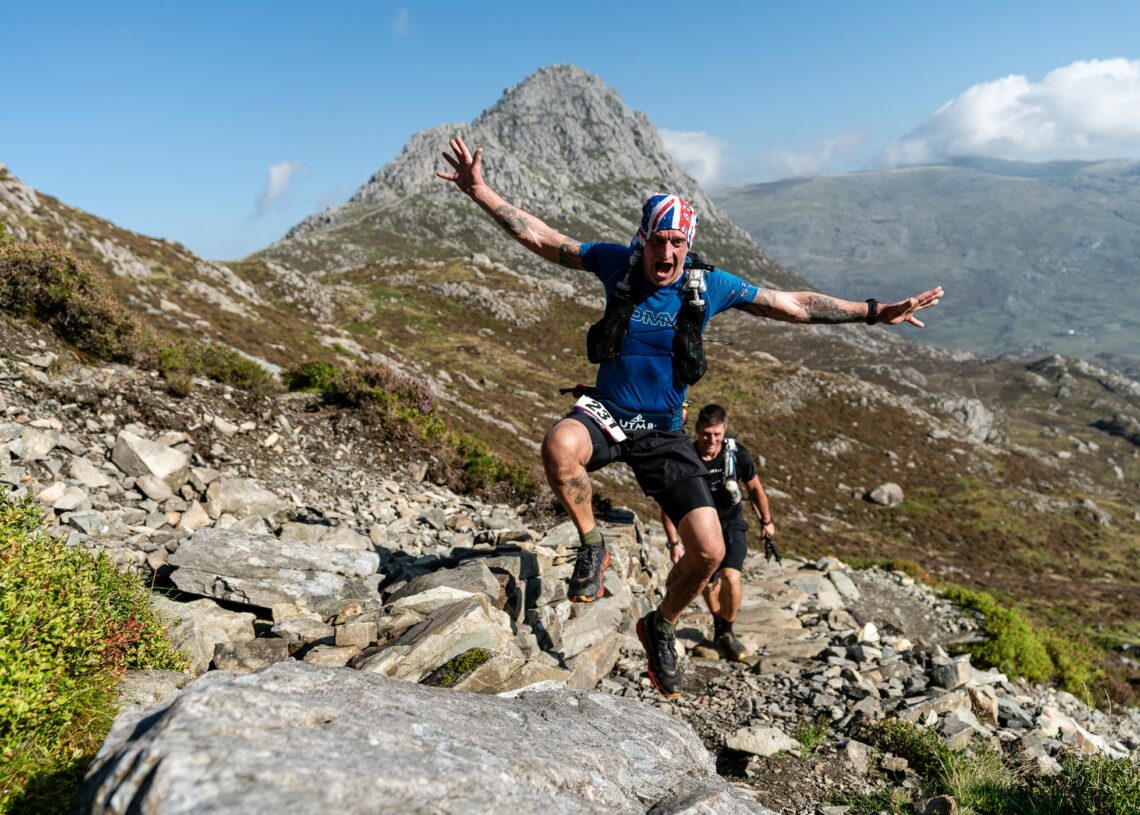 Over the same weekend, starting in Betws-y-coed, the 50 milers cheer the 100 milers at 6 a.m., following them on the same route fifteen minutes later. Following the slate trail, racers pass through Capel Curig at the base of Tryfan and the Heather terrace following the Miner's Track to Pen-y-gwryd hotel. 
Heading up Pen-y-pass, participants followed the Pig Track to the summit of Yr Wyddfa, following the Miner's Track back down. From there, they head up to Glyder Fach, Glyderau and down to Lin Ogwen. The 50-mile route then returns to Betws-y-coed, whereas the 100-mile route continues to Blaenau Ffestiniog, Beddgelert, and back to Betws-y-coed.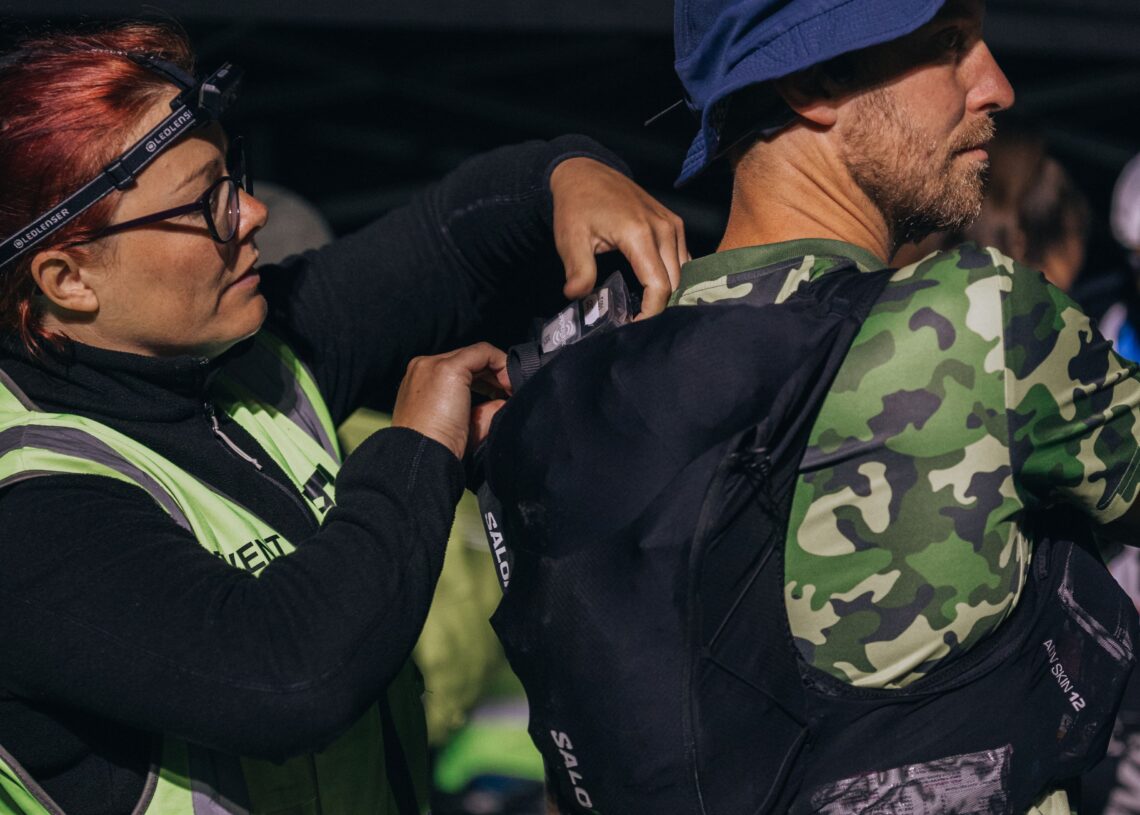 In the 50-mile route, racers traverse 3,251m of ascent, with the 100 miles touching 5,729m.
While Laura admits that Snowdon is quite saturated with events, she notes that they had more racers on the startline for this event than they've seen in the past. Across the two events, 270 runners were battling the harsh sunshine on the trails: "There's definitely demand there for it. Absolutely."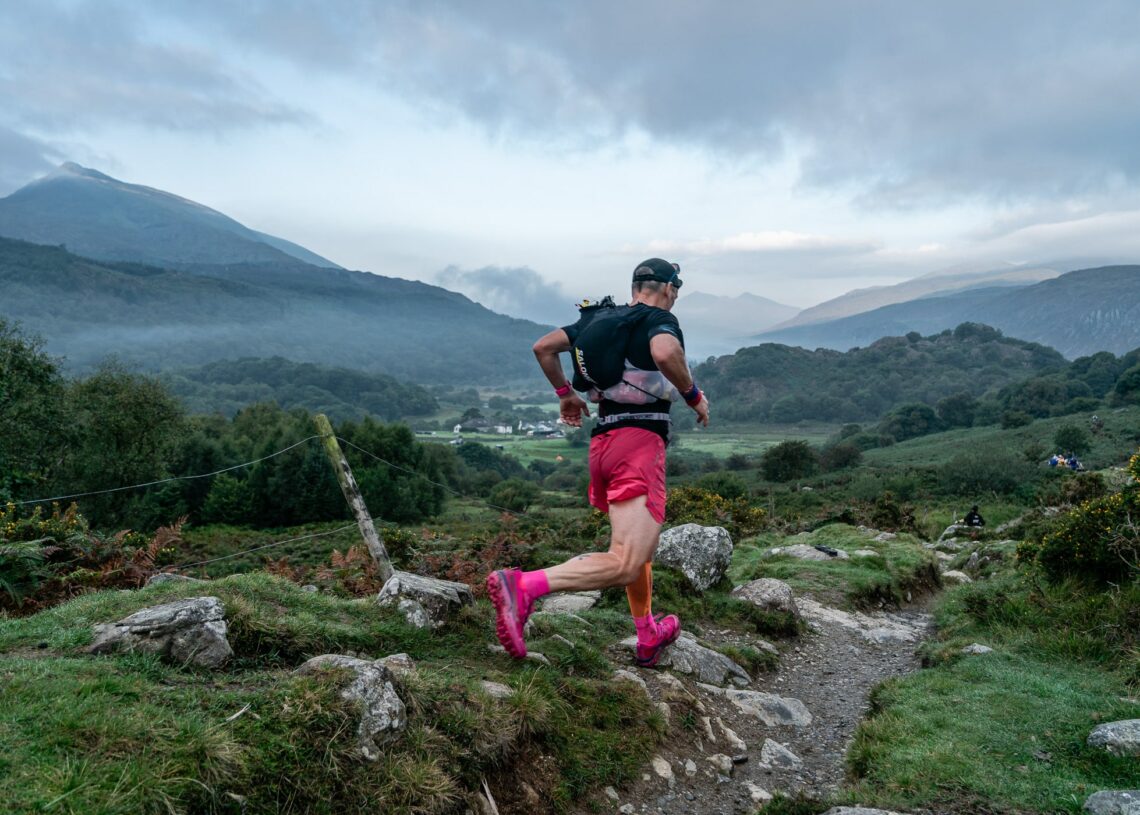 "The weather forecast was dry and not overly hot in the forecast, but that was not how it turned out on the day; it was scorching on both Saturday and Sunday. This obviously affects the runners in many different ways; however, the most definitive is you need to take on more fluids. 

"Many people find in the heat that they can't eat and have no energy to get anywhere. It causes a lot of DNFs, or some people are eating that hot, and the digestive system can't cope with it; they're being sick. It's always tricky, especially in the UK, because our weather varies. 

"Most people have trained throughout the very wet, horrible summer that we've had, and then on race day have been faced with this scorching hot day that you've been unable to train in."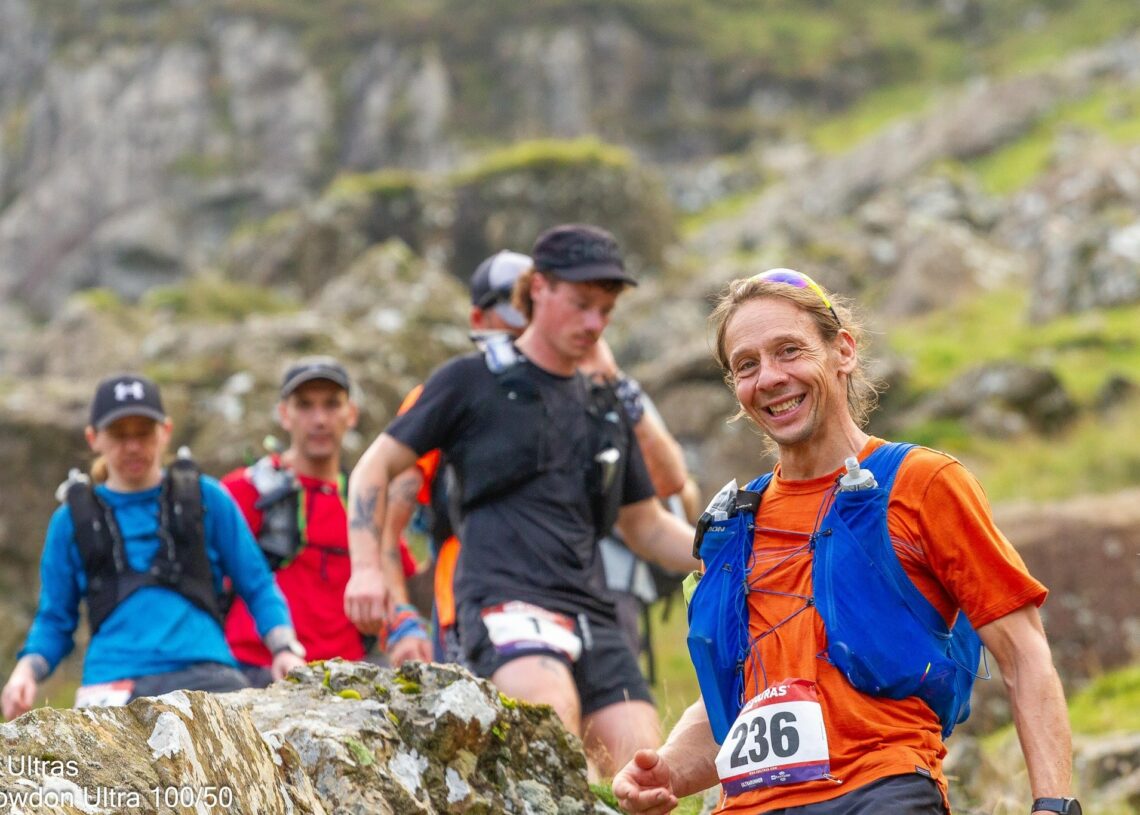 Laura stated she was on the top of Snowdon, watching the runners come through, and within just five minutes, the weather would change to cool and cloudy and back to scorching. She said: "It can be the most glorious day down at sea level, but it's a very different story up on top of the mountains, and you can struggle with your navigation slightly, which is why you need to carry a map and compass throughout the event."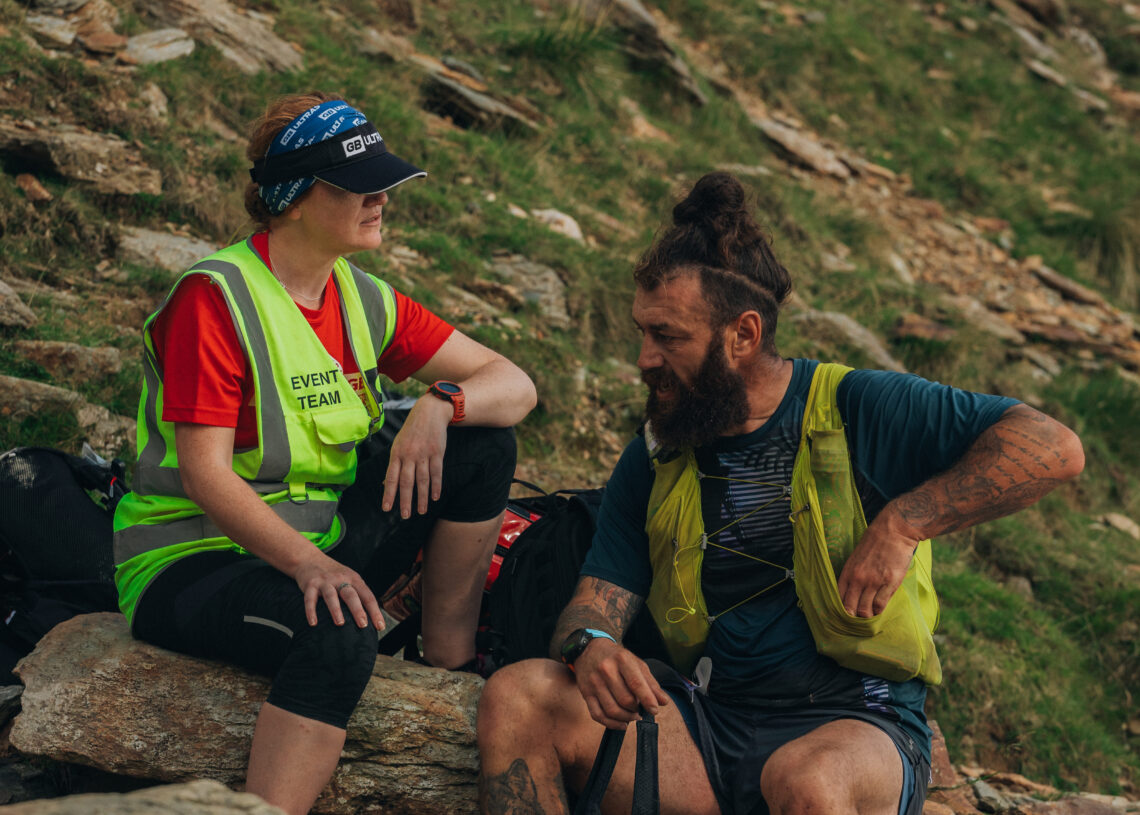 Due to the weather and route, Laura admits that as a race organiser, one of the most challenging features was ensuring enough water was available for all the racers, including those at the back of the pack. 
"They deserve the same treatment as the first runners that have gone through. So it's always a challenge to cater for the right amount of people and then consider people that don't start and then the people that DNF halfway through."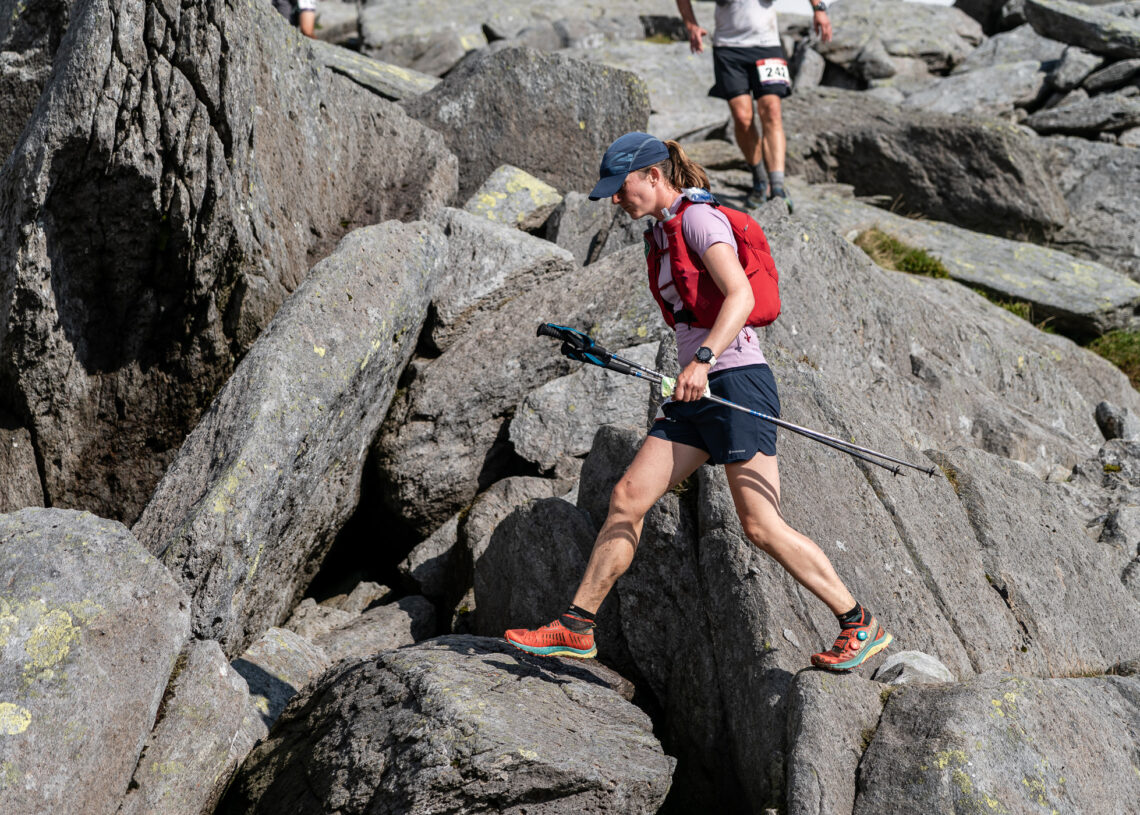 The 50-mile route has five checkpoints, while the 100-mile has ten, including indoor checkpoints that carry hot food: "Usually things like pasta, soup. We had toasties at one of them. Beans on toast. It's always very popular, beans on toast."
Laura was definitive in showing her gratitude for her volunteers, stating that GB Ultras would only be as successful as they are with them.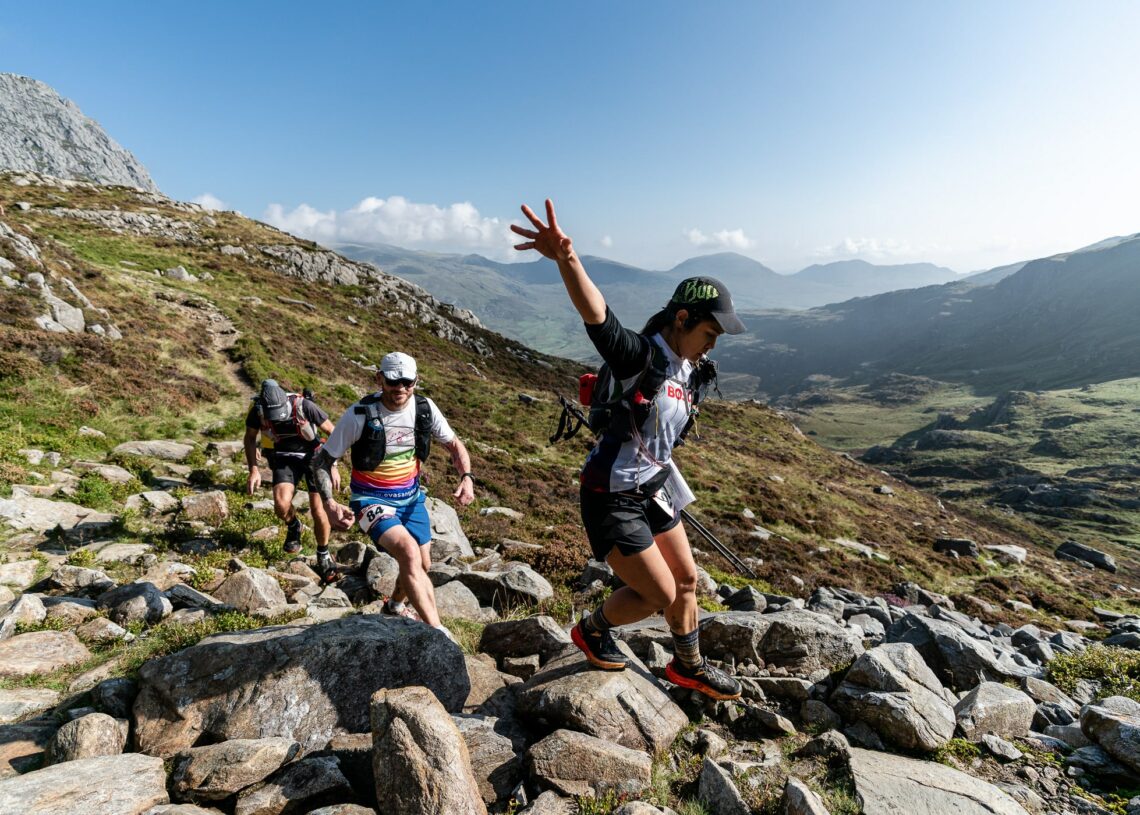 Yr Wyddfa 100 Mile Ultra
There were 33 athletes taking part in the 100-mile with only two ladies on the start line. It was an exciting race from the start, as there was a 50% chance of either of them taking first place. 
In the end, they finished within 17 seconds of each other, with Jayne Rudolph taking first place in 40:53:29 and Dimi Booth taking second in 40:53:46.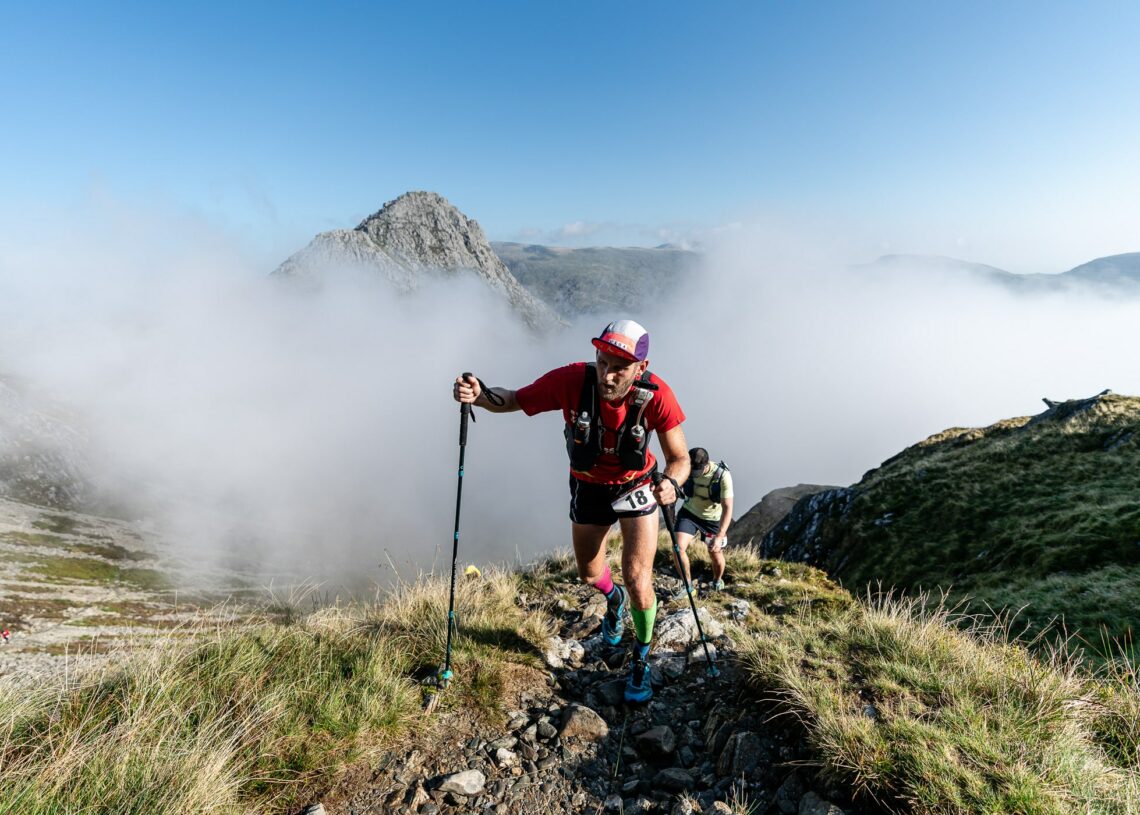 "I'm a big advocate for getting women into ultra running. I listened to a podcast recently that said that men will sign up for anything; they'll give it a go. Women will always ensure they're ready and prepared for anything before they sign up, which is great, especially from a race organiser's point of view, because you want people to be ready for it. However, I think women are far more capable of these things than they let themselves be."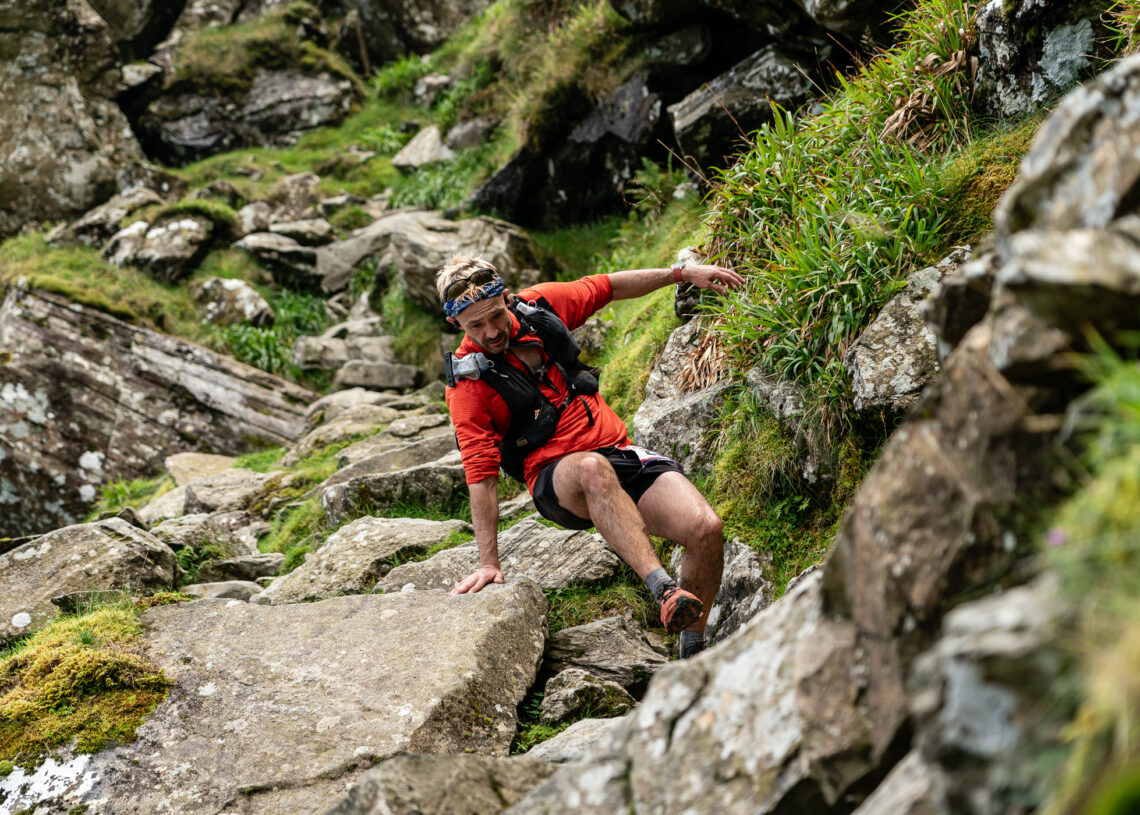 Adam Jackson 25:26:25
Kristofer Collier 27:44:20

 

Karl Gilboy 34:22:46
Jane Rudolph 40:53:29
Dimi Booth 40:53:46
By completing this race, Jane Rudolph has completed the 100-mile Grand Slam, four of our 100-mile events in one calendar year. An incredible achievement, the win at Snowdon on the final of the four was icing on the cake.
Full 2023 Yr Wyddfa Race Results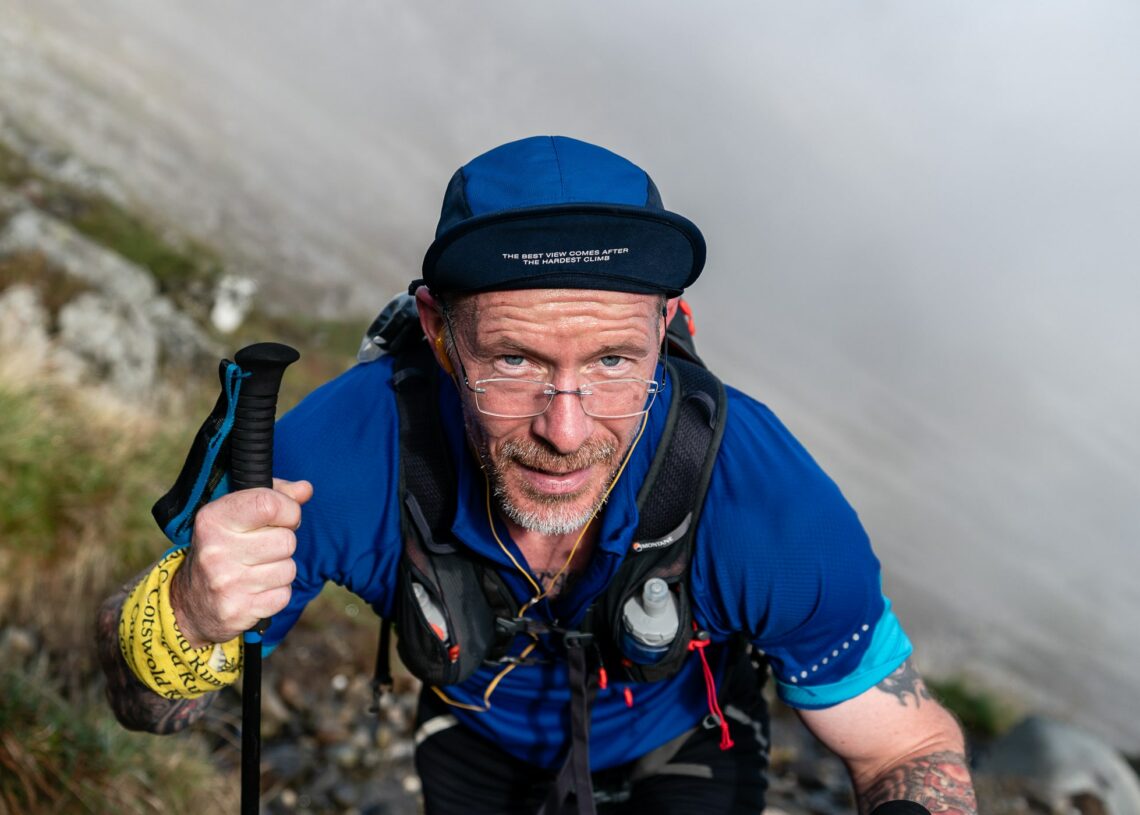 Yr Wyddfa 50 Mile Ultra
"I cry most times when people cross the finish line. It's an emotional time, especially when you've helped throughout the full event. You've seen them at the beginning, you've seen them halfway through, and you've seen all the different emotions they've gone through. Seeing them at the finish line, especially if they've had a particularly tough race, is amazing. It is quite an emotional time, so I often wear sunglasses at the finish line, regardless of the weather."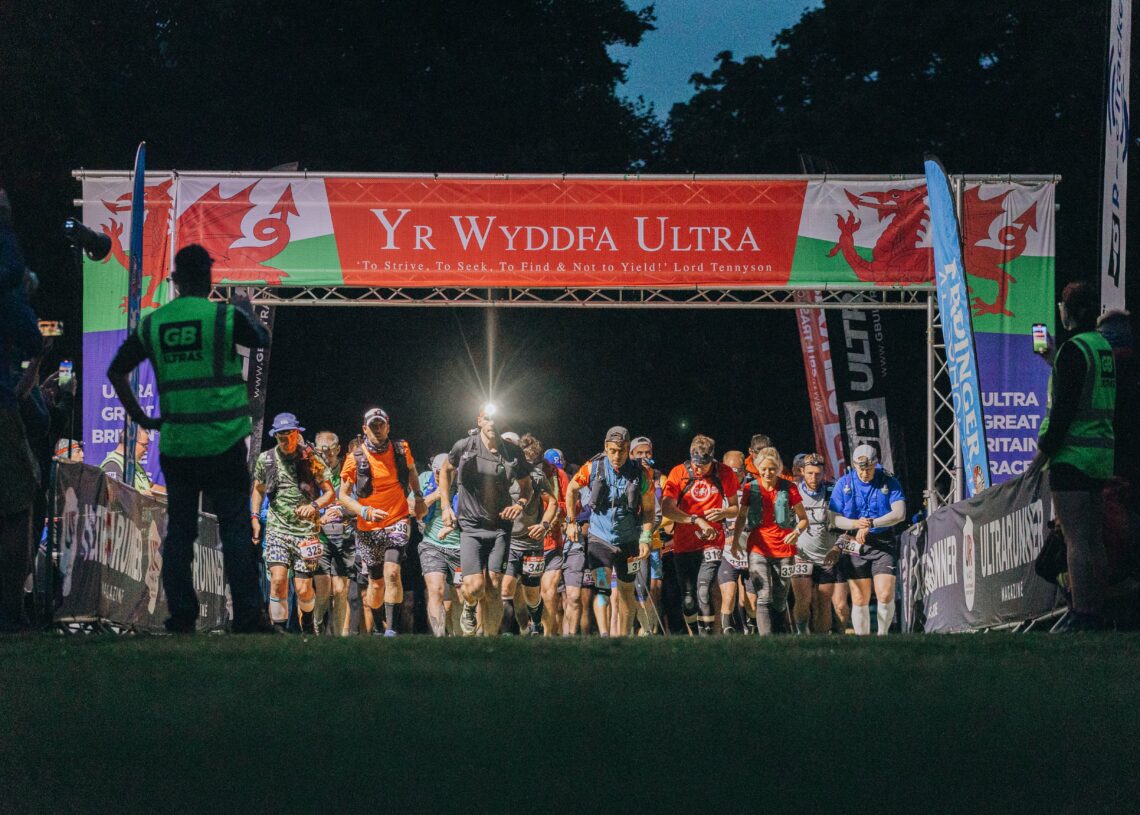 Tim Gardner 10:56:02
Euan Russell 11:59:20
Ryan Waite 11:59:36

 
Kelly-Marie Staunton 13:35:03
Catherine Brien 14:33:36
Mary Arnold 15:21:41

 
On his win, Tim Gardner said: "The Welsh mountains are always special, on this day even more so because everything worked, from kit to nutrition, but mainly legs. It was a really well-organised race, thank you, GB Ultras."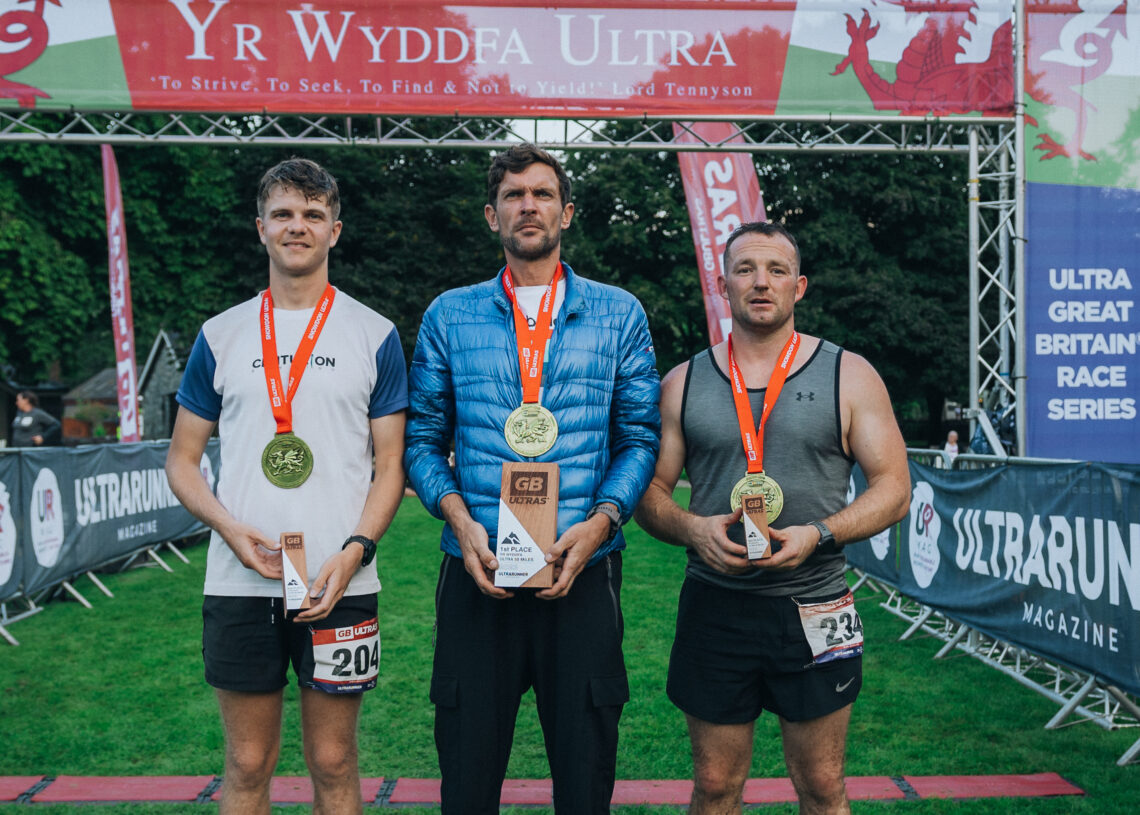 Tim (@francoisofdorset) also explained he can't thank his partner enough for her ungarnered support, especially as they recently welcomed a new baby girl into their family: "I think it added to the fire within me during the race."  
Tim's eldest son, Noah, is following in his dad's footsteps, recently becoming a sports ambassador at school, something Tim is incredibly proud of. 
Being a part of the mountain team is Laura's favourite part of this incredible race. Not only did she enjoy seeing the runners summit Yr Wyddfa, but she loved interacting with the general public, who were clapping runners as they weaved through the crowds.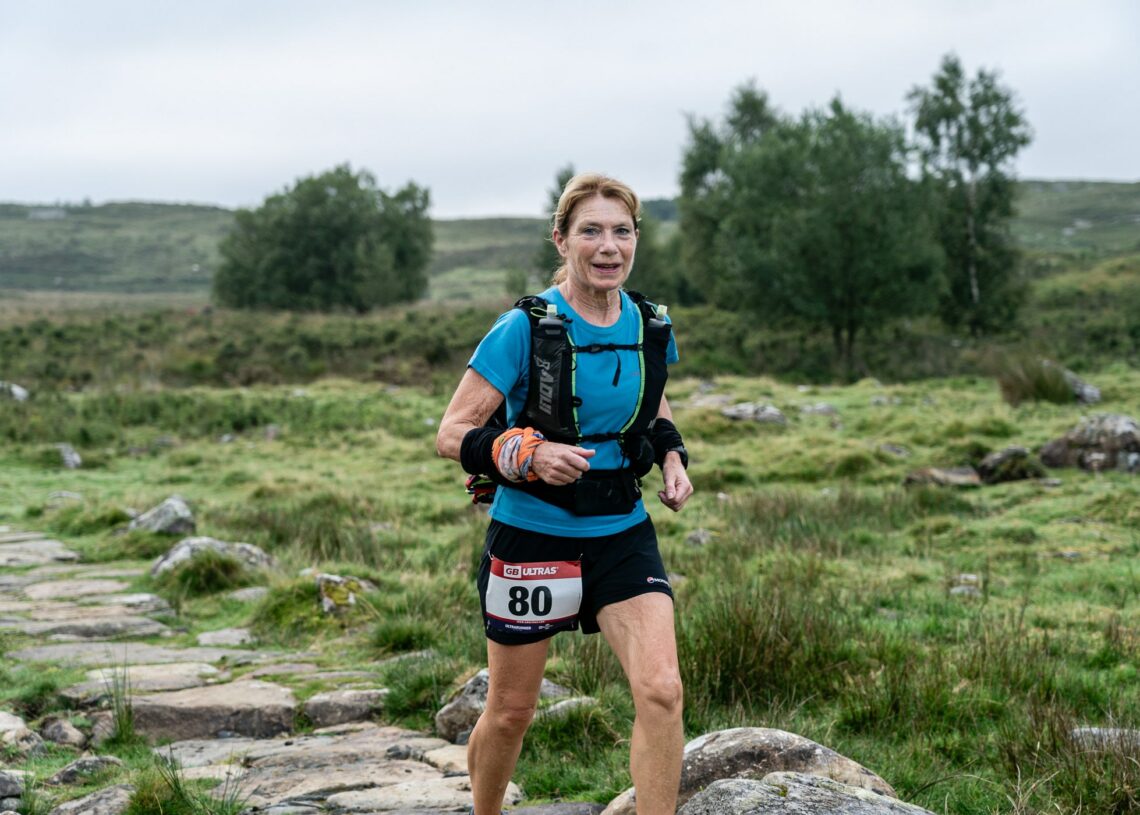 "We're all guilty of using the word 'only' when describing shorter distances. To run a mile is a massive achievement. I remember when I first started running, and I was like, Got to five k, and I was so pleased that I could run five k without stopping. As you do longer distances, you have to watch yourself slightly because you can tell people, oh, I only did five k. Well, to that person, 5km is a marathon.
"Kudos to anyone that takes up running, whether a mile or 100 miles. I think everybody is brilliant even to try."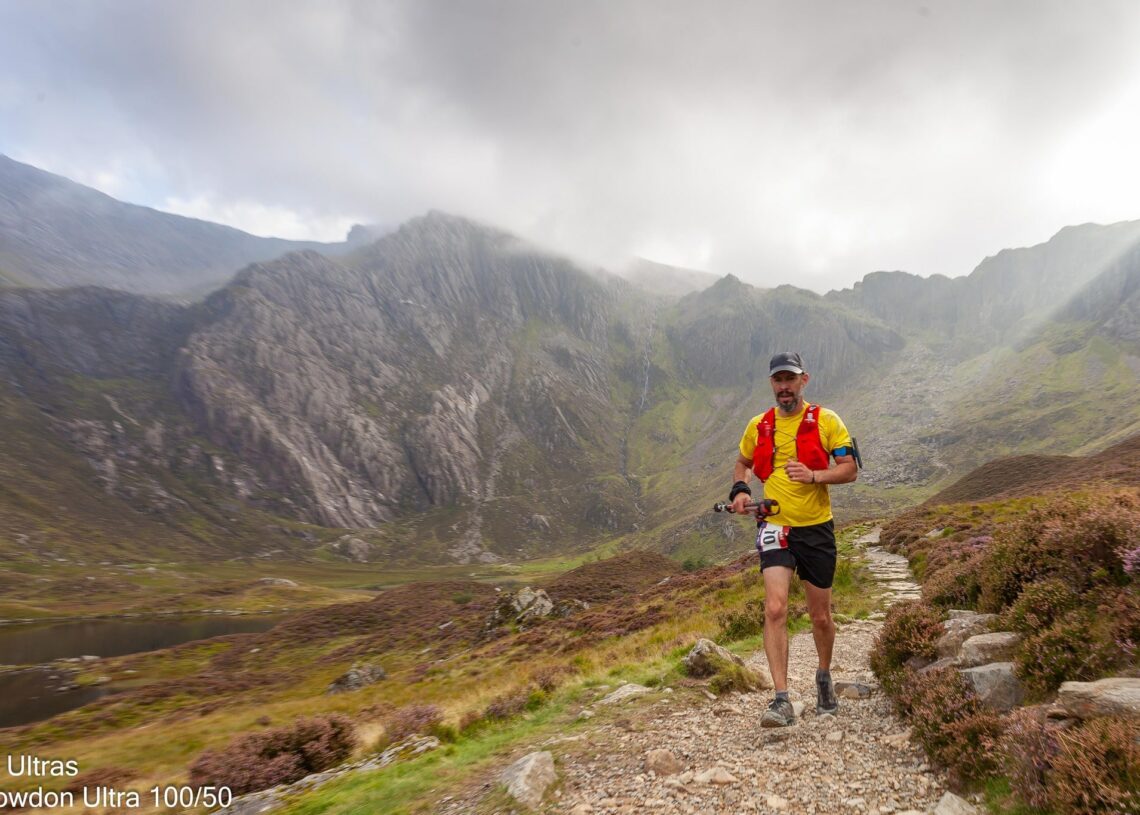 You can find more about the Yr Wyydfa Ultra and other ultra events on the GB Ultra Website.