Since as far back as the 17th Century, people have been ascending one of the most famous mountain peaks in the UK: Yr Wydffa/Snowdon in Eryri/Snowdonia National Park. It was only a matter of time before adventurous ultrarunners were prepping for a race through its incredible Welsh summits. 
Ultra-Trail Snowdonia has been slowly growing since its inception in 2018, taking the light as the only UTMB World Series event in the UK.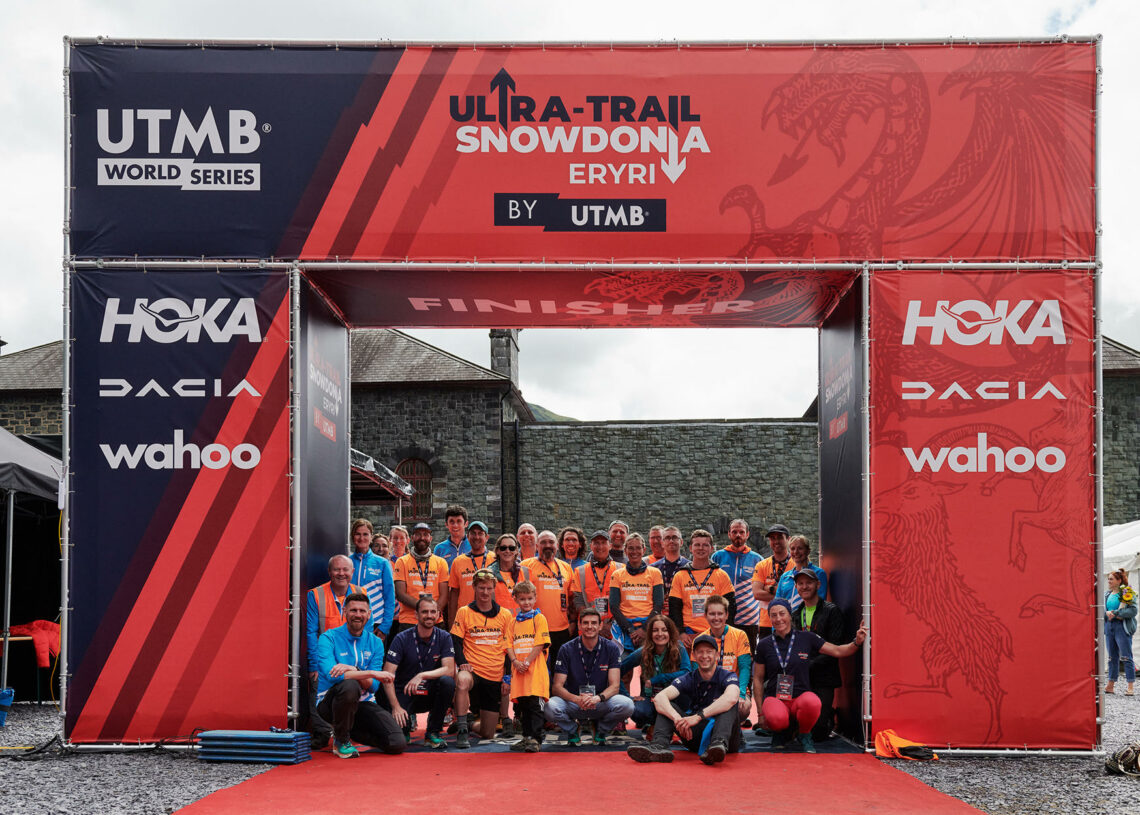 "I just felt like it was a missing link. We had the Lakeland 50 and 100, and even in the days of 2016/17, it was a big event that had a good atmosphere. You find that the atmosphere becomes a lot different when events get to that size. 
"My main ambition when I launched UTS was to host a round of the Ultra-Trail World Tour. UTMB Group owned and developed that circuit, and I felt like I wanted to do something similar to Lakeland without treading on their toes because I still love the event. Something that might make European people put the UK on the European trail-running map."
"So maybe it was fueled by ego, I'm not sure, but I wanted to host a round of the Ultra-Trail World Tour by year five, which we managed in 2021. So that was my main ambition, and that was the elite runner and me wanting to do some service to the UK scene to try and one day create an event where some big names would come over, and it would create a buzz and excitement around the event."
Support the whole team who put all this together
This is premium stuff! Subscribe from ONLY £3.99 for ALL online content!.
Login if you have purchased
Subscribe
Get right to the heart of ultra-running featuring interviews and podcasts with world class athletes, extraordinary race directors, ultra-running coaches, nutritional experts and in depth race reviews from around the globe!
Get your access now
Read this Article
If you've pre-ordered your Ultra Runner Mag you'll have access to 5 Articles whilst you wait for it to arrive.