Tyler Fox is an Ultra Running Coach with a philosophy that revolves around constant positivity
I have always found it difficult to describe my profession to family members. 
Q: You do what?
A: I coach runners! 
Q: Don't people already know how to run? Do you instruct left foot, right foot, repeat? 
Admittedly, there aren't many runners in my family, so the nuance of what I do is lost. However, even amongst runners, what I 'do' for a living is rather difficult to describe. Many of us know that running hard all of the time is bad. We have heard that you shouldn't increase your volume by more than 10% in a week. Additionally, we may even agree that occasionally running at higher intensities in a predetermined pattern may be beneficial! 
Employing the services of a running coach may not be for everyone, but I hope to shed some light into what a running coach (or specifically a 'remote' running coach) does and my approach to my profession. 
"My own journey with running and then coaching was an off-shoot of a life spent exploring the mountains and the inevitable fact that one's amount of 'free time' is inversely proportional with age. I grew up skiing and rock climbing and loved to spend every minute that I could spare in the mountains improving these skill sets."
In college (I live in America, I believe you all may refer to this as University) I fell in love with my studies and was very interested in pursuing higher education, likely attending medical school after graduation. This meant less time to ski and climb and this is when I found the joys of running, and specifically trail running, as a way to fill my need for adventure while having time to stay on top of a busy schedule. I was learning incredibly interesting physiological concepts at the same time I was building strength and endurance as a runner. Little did I know then, but this was setting an incredible foundation for what I do now.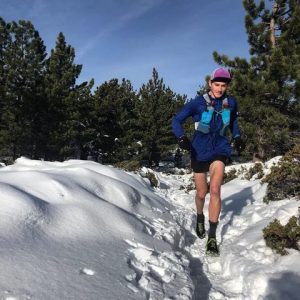 "Needless to say, things didn't happen exactly as I planned after college…they likely never do. I began to take running more seriously and hired my own coach, David Roche. This changed things in so many positive ways, one of which was gaining a deeper understanding of the world of running coaching. I was learning from the best and was so incredibly lucky to have the opportunity to do so."

"It wasn't just a matter of knowing how to physically make someone a better runner, but creating an environment of endless support and acceptance. David's approach to coaching was incredible. However, his approach to life was more influential in my development as an athlete, and more importantly, as a coach."
I have heard plenty of critiques of a coaching philosophy that revolves around constant positivity. Believe me, I completely understand. We're runners! It's not all rainbows and butterflies, and if we don't know how to suffer and overcome obstacles, we aren't going to make it very far. 
I coach a handful of athletes that live in the UK and from my understanding, the running community embodies the idea that suffering is fun, and the less fun you may be having, the better the experience. Even runners across the pond embrace this to a certain extent and I find that my job as a coach is to contradict this narrative.
"If you think your run was garbage, it's my job to find the silver lining. If you think that an injury disqualifies you from identifying yourself as a runner, it's my job to remind you of the bigger picture. It's my job to provide an environment that makes you want to keep showing up and putting the work in."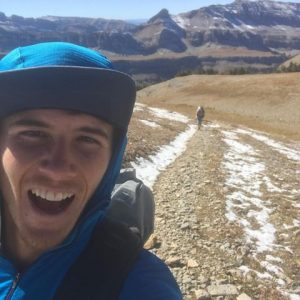 "Us runners are all very good at providing the criticism that gives us the competitive edge. If this is left unchecked it's unsustainable. After a few years of failure, we may opt to find a different way of beating ourselves up. The truth is that we can all have pretty decent success with a few years of overdoing it, but it doesn't even come close to the success we can have with ten years of doing enough, but not so much that we are constantly burning out or getting injured."
So…how do I aim to avoid the traps that we all fall into for my athletes as well as myself? 
First, finding the proper balance of intense versus fun miles is critical to putting in quality volume throughout the year. I certainly specialize in coaching athletes attempting challenging, and mountainous ultra marathon races. These athletes don't often need to be able to sustain high output for short duration, but rather low output for longer. Utilizing faster burning and faster moving 'systems' in training provides a nice base for race day, but easy aerobic volume is always the gold standard. It's difficult to run slower than race pace in training for anything considered 'longer' in the ultra-running world, and so long as there is still some time spent utilizing those faster muscle fibers, you're better served to go out and have a good and long time on feet as opposed to a short fast run! 
"Even with my athletes pursuing shorter distanced races, or for those that love the torturous nature of the roads, easy volume is a huge part of the training. If the base is strong enough, we can always sharpen the legs and spend more time at higher intensities when it matters most."
Next, I prioritize flexibility in the schedule. We can't control external stressors as much as we would like and things don't always go exactly to the running plans that I schedule. I like to remind athletes that we're all more than just runners and when you have to take an unplanned rest day, it's not going to impact the race as much as we're inclined to think. I have seen plenty of forced days ruin a training block, but have never seen one make it. Constant communication is a must as taking a few days off for a slight twinge or to avoid burnout can save months of time off down the road. 
"Lastly, I like to stress the importance of preparing for a goal to the best of our ability and then enjoying the day out there when it comes. As races increase in distance and elevation change, the variables also increase. We can only control so much and some days are simply not going to go to plan. In fact, I'd argue that most days don't go to plan, but hopefully they stick close enough to it that we can stay calm and enjoy ourselves. If everything falls apart and the day ends up being a complete failure, the good news is that these end up being the memorable ones. I rarely remember the days that go perfectly, but often retell the stories of the ones that are disastrous!"
Coaching has exceeded my expectations as a career path in every way possible. I started as a runner who coached and have crossed the bridge in the past couple of years to become a coach who runs. I'm thankful for every one of my athletes that took a bet on me and continue to do so. The endless support goes both ways.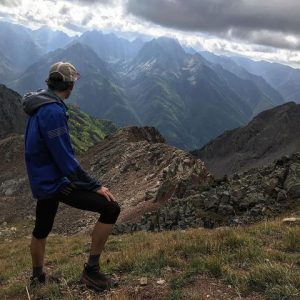 When I succeed and meet my goals in a race it feels pretty good. However, I have a pretty short term memory about these things. I tend to spend little time looking at my own training schedule and often quickly forget the time spent preparing and the things that went well, or not so well, during the training block. When an athlete of mine succeeds it means everything.
"I have a much deeper connection with their training as I created it, often modified it, and occasionally talked them off of a few ledges. I'd like to take the credit, but the most fulfilling aspect is knowing I only played a small role. Most athletes I work with have a tremendous amount going on in their lives and just getting them to the starting line is worth celebrating!"
Anyone who has picked their way through my scattered thoughts above should give themselves a pat on their back! If you didn't and you're just reading the first and last paragraph (I don't blame you, I do this often), take this away; preparing for any running race is simultaneously very complicated and very simple. You can dive into endless different training methodologies and many will lead to success, but the only guaranteed way to make running worth it is to find the joy in every part of the process, both good and bad! 
Written by Tyler and Ellie Fox
https://www.wereprobablyrunning.com/coaching
Click HERE to get more training tips.