TIPS – Dealing With Setbacks
Life is too short and setbacks are inevitable. As human beings' setbacks are common, but knowing how to move forward from a setback or better still, take advantage of the situation we find ourselves in. For an ultra-runner, a setback is not part of the kit list. The way this year has gone for many, will have felt as if they have lost a year in regards to completing races and all that trained on preparation for the event. With race after race being cancelled due to Covid 19, personal circumstances have changed or injury's that keep re-surfacing, something I have been familiar with over the last few years. I have learnt the art and the skill of being patient and using my time wisely to propel myself forwards to conquer these hurdles.
Don't panic
It can be taken from you so quickly. One minute you're out running, without a care in the world. Then, out of know where you get an injury or a national lockdown is announced. A year ago, this would be the plot for a new movie not a real-life situation, how things have changed. You can no longer run. What do you do?  The first reaction for most … is over react. For me, I often feel like there is a big loss in my life. When I can't run I genuinely drive home and stare at the hills in the distance and mourn. I think it's totally normal to feel angry, sad and scared about the situation. If you're training for a specific race, you'll be questioning "have I got time to rest and still get to the start line?" …. "will I have to pull out?" …. "will I ever run again"?
With my new skill I have learnt not to panic and not to worry about the long-term impact. If you're missing a race, remember there will be plenty of other opportunities. Review and find a new goal to look forward to.
In January 2018, I tore my Achilles which has taken me out of the game for two years and now after surgery I'm seeing progress.  I had many moments where I felt like it was the end of the world, my identity taken from me. I am recovering and fortunately in 12 months' time this will all be a distance memory, and so will national lockdowns. It's important to stay positive and upbeat, because that will have a huge impact on your recovery or comeback.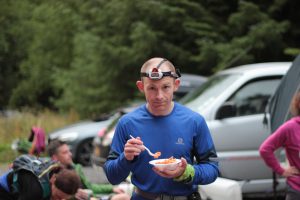 Keep yourself fit
Without being able to run and if like me you, refuse to find alternative exercise because if isn't running it's not the exercise for me. It's so important to find other ways to keep fit even if it's to keep your sanity. I have found a couple of things that are running alternatives and still attribute to my development strategy.
Walking more
stretches 3-5 times a day
core work
strength and conditioning
Gentle cycling
By doing the above, I found I could help correct weaknesses I knew I had fix but would make excuses not to focus on. Now I wasn't running and due to lockdowns, meant I had a lot of time on my hands. I had no more excuses but it felt good to be doing something that was going to make me a better runner once I was able. If you have just developed an injury, you should see a professional who can assess the situation and provide you with a list of safe activities. I usually start with a physio, but you could also consider a GP, sports injury therapist, chiropractor or an osteopath depending on what the injury is.
If you are unable to run due to other circumstances, just do what you can when you can. Don't beat yourself up. You probably have enough on your plate already which is why you're out of action. Be kind to yourself and focus on all the good things you have done and can still do.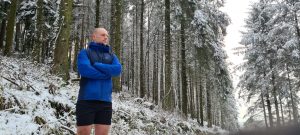 Get your nutrition right and look after you
As ultra runners, we burn a lot of calories which sometimes can give us the excuse to eat what we like. Even if we are getting away with it, deep down, we know we can make a better version of ourselves if we fixed our diets. Especially if we are no longer training like an ultra runner we might not get away with bad choices anymore. It's not nice. It's not healthy. And it's certainly not going to help with our setback from a physical and mental perspective
If you are in a similar position, just do your best to maintain a healthy diet. Have a closer look into your diet and see if there are any habits that you could work on to eradicate. If you can equip yourself with the right diet, this will impact your physical and mental health, which is absolutely crucial for recovery and maintaining good health.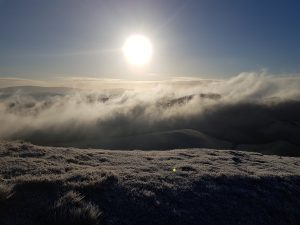 Why did this happen?
One final thought, and possibly the most important one. If you're out of action due to an injury, take control of your own situation. It sounds easy, but have you thought about what caused the situation? Hands up if you've had a niggle, taken a bit of time off and then gone straight back into your old routine? I am definitely guilty of this. What we really need to do is take a step back and think about why we got injured in the first place. How are you going to improve and come back stronger? Of course, national lockdowns and personal challenges can't be helped, but every situation can be learned from which in turn will make us stronger.
Do you need to talk?
Sometimes, we put all of the right things in place, but it is not enough. Sometimes all we really need to do is talk to someone. The running community is strong and we need to work together to build each other up. Join running community's on social media and you will find other likeminded people in the same situation. Sharing great resources and support tools. Maybe, just maybe you can teach them your new skill in combating a setback.
Written by Alex McMunn