Innov 8 Shoe Review
I am here to give an honest review, from a runners point of view, on all the things that truly matter to us, from those new to the sport, to the more experienced racers – Louise Tidbury
Inov-8 Terraultra G 270  
Expectations were high as the company has taken the widely lauded (but not often used) material, Graphene, and created Graphene Grip, which claims best-in class-traction for its native conditions: the U.K.'s wet and muddy terrain.  A big claim….so where better to put it to the test than in the fells of the Lake District right in the middle of winter.  Challenge accepted.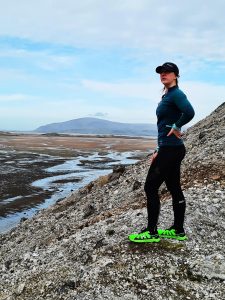 First Impressions:
Inov-8's latest shoe, the Inov-8 TERRAULTRA G 270 makes an immediate impression.  The neon green design is striking and certainly sets it apart and gets you noticed.  There is a range of colours available and for those of you wanting a more subtle approach; there is a full black option.  I personally love the brighter colours and I feel that when tackling the extreme terrains, there's a safety element here; standing out and being visible is essential, so the brighter the better.
Another little detail that I immediately noticed and that I liked was that the shoe has perforations on each side where a gaiter can be affixed, perfect for added protection on those longer runs. It's little details like that which set a shoe apart as it shows the designer is thinking from others perspectives and the design is suited to what the customers need and proves that they know their audience.
Comfort:
The comfort was, for me, the biggest surprise when trialing this trainer.  I have always been drawn to more cushioning in my choice of shoe, the more padded the better.  With the Terraultra G 270, as soon as I put it on, it felt as though it had been custom made for my foot.  There is a new cushioning foam being used on this shoe and you can definitely notice this.  The comfort was exceptional and the shoe felt like a second skin.
I have wide feet which can often mean my toes feel pinched or trapped yet these felt comfortable straight away and at no point did I feel any discomfort.  The G 270 has a wider-than-average toebox meaning your forefoot can splay and I definitely felt the benefit of this, my foot was sat in perfect positioning with no rubbing and (as can happen sometimes in 'wide fit' shoes) no lateral movement due to an overcompensation of space.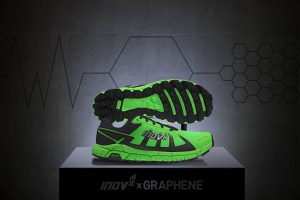 One of the best things, in my opinion, about the G 270's are that they are 'out of the box' useable.  There's no need to 'wear them in' like you have with some trainers.  Indeed, my first run in them was marathon distance and I barely even noticed I had them on.  There were no hotspots or adjustments needed, very unusual for a first outing in a new shoe.
As I ran, the weight, or lack thereof, was noticeable; they didn't feel as clumpy as some other brands and despite being so lightweight, they were strong and didn't compromise at all in comfort.
These shoe gave 'all day comfort' and I can see these being excellent for the longer ultra run distances.  I wore them for a number of full day's to see if my feet would become fatigued; not at all.  Even on the first outing when my feet weren't used to them, I didn't feel desperate to take them off.  On runs, they stay securely in place, no matter the camber or unevenness underfoot.
In addition, the fully gusseted tongue stays firmly in place; perfectly laying just where it should across your foot. Not always something that you can take for granted and very much appreciated as again, it meant that rather than messing about which how your shoe was settled on your foot, you could just pop it on and head straight out with no need to adjust.  A definite time saver.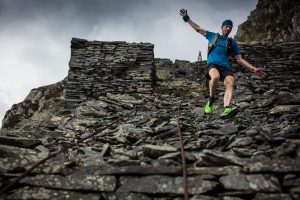 The heavy-duty overlay on the G 270 make it such that the shoe is very protective from moisture and mud.  I made sure to run through some nice waterlogged and muddy trails and yet the residue soon wicked away.  The durability of the overlay does not impact on comfort and there is no compromise; the shoe remained flexible and accommodating.
Grip:
An absolutely essential element of any trail shoe is how it connects with the surface to keep you upright and moving forwards, not sideways.  Again, the G 270 performed.  I felt an amazing sense of security in foot placement; over a multitude of terrains, these shoes remained consistent.  I had excellent traction when running on loose shale paths, in mud, across streams and through deep puddles.
My feet were, at times, fully submerged in water and yet I felt no deterioration of performance.  The shoes drained well and I didn't experience any discomfort. I also had no blisters which, for a first outing in pretty extreme conditions is certainly impressive and again speaks to the comfort and the fit.
Post run, my feet felt great and didn't experience any fatigue, unexpected with such a lightweight shoe. The only surface I felt it was not suited to was tarmac, but as this is cited clearly as a trail shoe, not a road one.  This is expected.  On this surface the grip felt almost sticky.  Should it have been icy underfoot, this likely would have made the shoe suitable for the tarmac but in normal conditions I would reach for a road shoe if you're heading out in Urban territory.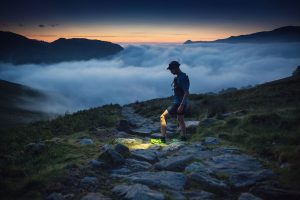 As for the grip, this was fantastic.  I was extremely confident and my pace didn't slow at all when traversing down inclines, even on terrain which I would traditionally be more cautious on.  I've turned my ankle on many an ultra and so always feel that I attack the downwards inclines with a little more reserve.  However, the traction and grip I had wearing these allowed me to channel my inner mountain goat and for the first time, I became one of those people I usually envy; bouncing down the paths with speed and skill.  I didn't lose my footing once.  A very happy girl indeed as a result!
The weather closed in while I ran meaning the rocks and paths became slick and uneven, and the trail, which started as fairly packed and solid soon softened into a nice gloopy mud but the shoe took it all in its stride.  I felt safe and confident with every step on uneven and uncertain footing.
For me, the G 270 feels like a go-anywhere option.  Underfoot, there is a surface feel but this only enhances the confidence you have and it certainly doesn't impact on comfort.  If anything, it increased the responsiveness for me and it's certainly become my go-to favorite for hitting the fells.
Weight:
As a race-day option, this is a shoe you'll definitely reach for because it's very light at 270g and yet doesn't skimp on material features and comfort.  I believe Inov-8 have found a very happy balance at this weight and for its intended long-distance use in the ultra world.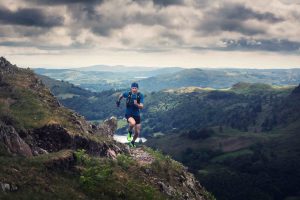 The Technical bit:
A midsole stack height of 12mm on these Zero-drop shoes means that your foot strike, form, and maybe most notably your Achilles tendons must be in good shape to thrive in the G 270.  The quick turnover and springiness of the super-springy Powerflow Max foam is intended to make the shoe more comfortable over longer distances and certainly works.  Because it's so springy, this midsole is more at home on hard terrain although it performs in softer conditions as well making it a good all weather shoe.
So what about the Graphene Grip?  Not widely used in shoes, this is a carbon-based material that is claimed to be the strongest available in the world. Inov-8 has used this due to its claim to being the best for traction and I for one, would say that this has certainly proved to be correct.
The graphene really shines with grip being effortless across difficult conditions.  Another note to make is that durability is, thus far, positive as well.  Usual signs of wear are minimal which suggests that not only is the shoe responsive but looks to be a long term investment; certainly a positive when looking at what to spend your hard earned pennies on.
Cost:
At a retail price of £145, these are a little pricey for those starting off in running (whoever said that running was a cheap sport clearly wasn't a runner) but I honestly think that they are worth every penny.  Given the comfort and security they give, it makes sense to me to spend the extra.  Ultimately you get what you pay for, and these certainly earn their keep.
Who would it suit?
It's definitely a shoe suitable for racers but, in addition, I think this would be perfect for those new to the trails.  It allows you to feel secure and safe on a multitude of terrain and concentrate on other things.  The shoe becomes so much an extension of your foot that once you have it on, you can forget about it and trust that it will do its job, allowing you to carry on with the more important job of completing your run.  As a trail shoe, it is definitely suited to the mixed terrains (and weather conditions) you expect in ultra's.
For racers, as the COVID restrictions look to hopefully be lifted soon, this may mean we will see a return to physical events.  For those looking to get back into races and see some good results, I would definitely suggest this shoe becomes a part of race day attire.
So there we go, overall this shoe is an absolute winner for me and I cannot recommend it enough.  My only caution would be that due to its zero drop, heavy footed runners should be careful; it may be that the cushioning will prove too minimal for some. However, as someone used to a softer shoe, I personally had no problems.  Sometimes I guess a change isn't the risk you would expect!
Check out the range at www.inov-8.com.
Review by Louise Tidbury, Ultrarunner Magazine